New DC Universe Video Games Will Be In Continuity With Film And Television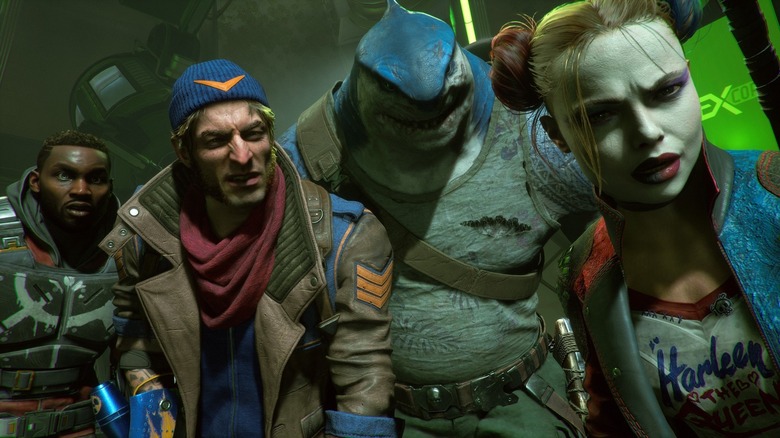 Warner Bros.
The time has finally come, DC fans. As promised, James Gunn and Peter Safran, the recently appointed co-heads of DC Studios, have laid out their initial plans for the brand-new DC Universe. And yes, to be perfectly clear, it is very much going to be new — not just in terms of characters that we're going to see on screen, but in terms of the overall approach. To that end, video games are going to be a big part of the equation. While no specific video game titles were announced at this time, we did learn how the team will approach games. In short: it's all connected.
At a recent press event attended by /Film's Jenna Busch, Gunn and Safran pulled back the curtain on the first wave of the new DCU. Speaking about video games, Safran said that "Gaming is a big part of what we're doing, and everything we do at DC comes through us. Gaming is just part of it, but it's an area that we love, and we think could be really expanded upon." The executive added that the idea is to put "an emphasis on storytelling and the universe, as opposed to individual movies or television." Gunn, meanwhile, chimed in to give some more specifics on how they will approach the storytelling in these games.
"What's very different about it, for us, for DC, it's not like we're going to have 'Superman' come out, and then have the 'Superman' game come out. It's more like, we have 'Superman' come out then, two years later, we have 'Supergirl' coming out. So, what's the story in between there? Is there a Krypto game that we can play, that comes in between, that's still set in the world with these characters. But that is its own thing. To sort of give games the prominence that they deserve."
It's all connected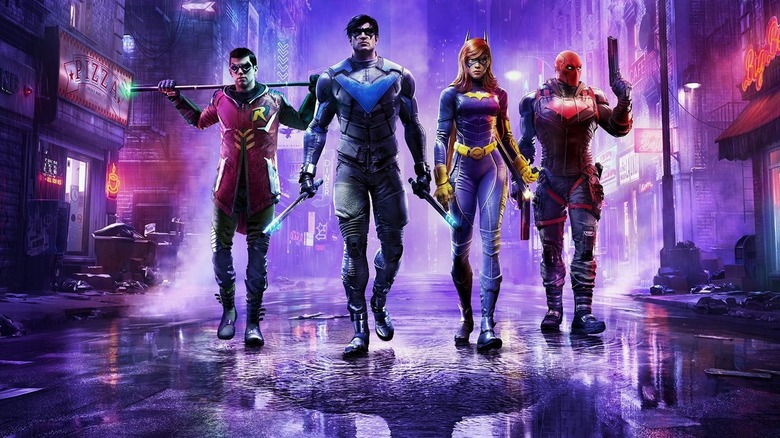 Warner Bros.
The Marvel Cinematic Universe, where Gunn worked for nearly a decade as the director of the "Guardians of the Galaxy" films, laid out the template for what a connected universe can be. But, for a very long time, that was limited to movies, with the Disney+ shows only coming into the equation a few years ago. Meanwhile, video games still aren't really directly connected to the main MCU, with "Marvel's Avengers" and "Marvel's Guardians of the Galaxy" featuring unique stories and different casts. The DCU intends to do this differently.
Speaking later during the presentation, Gunn was discussing an animated project that was announced, "Creature Commandos," which will feature Weasel from "The Suicide Squad." At that point, he revealed the big idea, which is to have the same actors playing the same roles across every medium.
"What we're doing with the DCU is we are having animation tied directly into live action television, and movies and games, all intertwined within the same universe. We're going to cast actors that are going to be able to play the characters in this, as well as in other things, some of which you've already seen in the past."
So, when new DCU video games are announced, and if they feature Amanda Waller, for example, it seems like Viola Davis would voice her. It's a big idea and a big thing to actually pull off. It is, however, worth noting that the upcoming "Suicide Squad: Kill the Justice League" was announced long before Gunn and Safran got there, so that won't be included in this new, connected universe. Beyond that? We'll see what they cook up.