Part Of Margot Kidder's Charm As Superman's Lois Lane Came From Not Wearing Her Contacts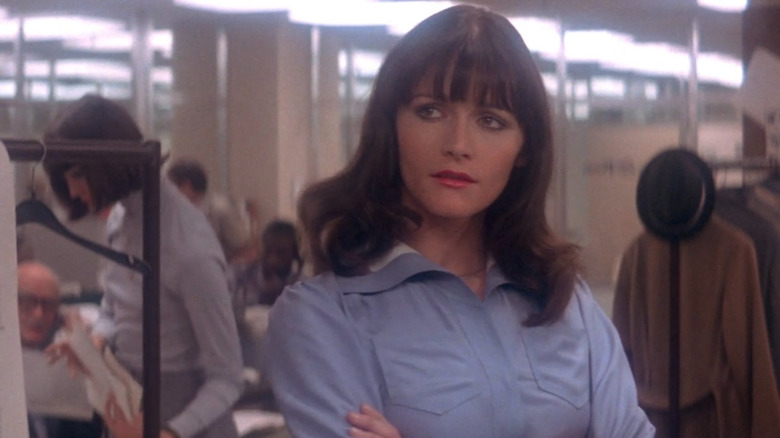 Warner Bros.
"Superman: The Movie" had the star power of Gene Hackman and Marlon Brando front and center, but once audiences saw that a man could fly, they fell in love with the fresh faces of newcomers like Christopher Reeve. He was (and still is) the perfect embodiment of the Man of Steel. Few have been able to capture the kind spirit that Reeves brought to the BAFTA Award-winning role. For as great as he was, however, it would be difficult to imagine this movie without the scene partner of a lifetime in Margot Kidder as Lois Lane.
Kidder had already been around the block prior to "Superman," having made waves in Brian De Palma's "Sisters" and Bob Clark's "Black Christmas." Actors like Anne Archer ("Fatal Attraction"), Lesley Ann Warren ("Clue"), and Stockard Channing ("Grease") all went in for screen tests, but Kidder's proved to be the best. It was clear, even then, that her chemistry with Reeve was nothing short of magical.
To this day, she remains one of the best screen interpretations of Lois Lane alongside Dana Delany ("Superman: The Animated Series"). Kidder nailed the persevering spirit of the Daily Planet reporter. She had a penchant for danger and would do almost anything in order to get the scoop, but it was the presence of a suave, superpowered alien that softened her guard. The interview on Lois' balcony is an all-time swoon-worthy moment in the pantheon of movie romances.
On top of being the talented actor that she was, director Richard Donner had another way to bring out the performance he wanted from Kidder.
'It just made her wonderful'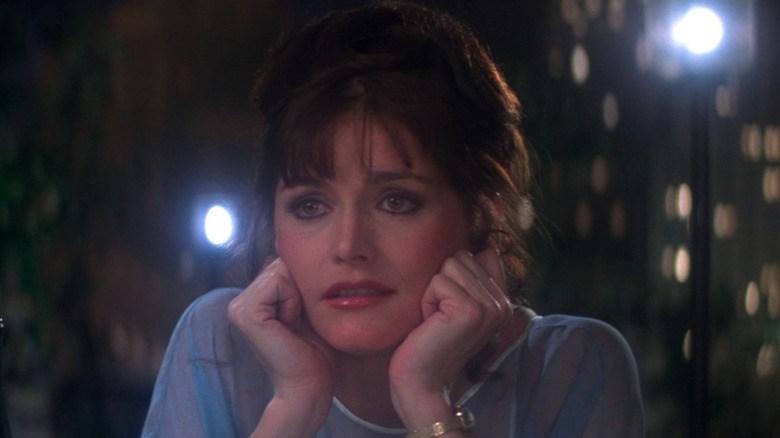 Warner Bros.
In a 2016 retrospective from The Hollywood Reporter, Donner had nothing but kind things to say about working with Kidder. "When I met her in the casting office, she tripped coming in and I just fell in love with her," says Donner. He saw the spirit she brought to the role from a mile away. There was one day, however, where someone from Kidder's makeup team informed Donner that her eye had been scratched while putting in her contact lenses. Rather than trying to make it work, Donner suggested that she try working without them:
"That day she was wonderful, because she was wide-eyed, with no depth perception. She walked into a desk — and she was the girl I wanted her to be. She said, 'But I can't see!' There was a law after that: Every morning people had to come to me and make sure she didn't have her contacts in, and that she would act without her contacts. It just made her wonderful."
It turned out to work in her favor, as it gave Lois a gentle aloofness when it came to the big Clark Kent disguise staring her right in the face. When Kidder sadly passed away in 2018, Donner only continued to sing her praises. According to her obituary from The Guardian, Kidder ended up having a great relationship with Donner to the point that she publicly stuck up for the "Lethal Weapon" filmmaker during the chaotic production of "Superman II."
When Kidder and Reeve acted opposite one another under Donner's direction, magic happened on that screen. It's one of those once-in-a-lifetime Hollywood pairings that I'm grateful happened the way it did.
"Superman: The Movie" is currently streaming on HBO Max.