Crouching Tiger, Hidden Dragon Is Returning To Theaters In February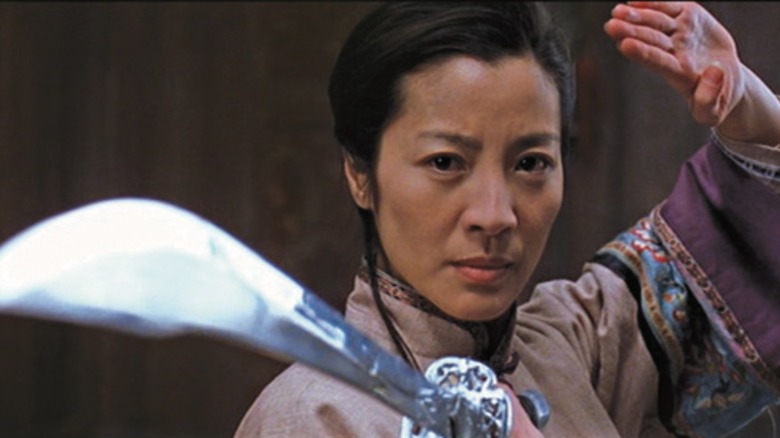 Sony Pictures Classics
According to Sony Pictures Classics, Ang Lee's wuxia epic "Crouching Tiger, Hidden Dragon" is set to return to theaters 23 years after its release. The studio announced the film's return via its official Twitter account, revealing that the movie will be available beginning in February.
"Ang Lee's four-time Academy Award-winning masterpiece is returning to theaters," the Sony Pictures Classic account posted, along with a photo of the film's poster. "See one of the greatest movies of all time in astonishing cinematic quality, in theaters everywhere February 17." The re-release is a welcome one, both because "Crouching Tiger, Hidden Dragon" is a visually striking film that deserves to be seen in theaters, and because its star Michelle Yeoh is having a well-deserved moment in the spotlight this year in the wake of her star turn in "Everything Everywhere All At Once."
Daniel Kwan and Daniel Scheinert's A24 film has been on the tip of everyone's tongue this award season, with special attention paid to Yeoh's stellar turn as laundromat owner turned universe-hopping-hero Evelyn. But two decades before Yeoh's already-beloved role in "Everything Everywhere All At Once," she was the warrior Yu Shu Lien in Ang Lee's acclaimed film, which won the Oscar for Best Foreign Language Film, along with prizes for its cinematography, score, and art direction. "Crouching Tiger, Hidden Dragon" also holds a Guinness world record as the first non-English language film to earn over $100 million at the American box office, and it ultimately raked in over $200 million worldwide.
This action-packed romance is perfect for theaters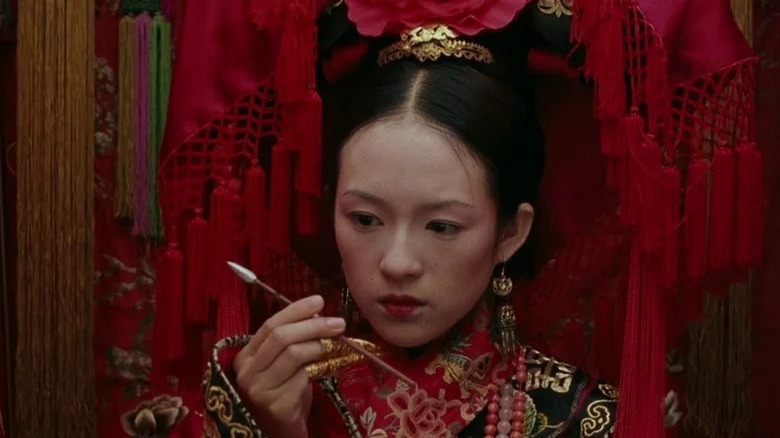 Sony Pictures Classics
The film costars Hong Kong superstar Chow Yun-fat as Li Mu Bai, a 19th century Qing dynasty swordsman who ends up embroiled in a romantic adventure involving lots of gravity-defying, fantastically coordinated fight sequences. The movie also features Zhang Ziyi as a governor's daughter secretly determined to become a martial artist, and Chang Chen as the bandit who loves her.
"Crouching Tiger, Hidden Dragon" is not just a much-loved 21st-century classic, but also a milestone in Lee's career; five years later, the filmmaker went on to win Best Director at the Academy Awards for "Brokeback Mountain," but it was this surprise blockbuster, with its aerial stunts and swooning romance, that made him a household name for many. "When people fight, I treat it like a conversation, like a verbal drama," Lee told Entertainment Weekly for the film's 20th anniversary. "There's a relationship, a development going on, there's conflict."
Two decades after its release, "Crouching Tiger, Hidden Dragon" has the chance to reach a whole new generation of moviegoers when it leaps back into theaters on February 17, 2023.