Why Barry Jenkins Felt 'Bittersweet' About Moonlight's Oscar Nominations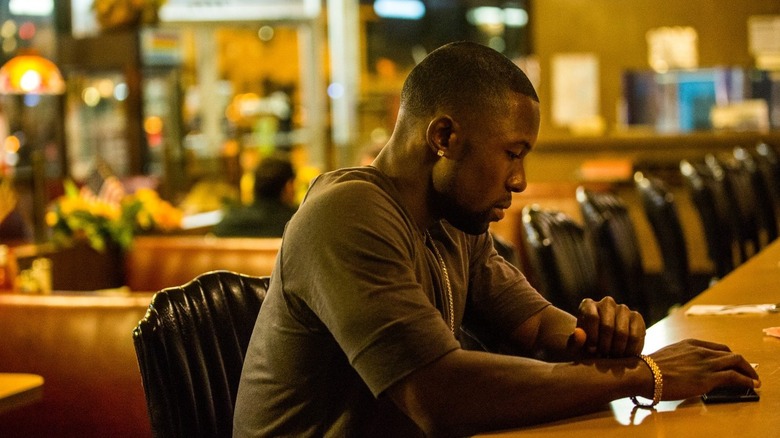 A24
Very few filmmakers ever have years as good as 2016 was for Barry Jenkins. That year, his film "Moonlight" catapulted him into the increasingly rarefied echelon of American independent filmmakers who are also household names. As is often the case, Jenkins had been cutting his teeth for years before the sudden boon of attention, acclaim, and accolades washed over him all at once. He directed his first short way back in 2003 — "My Josephine," an impressionistic love story (already a burgeoning theme for Jenkins) that quietly inveighed against the rise of Islamophobia following 9/11. 
It would take Jenkins eight years from the release of his debut feature, 2008's "Medicine For Melancholy," to adapt, develop, and eventually direct "Moonlight" (don't give up on your dreams, kids!). But from its very first screening at the Telluride Film Festival, it seemed clear that "Moonlight" was destined to become a generational classic. The film swept both the more arthouse-inclined critics' awards and the glammier institutional awards like the Golden Globes. Jenkins made history by becoming the first Black filmmaker to earn Best Picture, Best Director, and Best Adapted Screenplay nominations at the Academy Awards, and save an embarrassing, unforgettable winner mix-up courtesy of Warren Beatty and Faye Dunaway, he walked away with the coveted Best Picture statue.
Yet when the filmmaker looks back on that magical evening at the Dolby Theatre, one which helped him enter the highly productive phase of writing, directing, and producing he's currently enjoying, the memory is bittersweet.
'The barrier does not fall to me'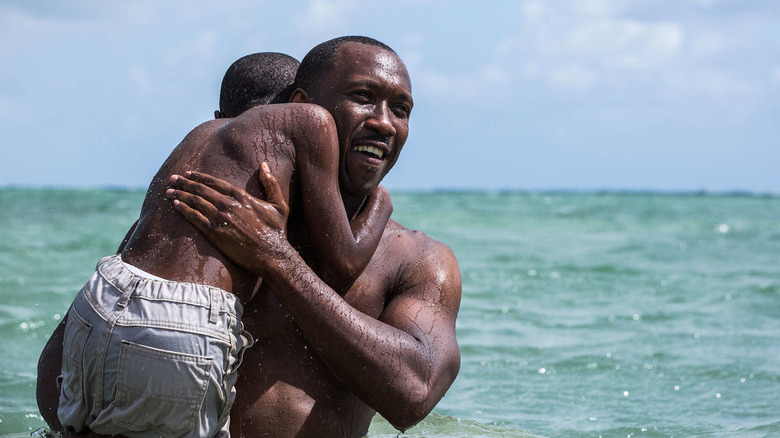 A24
It didn't take long for the depressing historical significance of his triple nomination to sink in for Barry Jenkins. In an interview with TIME from the same month that the Oscars took place, Jenkins reflected on the difficult position of being a "first," saying, "It's bittersweet. I shouldn't be the first. I'll be happy when there's no longer any space for firsts because it'll mean those things have been done."
Jenkins was the first Black filmmaker to earn the specific combination of Best Picture, Screenwriting, and Directing nominations. Before him came such legends as John Singleton, who earned a Directing nomination for "Boyz in the Hood" in 1991, Oprah Winfrey, who earned a Best Picture nomination for her producing work on 2014's "Selma," and the towering figure in film history who Jenkins mentions by name — Spike Lee. "I wouldn't be the first person who's merited this distinction," Jenkins acknowledged, adding: "I don't understand how someone like Spike Lee has never been nominated for these three awards."
The way that canon-makers and quality minters have made filmmakers of color work twice as hard, campaign twice as much, and turn in films that, frankly, are often at least twice as good as some of the slop that qualifies for "excellence" is shameful. Jenkins is right to be uneasy about his inclusion within an institution that has harbored, if not outright disdain, then scornful indifference toward the contributions of Black artists within the film industry. That's why he puts the onus on the Academy to improve. "It's important to note that the barrier is not mine to break," he told TIME. "I made a piece of work. The barrier does not fall to me. The barrier belongs to the Academy."