Scott Z. Burns Had A Hard Time Selling Side Effects, Until Steven Soderbergh Got Involved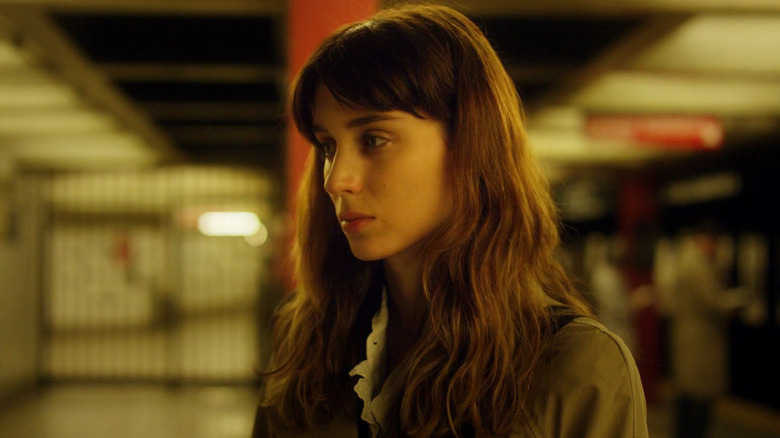 Open Road Films
Nine years before Steven Soderbergh tipped his hat to Alfred Hitchcock's "Rear Window" with his superb pandemic-era paranoia thriller "Kimi," the artist of many talents helmed 2013's "Side Effects," another film that owes a heavy debt to Hitch's oeuvre (right down to a move lifted directly out of the "Psycho" playbook). The movie stars Rooney Mara as Emily Taylor, a New York socialite who drives her car into a parking lot wall in an apparent attempt to kill herself, her husband Martin (Channing Tatum) having only just finished a four-year stint in prison for insider trading.
Believing the stress of Martin's return, coupled with that from their sudden loss of wealth, was the trigger for her heightened emotional duress, Emily's current psychiatrist Jonathan Banks (Jude Law) prescribes her a newly-approved medication called Ablixa under the advice of her former psychiatrist, Victoria Siebert (Catherine Zeta-Jones). When tragedy strikes the Taylors, seemingly as a result of Emily's new treatment, the film quickly evolves from a drama into a mystery-thriller. The disgraced Dr. Banks acts as the movie's version of Hitchcock's archetypal leading man, forced to prove his innocence by showing there's a larger conspiracy at play (one that may involve Ablixa's stocks).
"Side Effects" marked Soderbergh's third collaboration with writer Scott Z. Burns after "The Informant!" in 2009 and "Contagion" in 2011. "I had originally written 'Side Effects' to direct myself," Burns told Interview Magazine in 2013. He likened his experience trying to get the film made to pushing a boulder up a hill for "seven or eight years," only to realize "the hill has no top and eventually you're going to get crushed by the boulder or possibly push it forever." Finally, he asked Soderbergh to direct it, "and all of a sudden [there's] no boulder and there's no hill."
Searching for the truth with Soderbergh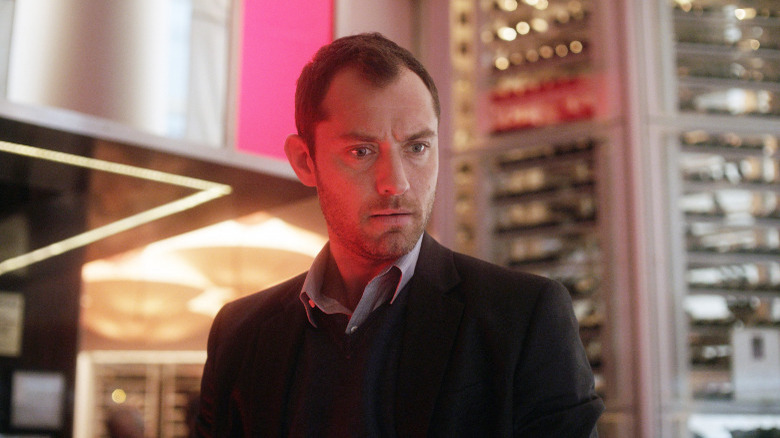 Open Road Films
Scott Z. Burns continued, telling Interview Magazine he finds it "creatively incredibly gratifying" working with Steven Soderbergh. He added that Soderbergh allows him to play a very hands-on role in their projects. "I'm on set every day, I have unfettered access to everybody in every department," Burns said, revealing the filmmaker will even allow him to revise his own scripts mid-production.
Where "The Informant!," "Contagion," and his excellent 2019 directorial debut "The Report" saw Burns either adapting real-life events for the screen or crafting stories as grounded in fact as possible, "Side Effects" afforded him a chance to walk on the pulpier genre side. Even so, Burns assured Interview Magazine he did his homework before writing the film:
"... I spent months trailing a forensic psychiatrist at Bellevue Hospital who dealt with people whose psychiatric problems had led them into crimes. I met patients and heard about their crimes. I learned about the intersection of psychopharmacology and the law and psychiatry..."
All that research shows in "Side Effects," a movie that — like so much of Soderbergh's work — uses its intriguing premise to hook viewers before providing them with a good deal of food for thought. It similarly avoids giving simple answers to the pressing questions it raises about the pharmaceutical industry and our cultural attitudes toward therapy and medication. Burns also noted that access is another major concern: 
"... There are people who are living on the street who may very frequently need these medications, and we aren't giving them drugs at all. I don't know if we are over-prescribed as a society, we just may not be giving the drugs that we have to the right people."