When Should Glenn Close Have Won Her Oscar? An Investigation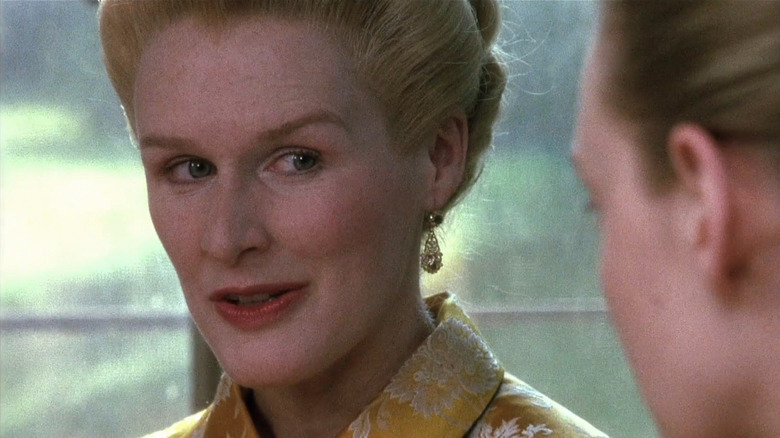 Warner Bros.
(Welcome to Did They Get It Right?, a series where we take a look at an Oscars category from yesteryear and examine whether the Academy's winner stands the test of time.)
Without question, the biggest living Oscars bridesmaid on the acting side is Glenn Close. She made her film debut 40 years ago this year with "The World According to Garp," which earned her a Best Supporting Actress nom right out of the gate. Over the course of her career, she has been nominated for eight Academy Awards and has never emerged victorious. She ties Peter O'Toole as the most nominated actor who hasn't won, and since O'Toole is no longer with us, Close very well could take that mantle for herself if she keeps working, getting nominated, and not winning.
Every time a new Glenn Close project gets announced, the Oscar buzz immediately starts, with all of us wondering, "Will this finally be her year?" She's been close — even the presumed favorite — but can't seem to get into that winner's circle. Now, I think we all agree that she probably should have won at some point. Few actors are as transformative, daring, and utterly magnetic as Close. She is someone who can thrive in projects as wildly different as "Hamlet" and "Mars Attacks!" The question then becomes which of her eight nominations should have been her win? In the abstract, Glenn Close having an Oscar sounds right, but if you look at the breakdown of each year, the path to a win isn't as clear as it seems. What I want to see is if Glenn Close has indeed been snubbed by the Academy for 40 years or if she is simply a victim of circumstance, where the stars simply didn't align.
The World According to Garp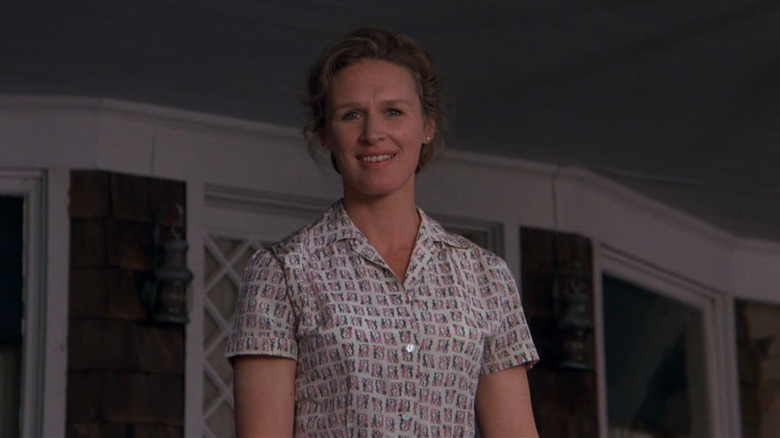 Warner Bros.
Prior to "The World According to Garp," Glenn Close had been in the New York theatre scene for nearly a decade, even getting a Tony nomination for the musical "Barnum" (the P.T. Barnum musical before "The Greatest Showman"). Her getting this part was a major break into Hollywood, co-starring alongside Robin Williams looking to make the transition from television to movies. "The World According to Garp" is an odd duck, walking along many different tonal tight ropes that try to straddle wacky satire with genuine pathos. Close plays the single mother of the titular Garp and becomes a celebrated feminist author and icon. She also sexually assaulted an incapacitated soldier on his deathbed in order to get pregnant, which is played for laughs, and that is far from the oddest thing in the film. Regardless, there is an immediate, indefinable quality about Close on screen that you simply can't take your eyes off of.
It is incredibly rare for someone to win an Academy Award for their very first screen performance, and considering her competition, she really didn't stand much of a chance. Jessica Lange took home Best Supporting Actress that year for "Tootsie." While I don't think Lange is the best nominee in that category from that movie (that would be Teri Garr), this was the year Lange went from bombshell to serious actor, also receiving a nomination for Best Actress for "Frances." In that category, Lange was firmly in second place as indicated by the LA Film Critics, NY Film Critics, and National Society of Film Critics Awards. She was up against the juggernaut that was Meryl Streep in "Sophie's Choice," making awarding Lange in Supporting a fairly easy decision. Close established herself, but she'd have to wait until the time was right.
The Big Chill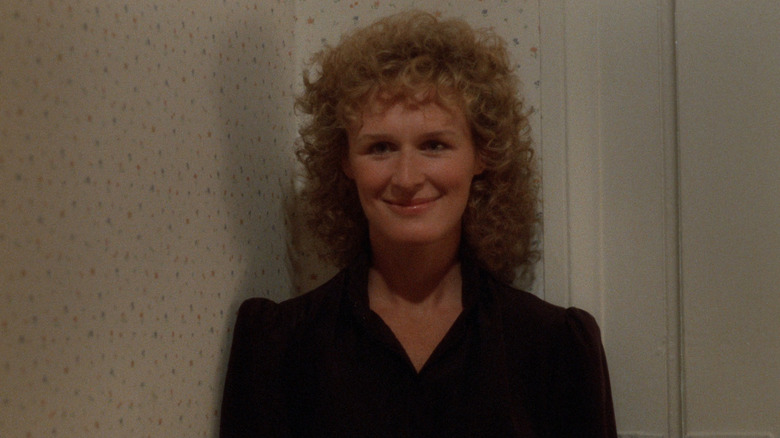 Columbia Pictures
The very next year, Glenn Close nabbed another Best Supporting Actress nomination for "The Big Chill." The film seeped into the culture in a major way. In particular, the soundtrack was a massive deal, filled with tons of Motown hits and going Platinum many times over the years. As for the film itself, "The Big Chill" has become synonymous with Baby Boomer nostalgia, and while the aim of Lawrence Kasdan's picture is to skewer that identity, it struggles to make a case as a satire. Even at the time, the film was met with resistance, as it can be aggressively milquetoast and incredibly white. The movie received three Oscar nominations for Best Picture, Best Original Screenplay, and Close in Best Supporting Actress. The movie is a true ensemble of starry names, but it was easy to pick Close out of the bunch, as she's given the most complex and emotional character.
Linda Hunt took home the award for "The Year of Living Dangerously," and wow, is that one I bet the Academy would like to take back. In that film, Hunt dons yellowface to play an Asian man, which is not how you want an Oscar winner to be remembered. That doesn't mean Close was next in line, though. Cher was firmly running in second place for "Silkwood," as she won the Golden Globe and almost always was runner-up for every critic's group. However, it would take the Academy a few more years before the pop icon could be seen as a legitimate, worthy actor in their eyes. In retrospect, Cher probably should have taken home that award, so when "Moonstruck" comes along ... well, we will get back to that in a minute. For Glenn Close, this wasn't the right year or performance to bring home the win.
The Natural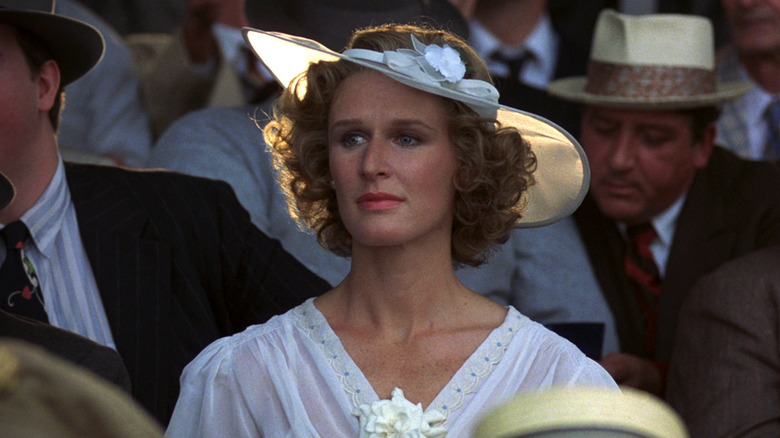 TriStar Pictures
For the third year in a row, Glenn Close gets another Best Supporting Actress nomination. At this point, every performance she has ever given in a movie has gotten nominated, which is rather astounding. No longer is she some talented newcomer. Now, she is proving herself to be one of the best of her generation. She can take a part like this in the sports drama "The Natural," which on the page is every single love interest cliché you can imagine, and make it a full-fledged human being. This is far from her most complicated or nuanced work, but that isn't exactly what "The Natural" is going for in the first place. The thing we remember about this movie is Robert Redford's character hitting a home run into the baseball stadium lights. This is a movie that runs on emotion, and Close can deliver that.
Like her first year getting nominated, she was up against another buzzsaw who was winning every prize imaginable leading up to the Oscars. Unlike Jessica Lange in "Tootsie," though, Peggy Ashcroft in David Lean's "A Passage to India" isn't exactly something people are still crazy about today. Not to denigrate Ashcroft's work by any means. I am simply referring to the fact that "A Passage to India," while thought of as a return-to-form epic from Lean back in the day, basically has no cultural footprint today. Ashcroft was a mainstay of the British stage and the first winner of the Olivier Award for Best Actress. She rarely appeared in films, and at age 77, "A Passage to India" was her very first Oscar nomination. Another opportunity to award this acting legend probably wasn't going to happen, so Ashcroft was predestined to win. Close and the other women never stood a chance.
Fatal Attraction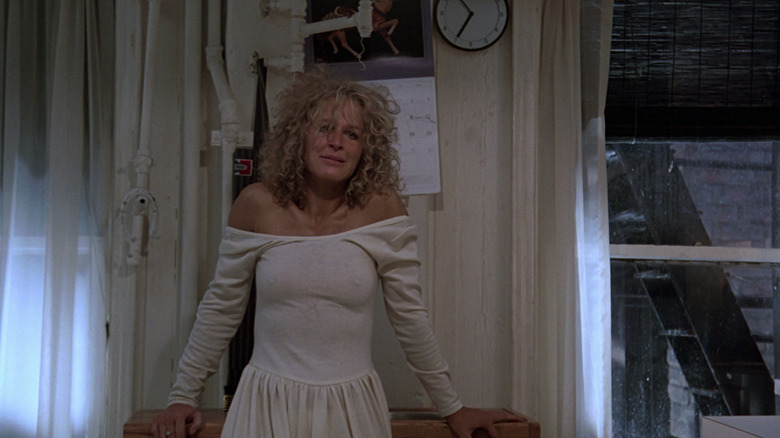 Paramount Pictures
After three years away from the Oscars, Glenn Close jumps up to the Best Actress race for her genuinely terrifying and beguiling performance as the ultimate spurned ex-lover in Adrian Lyne's "Fatal Attraction." This is the big one. For something that could be so sleazy, Close elevates this material and helps propel it to be a massive box office and cultural phenomenon. The performance is extreme, sexy, and something that has stood the test of time. Obviously "Fatal Attraction" should have been her ticket to that Oscar win, right? After all, when we think about Glenn Close, most people think of "Fatal Attraction" first. Well ... it's never that simple.
Remember when I said we'd get back to Cher and "Moonstruck?" Well, she is the one who took home the Best Actress award that year. This is the signature performance of one of the great stars of the latter half of the 20th Century in a film that continues to age beautifully. Cher winning wasn't a foregone conclusion, as the precursors were somewhat dispersed, but this is an Oscar win for a rare comedic performance that would be tough to take away. Even without Cher, I don't think it would have gone to Close either. Holly Hunter in "Broadcast News" was the performer picking up all the critics' prizes (and would actually be my winner this year), and Sally Kirkland beat out Close at the Golden Globes for Best Actress in a Drama for "Anna." Frankly, "Fatal Attraction" is the kind of movie that will get a bunch of nominations but will be seen as too salacious to be awarded, as it lost all six of its categories. If the Academy was kinder to genre films, perhaps Glenn Close could have pulled it out.
Dangerous Liaisons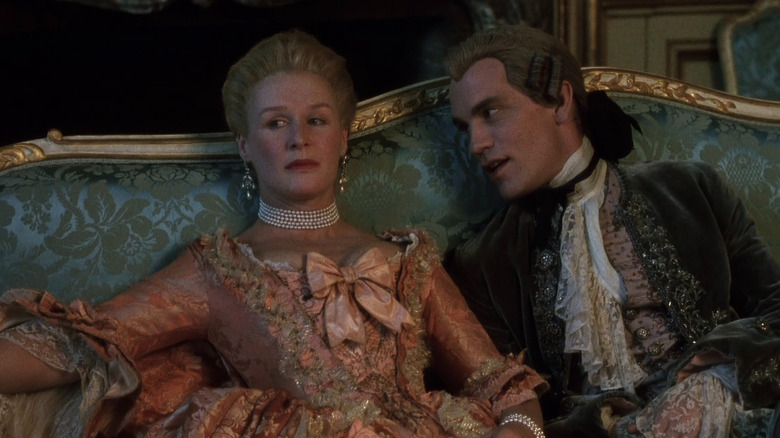 Warner Bros.
Glenn Close received her second Best Actress nomination — fifth overall — the very next year for another movie that some could perceive as trashy, but this one has the veneer of a period costume drama. But don't let that fool you. "Dangerous Liaisons" is all about sex. "Fatal Attraction" may be Close's signature performance, but for my money, "Dangerous Liaisons" is her best work. She deliciously sinks her teeth into this story of power and sex and manages to find humor where you wouldn't expect it and a true emotionality behind a carefully constructed exterior. If I had the ability to go back and give her an Oscar she missed out on, it would be for "Dangerous Liaisons."
At the moment, this was yet another instance of her never being perceived as a frontrunner. Jodie Foster won the award for "The Accused," and of course with hindsight, withholding that Oscar from her for just a couple of years for "The Silence of the Lambs" would be preferable. Obviously, they had no idea that powerhouse was coming at the time. Foster won several critics' prizes and the Golden Globe for her work (in a bizarre three-way tie with Shirley MacLaine for "Madame Sousatzka" and Sigourney Weaver for "Gorillas in the Mist," the latter of whom was Oscar-nominated). The comedy winner, Melanie Griffith in "Working Girl," also was nominated and got her own share of critics' awards. Even Meryl Streep got Best Actress from the New York critics for "A Cry in the Dark." Glenn Close was blanked everywhere, not even getting a Golden Globe nomination (the film was completely snubbed there). At the time, her nomination seemed rather perfunctory. If Glenn Close is in a movie, she's getting nominated. That turned out not to be the case going forward.
Albert Nobbs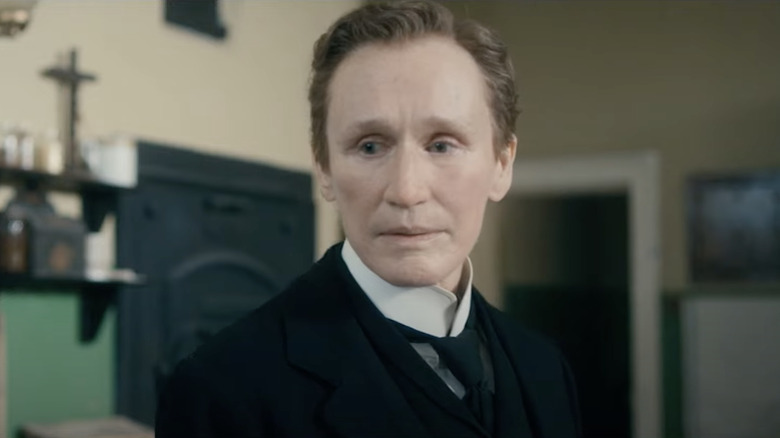 LD Entertainment / Roadside Attractions
After "Dangerous Liaisons," Glenn Close wouldn't receive another Oscar nomination for 23 years. She received five in the 1980s and zero in both the 1990s and 2000s. In 2011, Close would star as the titular character in "Albert Nobbs." The film has been a passion project for her for many years, having played the role Off-Broadway back in 1982. For those who don't remember, Albert Nobbs is a butler in 19th Century Dublin, and for 30 years, this person assigned female at birth has been living as a man as a means to escape the societal expectations and abuse of women in a patriarchal system. In our ever-evolving understanding of gender identity, "Albert Nobbs" plays very strangely now (Hell, it did back in 2011). It both acknowledges the fluidity of gender but portrays a trans-coded story as something separate from identity. On a less important note, the movie is also a bore, never finding an engaging dramatic thrust.
2011 was the battle between Meryl Streep in "The Iron Lady" and Viola Davis in "The Help." The other three nominees — Close, Rooney Mara in "The Girl with the Dragon Tattoo," and Michelle Williams in "My Week with Marilyn" — were always the afterthoughts needed to round out the category, even if Mara is by far my favorite performance in that group. Ultimately, Streep took home her third Oscar, having not won since "Sophie's Choice" back when Close got her first nomination. It's funny how that works out. Streep was seen as incredibly overdue for a third Oscar before Close even gets her first. Looking back, nobody look would look great winning in that category outside of Mara. It is filled with mediocre biopics and problematic politics. As for Close, who is watching "Albert Nobbs" in 2022? Nobody.
The Wife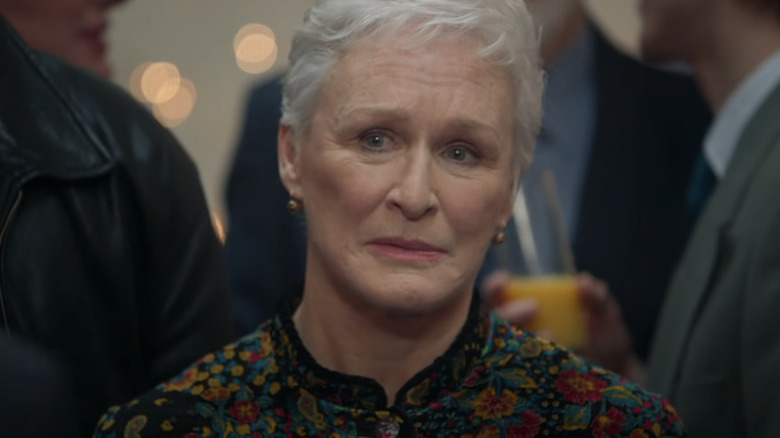 Sony Pictures Classics
This is the one. "The Wife" was Glenn Close's best shot at an Academy Award, without question. It isn't her best work by any measure, but the stars had finally aligned for her to take home that award. That year, she walked away with the Golden Globe, SAG Award, Critics' Choice Award, Independent Spirit Award, and even an Icon Award from the Palm Springs International Film Festival. She was the frontrunner, had the long overdue narrative, and yet ... when the envelope was opened, her name was nowhere to be found on it. Instead, we got one of the biggest (and most wonderful) Oscars surprises in recent memory when Olivia Colman took home the award for her brilliant work in "The Favourite."
Being the frontrunner can be a blessing or a curse. "The Wife" was released in theaters in August 2018, before the fall film festivals and awards seasons kicked into high gear. Being in poll position six months before the ceremony means people can tire out from your constant presence and start looking elsewhere for their own favorites, as they assume everyone else will be voting for you. In the case of "The Wife," that film actually premiered all the way back in September 2017 at the Toronto International Film Festival, so some folks really were able to put her at the back of their minds. The thought was that Lady Gaga would be her main competition for "A Star Is Born," but like Cher before her, it will take some time for the Academy to fully embrace the pop star. Meanwhile, Olivia Colman not only gave a phenomenal performance but can also light up a room. Glenn Close went from frontrunner to old news, and her best shot at an Oscar went up in flames.
Hillbilly Elegy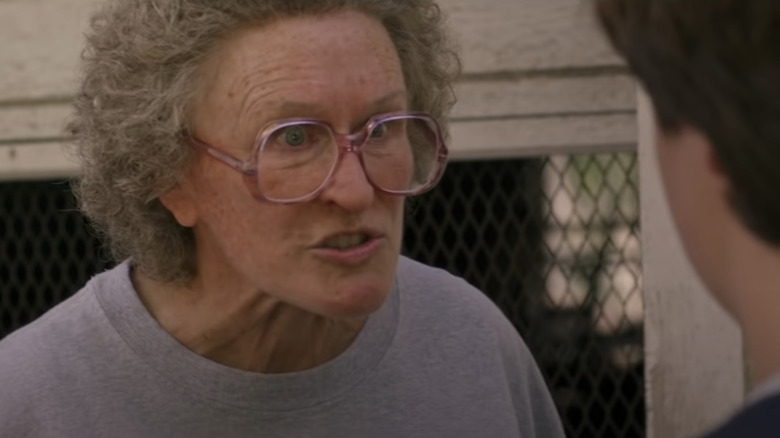 Netflix
2020 was a weird year. The COVID-19 pandemic turned everything on its head, and how and what movies got released that year was a major crapshoot. In a year where the pool was limited, this is how we end up getting Glenn Close's eighth and most recent Oscar nomination for her work in Ron Howard's truly abysmal "Hillbilly Elegy." Every single element of the picture is wrongheaded, starting with the decision to adapt this book by a rather unsavory human being in the first place. This includes Close's performance, where "over the top" underplays it. Had the Best Supporting Actress field that year been more replete with potential nominees, perhaps we could have avoided this nomination altogether, though I do think her overdue narrative maybe would have pushed her in anyway. For this exact same performance, Close also received a Razzie nomination for Worst Supporting Actress, one of only three actors to ever get nominated at both awards shows for the same role. I agree with that one far more than her Oscar nomination.
Her nomination was purely perfunctory, and she really had no shot of winning this. Youn Yuh-jung won that category for her tender work in "Minari," and if someone was in second place, it was probably Maria Bakalova for "Borat Subsequent Moviefilm," just to demonstrate how odd 2020 was. If I had my druthers, Amanda Seyfried in "Mank" would be my winner that year, though I wouldn't have minded Olivia Colman beating Close again for her performance in "The Father." Had this been Glenn Close's Oscar win, it would be the one we would feel the worst about out of all eight of her nominations. I think for history's sake that it's good she didn't win.
A victim of circumstance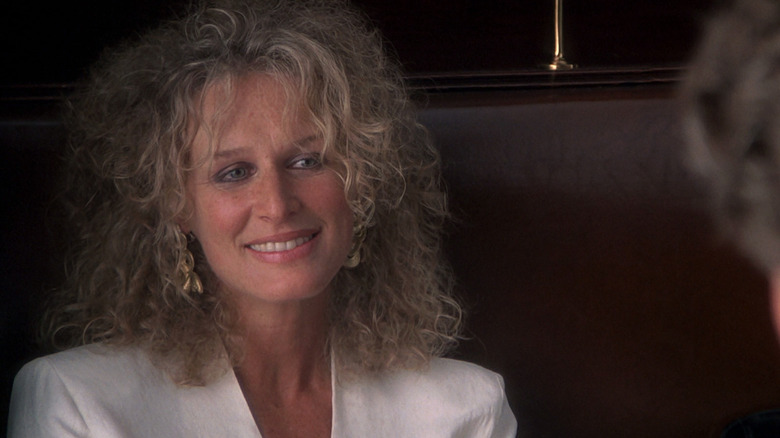 Paramount
While casually discussing who should and shouldn't have Oscars, it is very easy to assume that Glenn Close should easily have one. However, going through all eight of her Academy Award nominations, the path to how she could have won one or more of them is never easy. By merit alone, I would say her Oscar should be for "Dangerous Liaisons," but that doesn't mean she narrowly missed out on a win for it. I think the only time she really had a significant shot was for "The Wife," but had that been her win, we would all look at that award as one for her career and not for the performance. The other six? Either the timing wasn't right, or she was facing an insurmountable opponent. This is why saying "So-and-so should have won an Oscar for this" almost never bears true when you really look at it.
As for the future, Glenn Close is still only 75 years old. Provided she has good health, I have no doubt there will be a few opportunities in the coming years for her to take on a part that finally gets her that award. Primarily, there is the looming specter of "Sunset Blvd." that Paramount keeps delaying production on because of the pandemic. This musical adaptation of Billy Wilder's classic film noir from Andrew Lloyd Webber brought Close great critical acclaim on stage back in 1995, for which she won a Tony Award, and when she reprised the role in 2017. If that movie gets made — and it isn't a disaster — I think that will be the thing that finally seals the deal. But if she never ends up winning an Oscar, Glenn Close will still have a career that any actor could only dream of having.