Will We See Hunters Season 3?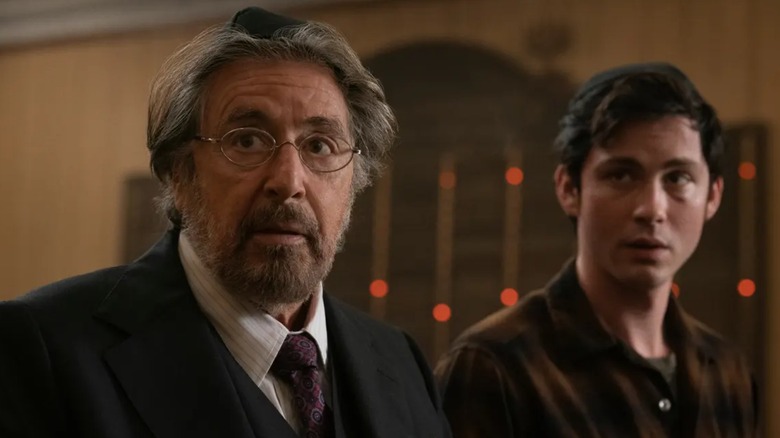 Prime Video
The Prime Video Nazi-hunting drama series "Hunters" ended on a rather explosive cliffhanger in its first season, with the wild revelation that Adolf Hitler and Eva Braun (Lena Olin) were still apparently alive and well in the 1970s. The first season cut to black on that shocking and potentially shark-jumping note over two years ago, and we haven't heard from the team of hunters since.
Luckily, their hiatus is about to come to an end. David Weil's series is set to return for its second season in January, and we'll finally find out what happened after captured Nazi-hunter Joe Mizushima (Louis Ozawa) sat down to break bread at a dinner table that ended up including the infamous dictator, his wife, and a creepy matching set of blonde boys who definitely look like clones. When it does return, German character actor Udo Kier ("Suspiria," "Melancholia") will be playing the role of Hitler.
Unfortunately, that's not the only news circulating about the new season. Entertainment Weekly has officially confirmed that the show is set to end after its second season, which will follow the reunited group on a global hunt for the dictator who has plans for an American Fourth Reich. The new season will also bring back Al Pacino's Meyer Offerman, the group's leader who was himself revealed as a Nazi in the first season finale. Though Meyer is dead, he'll reportedly appear in flashbacks during a split-timeline plot.
Season 2 will be its last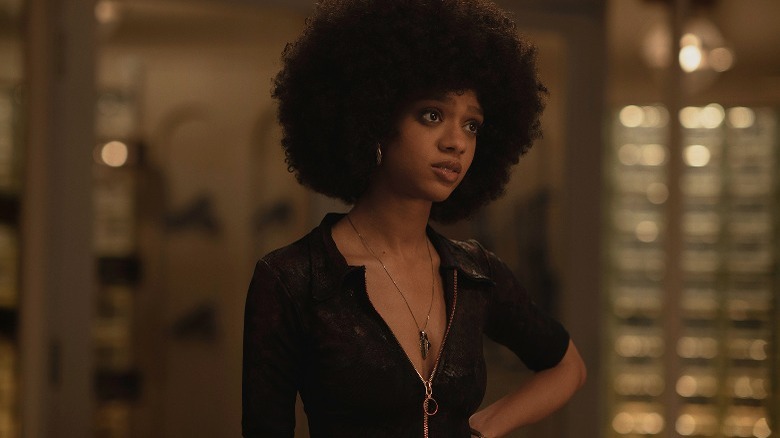 Prime Video
Weil created the alternate history series as a testament to Holocaust survivors, including his own grandmother, according to Digital Spy. The first season of the Jordan Peele-produced drama followed a band of Nazi-hunters including Logan Lerman's mathematician Jonah, Holocaust survivors Murray (Saul Rubinek) and Mindy (Carol Kane), forgery expert Roxy (Tiffany Boone), disguise master Lonny (Josh Radnor), nun and MI6 agent Sister Harriet (Kate Mulvaney), and Vietnam vet Mizushima. The new season will also feature Jennifer Jason Leigh.
Though "Hunters" will end after its second season, the series has big plans for its final chapters. One first look photo shared by Entertainment Weekly shows the hunters reunited, while another features Sister Harriet in a scene calling to mind "The Sound of Music," complete with a smiling group hug in a field on the countryside. Weil tells EW that the scene referencing "The Sound of Music" will share a Jewish perspective on the movie musical that's perhaps less romantic than the original. "It was both an homage and a disruption of that classic film," he explained.
"Hunters" may not have much time left to tell its story, but I'm hopeful it'll end on a high note. The series first aired in February 2020, just months before the coronavirus pandemic and presidential election jump-started a rise in antisemitic conspiracy theories that seem more frighteningly pervasive by the day. Antisemetic hate is on the rise, and just last week Dave Chappelle went on "Saturday Night Live" to joke at length about how he's not supposed to joke about Jewish people. The story of "Hunters," while far from perfect, seems even more vital now than it was when its first season aired two years ago.
"Hunters" will return to Prime Video beginning on January 13, 2023.