Kristen Bell Channeled Veronica Mars' Cancellation Into Forgetting Sarah Marshall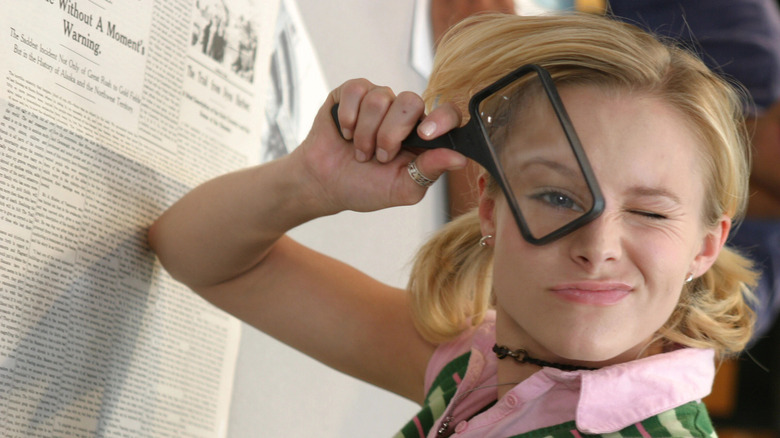 Hulu
"Veronica Mars" is just one of the countless shows that was canceled far earlier than it deserved. The show, which aired on UPN for two years before moving to The CW for season 3, followed teen private investigator Veronica Mars as she navigates scandals and mysteries in her hometown of Neptune, California. It was a super-smart neo-noir mystery show in a 2000s teen drama's body, and perhaps that's why people underestimated it. "Veronica Mars" was canceled after its third season due to low ratings, and while its loyal fanbase ensured a "Veronica Mars" movie was made in 2014, followed by a Hulu revival in 2019, the show's early death was extremely sad for both fans and the cast and crew at the time.
When the news of the cancellation was fresh, it was particularly hard on star Kristen Bell, according to a TV Guide interview from 2007.
"I'm definitely still in mourning. I miss the character, I miss the people, I miss the consistency of that family. Lots of mass e-mails is how we're all dealing with it. We're all still in touch. Everyone is moving on up and doing great things, but we're all still communicating."
And according to a 2020 Vanity Fair interview, Bell brought those emotions into the project she was working on at the time, "Forgetting Sarah Marshall," which had some plot beats that must have felt very familiar to her.
Venting through Sarah Marshall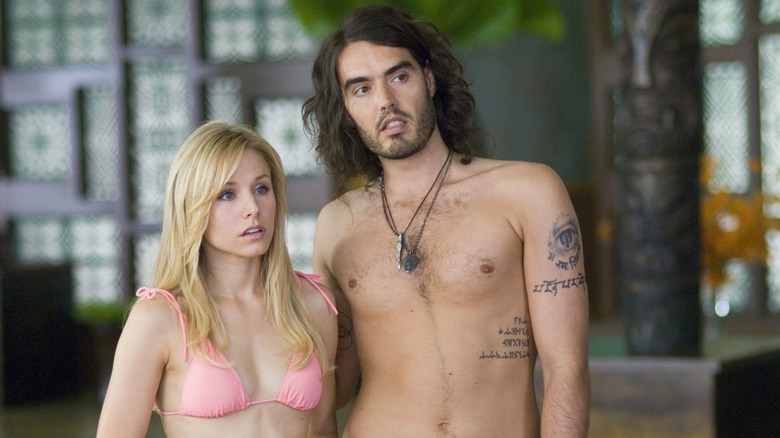 Universal Pictures
"Forgetting Sarah Marshall" stands as one of the best comedies of its era: a heartfelt and hilarious romantic story where Peter Bretter (played by the movie's writer, Jason Segel) attempts to get over his recently ended long-term relationship with TV star Sarah Marshall, played by Bell.
According to the Vanity Fair interview, Bell was working on "Sarah Marshall" when she received the news about the cancellation of "Veronica Mars," and she shot a serendipitous scene a short time later.
"I was shooting 'Sarah Marshall' in Hawaii and I got a call that 'Veronica Mars' was going to be canceled, it wasn't going to be picked up for another season. And one day later, I shot the scene where Sarah Marshall says 'My show has been canceled. I'm washed up and I don't matter anymore.' So I was able to draw on a lot of personal feelings for that scene."
It's pretty wild that Bell was able to vent her feelings about the end of "Veronica Mars" so quickly, even if it was through the words of the deeply unsympathetic Sarah Marshall. It would be dishonest to say Bell's career recovered after the end of "Veronica Mars," because I don't think it was ever really in danger. She's gone on to star in shows like "Gossip Girl" and "The Good Place," as well as the eventual "Veronica Mars" revivals, so I think it's safe to say she isn't washed up and people do still care about her.