Lady Chatterley's Lover Star Jack O'Connell Says Class Barriers For British Actors Have Only Gotten Worse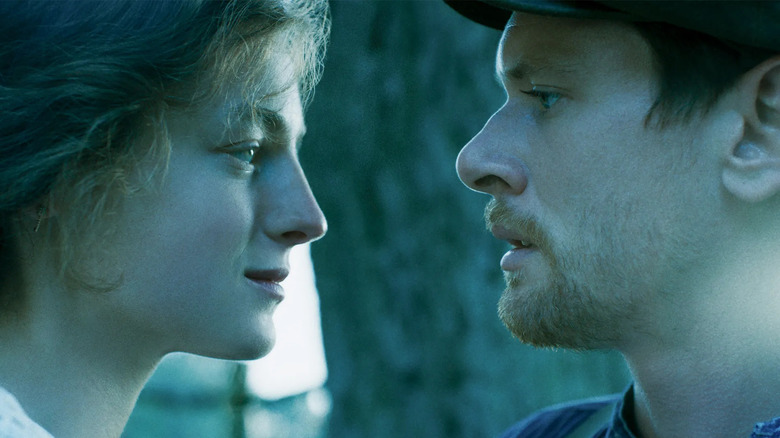 Netflix
Hollywood is positively overflowing with talented British actors. Superman is British, Spider-Man is British — hell, we're on our second British Batman. But if you've noticed that the vast majority of those actors seem to come from the south of England, that they all seem to have roughly the same accent, and (with a little more digging) that most of them went to prestigious private schools with eye-watering annual fees ... well, you're not the first to pick up on that.
One person with first-hand experience of the rigid class barriers within the U.K.'s film and television industry is Jack O'Connell, who plays rugged gamekeeper Oliver Mellors in the upcoming film adaptation of D.H. Lawrence's novel "Lady Chatterley's Lover." Subjected to censorship and banned numerous times throughout the 20th century, the book was controversial for its explicit descriptions of sex, but also for depicting an extramarital affair between an upper-class woman and a working-class man. During a 1960 obscenity trial, chief prosecutor Mervyn Griffith-Jones famously asked the jury, "Is it a book that you would even wish your wife or your servants to read?" 
Though several jurors laughed at the embarrassingly out of touch (if thematically on-point) question, the class divisions depicted in "Lady Chatterley's Lover" are very much still present today, albeit in more subtle ways. O'Connell told Total Film that his working-class Derbyshire accent continues to be a roadblock when it comes to landing roles. 
"My agent once said to me when I was auditioning for a role that was posh that 'sometimes when you go into a room, you just bring something with you,'" O'Connell recalled. "Because I don't talk a certain way, certain opportunities are unavailable. It should be based on what you're trying to offer in terms of your portrayal but not everybody's got that level of imagination."
The British accents you'll rarely hear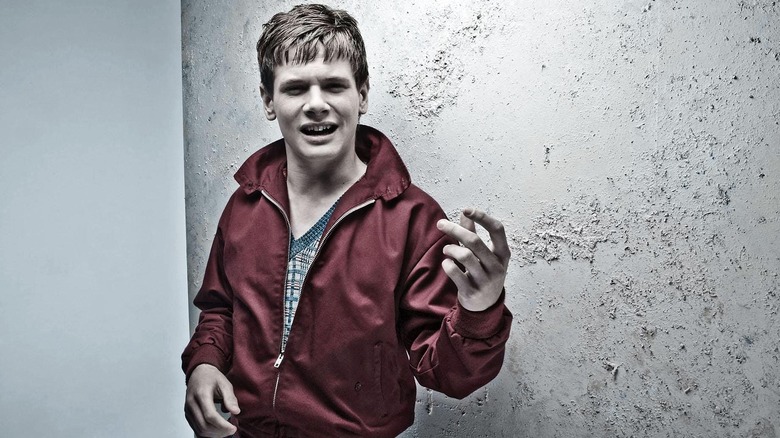 Channel 4
One of O'Connell's earliest roles was in the TV show "Skins" (pictured above), the cast of which has since achieved "Short Term 12" levels of "wow, a lot of people in this went on to be famous." Other graduates of "Skins" include Nicholas Hoult, Dev Patel, Daniel Kaluuya, Kaya Scodelario, Joe Dempsie, and Hannah Murray. When it came to casting that show, the creators visited youth drama clubs (where they discovered Kaluuya) and held open auditions to cast a wide net in their search for talent. But unfortunately, as O'Connell points out, "Skins" is the exception to the rule:
"How many of the 'Skins' cast went to drama school? I think probably the minority. Without shows like 'Skins' it's just inaccessible and I've seen it get worse over the time I've spent within the industry."
"Lady Chatterley's Lover" isn't the first time that O'Connell has starred in a movie about the U.K.'s class divides. In 2008's "Eden Lake," he played the psychopathic ringleader of a group of local teenagers who torment picture-perfect couple Jenny (Kelly Reilly) and Steve (Michael Fassbender) during their romantic getaway. While "Eden Lake" was praised as an effective horror movie, more than one critic argued that it problematically portrays the working class as feral and dangerous.
Also entangled with the British acting profession's class barriers are regional barriers. As Manchester-born actress Maxine Peake ("Black Mirror") explained on a BBC podcast, "People cast you for your accent. You are only one personality if you're from the North, you're not particularly complex, you're a Northerner and sometimes that's used as a character description."
You can watch a steamier kind of class tension when "Lady Chatterley's Lover" hits Netflix on December 2, 2022.