Heath Ledger Always Had Ambitions Beyond Being A Rom-Com Heartthrob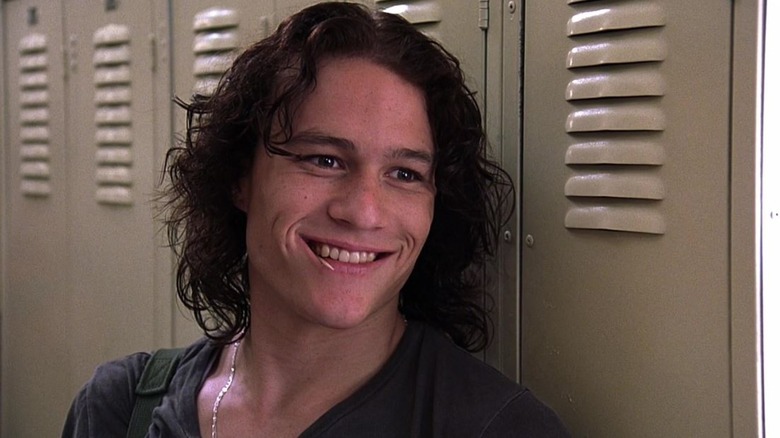 Walt Disney Studios Motion Pictures
The late great Heath Ledger is mostly remembered for his versatility onscreen. Never daring to shy away from a challenge, he jumped from genre to genre. Whether drama, fantasy, romantic comedy, he was always up for an adventure and, as a casual observer of his work, Ledger was one of those talents that seamlessly slipped into whatever role he took on. From "Brokeback Mountain," where he played the leading love interest to Jake Gyllenhaal's character, to playing a California surfer-type in "Lords of Dogtown," and most notably portraying one of the best Jokers in cinema history in Christopher Nolan's "The Dark Knight," he truly could do it all.
However, at the very beginning of his career when he was cast in the teen comedy, "10 Things I Hate About You," the future could have gone completely differently for Ledger. Cast as the contrarian rebellious bad boy Patrick Verona, Ledger oozed charisma and charm onscreen that easily snatched the hearts of many teens.
After the success of the film, it would have been a no-brainer if Ledger had decided to carve out a niche for himself in the romantic comedy genre. He had the comedic timing down for it and, if looked at objectively, he did check off those teenage dream heartthrob boxes that executives asked for. But easy street is not where Ledger wanted to settle. No, he wanted something more than the provincial life of a romantic love interest. He had ambitions beyond the realms of a rom-com heartthrob.
Ambitious legacy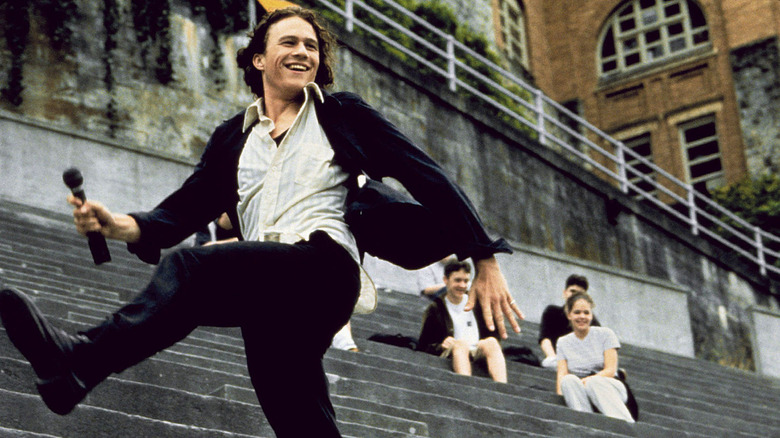 Walt Disney Studios Motion Pictures
With "10 Things I Hate About You" a significant success, Hollywood had their sights set on Ledger becoming the big romantic male lead. He had other plans, though, and was quite resistant to the idea of being pigeonholed so easily.
During the 20th anniversary of "10 Things I Hate About You," Ledger's agent, Steve Alexander, reflected with HuffPost on the period after the film had been released: "It's funny, coming off of that film, he was offered so many more teen comedies, dramas, those kinds of stories. But he did that one, and that one was it for him." That wasn't exactly the case if memory serves. After "10 Things I Hate About You," he caught attention with his role in the wartime drama film, "Patriot," but then went back to stealing hearts again in "A Knight's Tale."
There was a noticeable shift, though, according to Alexander. "I remember the year that we went to the Venice Film Festival, and we were there for a week, and every day he was talking about a different film," Alexander shared. "It was "Brokeback Mountain," "Casanova" and "The Brothers Grimm." And he had "Lords of Dogtown" in the can, as well. It was this incredible, very, very different group of films and characters." 
His daring to expand beyond what Hollywood had set out for him is part of what makes Heath Ledger's legacy so strong today. But that legacy carries a sadness because we'll never know how far he could have gone.