Pop Culture Imports: Thirst, All Quiet On The Western Front, Chainsaw Man, And More Foreign Movies And TV Streaming Now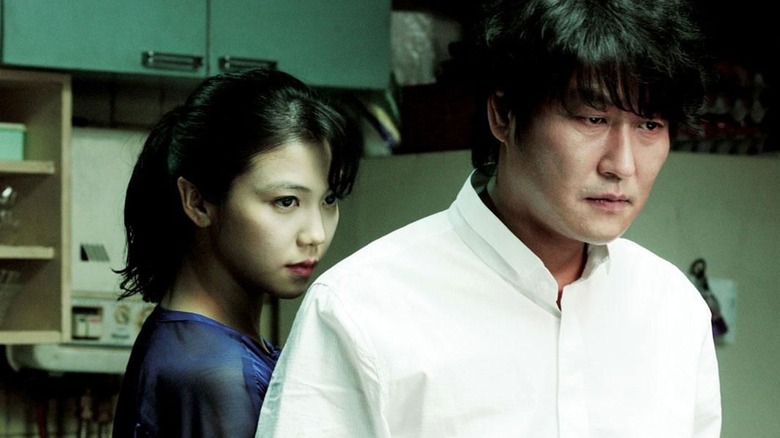 Focus/CJ Entertainment
Welcome to a new edition of Pop Culture Imports for the month of October! Now granted, this month's column may not be quite as spooky themed as past October editions, but you could argue that it does give us a taste of different kinds of horror — from the erotic horrors of "Thirst" and "La Piscine," to the horrors of war in "All Quiet on the Western Front," to the horrors of having a chainsaw for a head (which ironically, isn't quite that horrific). Don't say I don't give you variety.
Let's fire up those subtitles and get streaming.
All Quiet on the Western Front – Netflix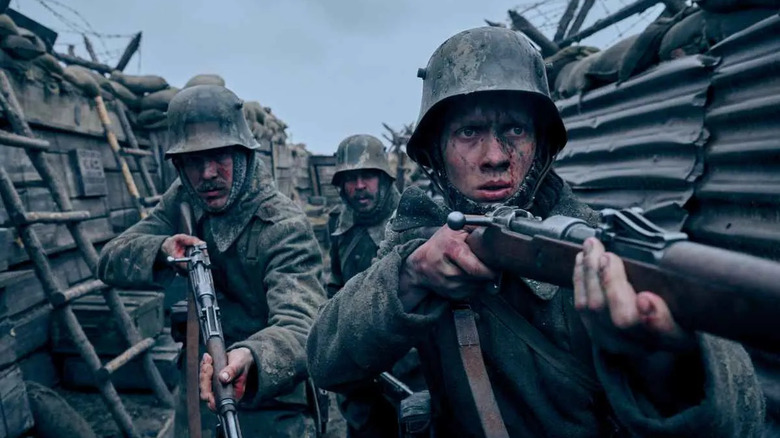 Netflix
Country: Germany
Genre: War drama
Director: Edward Berger
Cast: Daniel Brühl, Albrecht Schuch, Sebastian Hülk, Felix Kammerer, Aaron Hilmer, Edin Hasanovic, Devid Striesow.
"All Quiet on the Western Front" opens with the aftermath of a massacre, as a young man is killed in the name of a war he doesn't understand, his uniform making its way in a bloody bag back to a factory, where it's washed and resown, and finally finds its way to eager student Paul Bäumer (Felix Kammerer), who forges his parents' signatures in order to join the army and enjoy the glories of war. All too quickly does he realize his folly.
The first German-language adaptation of Erich Maria Remarque's grim anti-war classic is also the bleakest. "All Quiet on the Western Front" is two and a half hours of wall-to-wall hopelessness, thrusting the viewer straight into the battlefront and the masses of bodies that litter it. But it's undeniably true to the 1929 novel, whose stark and clear-eyed depiction of the horrors of war became a milestone of anti-war writing. And there's something to be admired about a film that so accurately and wretchedly captures the spirit of the original anti-war novel.
Watch This If You Like: "1917," "Catch-22," a reminder that war is horror.
Thirst – Peacock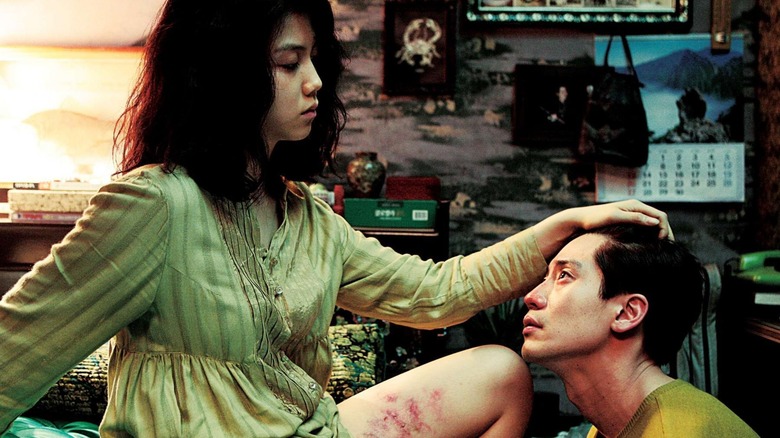 Focus/CJ Entertainment
Country: South Korea
Genre: Vampire horror
Director: Park Chan-wook
Cast: Song Kang-ho, Kim Ok-bin, Kim Hae-sook, Shin Ha-kyun, Park In-hwan.
With Park Chan-wook's latest film out in theaters, it's time to revisit his most underrated erotic thriller — especially since it's due to leave Peacock in a few days. "Thirst" stars Song Kang-ho as Sang-hyun, a Catholic priest who volunteers for an experiment for the deadly "Emmanuel Virus," which appears to kill him, until he suddenly is brought back to life following a mysterious blood infusion. The aftermath of the experiment leaves him thirsting not only for human blood, but for all the sins of the flesh — especially with the beautiful Tae-ju (Kim Ok-bin), the downtrodden wife of Sang-hyun's childhood friend. The two fall into a heated and violent affair, as Sang-hyun wrestles with his newfound urge to kill. Like many of Park's films, "Thirst" juggles many genres — horror, melodrama, comedy, erotic thriller — but for the most part, it's a morality tale about deprivation and debauchery, and how the coin can so easily flip between the two.
Watch This If You Like: "Cronos," "Only Lovers Left Alive," "Interview with the Vampire," vampires but sexy.
Chainsaw Man – Crunchyroll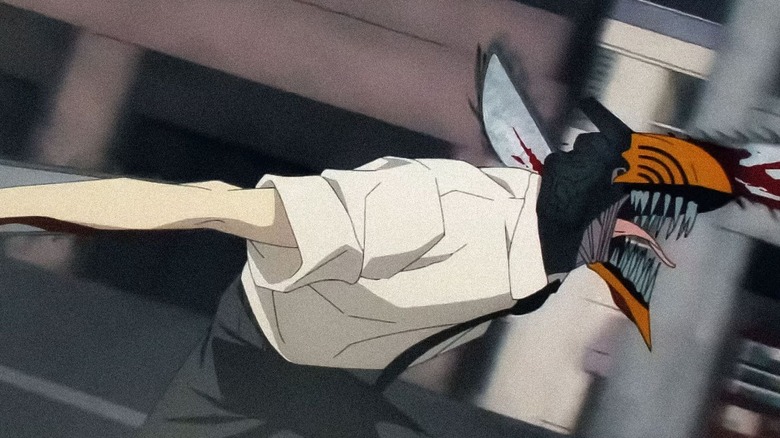 Crunchyroll
Country: Japan
Genre: Action-horror anime
Director: Ryū Nakayama, Masato Nakasono
Cast: Kikunosuke Toya, Tomori Kusunoki
Everyone's talking about Chainsaw Man, the man with a chainsaw for a head! But "Chainsaw Man" is more than a wild Mad Lib that you and your friends came up with one drunken night.
Based on the manga by Tatsuki Fujimoto, this wacky and innovative action-horror anime is the latest work from MAPPA, the premiere anime studio behind such works as "Attack on Titan," "Jujutsu Kaisen," "Dororo," and more. So the series not only looks gorgeous, it manages to live up to the absurdity of its title while telling a heartfelt story in a truly singular and strange world. In this world, "Devils" are born from human fears (which means you can see something like a body-horror take on a tomato), taking sentient form and wreaking havoc until they're killed by Devil Hunters. One such Devil Hunter is the impoverished Denji, who with the help of an adorable Chainsaw Devil that he befriended as a child, works to kill Devils to pay off his father's debt to the mob. But a betrayal results in him getting killed, only to be revived by the Chainsaw Devil, fusing with his body to make him — you guessed it — Chainsaw Man. "Chainsaw Man" is uber-violent, absurd, and surprisingly sweet, the kind of strange and gross concoction that can only happen in anime.
Watch This If You Like: Boys and their dogs, except the dog is a chainsaw.
La Piscine — HBO Max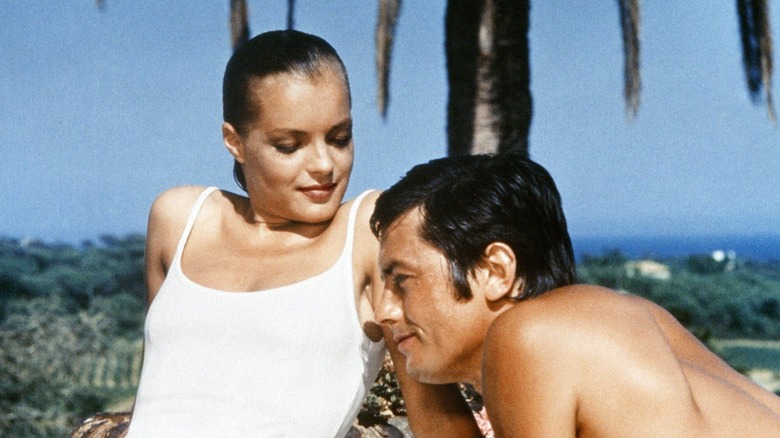 Variety Distribution
Country: France
Genre: Psychological thriller
Director: Jacques Deray
Cast: Alain Delon, Romy Schneider, Maurice Ronet, Jane Birkin.
"La Piscine" opens with a steamy scene between Alain Delon's Jean-Paul and Romy Schneider's Marianne, a wealthy couple taking a vacation at a friend's villa. Bored and made listless by the summer heat, their poolside kisses steadily become more heated — until Jean-Paul suddenly throws Marianne into the pool. In a fit of playfulness? Or perhaps something more callous and maybe even cruel, as he continues to splash her and drag her into the water despite her increasing protests.
The boredom of the rich and famous becomes a thing of dread, as "La Piscine" slowly descends into a psychological thriller with the arrival of Marianne's old flame alongside his beautiful teen daughter. "La Piscine" is an alluring, slow-burning stick of dynamite set to explode, following the antics of bored, beautiful people behaving badly until it ends in death.
Watch This If You Like: "A Bigger Splash," very long episodes of "Columbo."
Bleach: Thousand-Year Blood War – Hulu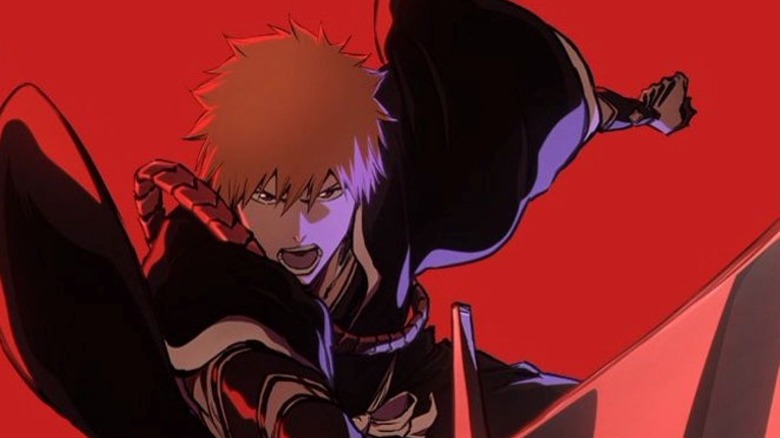 Viz Media
Country: Japan
Genre: Action anime
Director: Tomohisa Taguchi
Cast: Mazakazu Morita, Fumiko Orikasa, Yuki Matsuoka, Noriaki Sugiyama, Hiroki Yasumoto.
Was "Bleach" ever good? What did it matter as long as it looked cool as hell? One of the "Big 3" anime that launched the medium to an even bigger global stage, "Bleach" was created by Tite Kubo with the express purpose of drawing cool teens in as many cool outfits as possible. But somehow, it became a phenomenon, though its thin plot and character arcs would end up putting it behind such crossover anime hits as "Naruto" and "One Piece." The premise, at the very least, was compelling: a teenager with the ability to talk to ghosts witnesses a Soul Reaper (supernatural beings with the ability to save or slay lost souls) get mortally injured by a Hollow (a mutated lost soul), and is given her powers to become a Substitute Soul Reaper. Torn between his life as a normal high school student and a protector of the spirit world, Ichigo Kurasaki must find ways to make his outfit even cooler and his giant sword even bigger.
"Bleach: Thousand-Year Blood War" picks after the original anime, which went off the air in 2012, following Ichigo and co. as they face off yet another foe who wants to upset the balance between the real and spirit world. But does the plot matter? Not really, because once again, "Bleach" is back on our TVs and looking cooler than ever.
Watch This If You Like: "Bleach," or if you're a newbie, "Demon Slayer."