One Young Frankenstein Scene With Cloris Leachman Was Too Funny For Gene Wilder To Film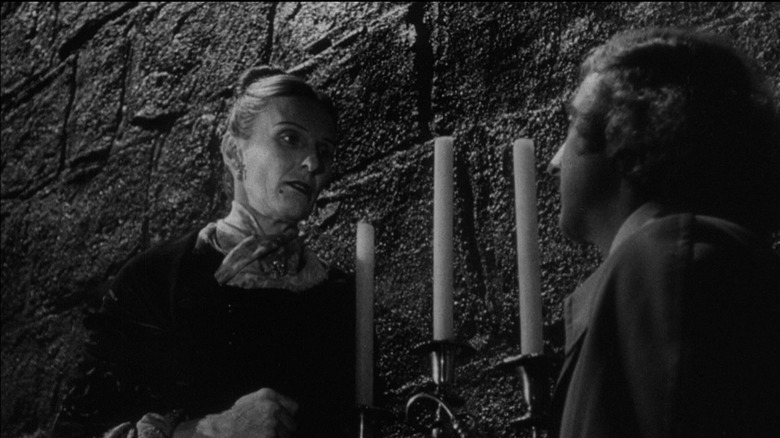 20th Century Fox
When you're as much of a comedic genius as Mel Brooks, you draw the other great comedy minds of your generation to work with you like moths to a hilarious flame. Over the course of his long and storied career, Brooks had the opportunity to work with such talents as John Candy, Richard Pryor, and Gene Wilder.
One of Brooks' best works is "Young Frankenstein," another of his incisive parodies this time taking aim at the classic horror and monster genres. The film is a hilarious and irreverent entry in the Brooks canon which features performances from actors like Wilder, Teri Garr, and Gene Hackman, but one of the biggest scene-stealers in the movie is Cloris Leachman, who portrays the stern housekeeper Frau Blücher. Leachman and Wilder in particular had great comedic chemistry, so much so that, according to a 2012 interview, Wilder was rendered unable to continue filming the scene from laughter.
The scene in question, which centers around Leachman leading Wilder up a steep staircase while holding an unlit candelabra, is funny enough, but hardly the scene in such a hilarious movie that you'd expect to break a professional like Wilder. But according to Leachman, what really cracked Wilder was when she raised her voice just a little on the line, "can be treacherous."
Tickled to pieces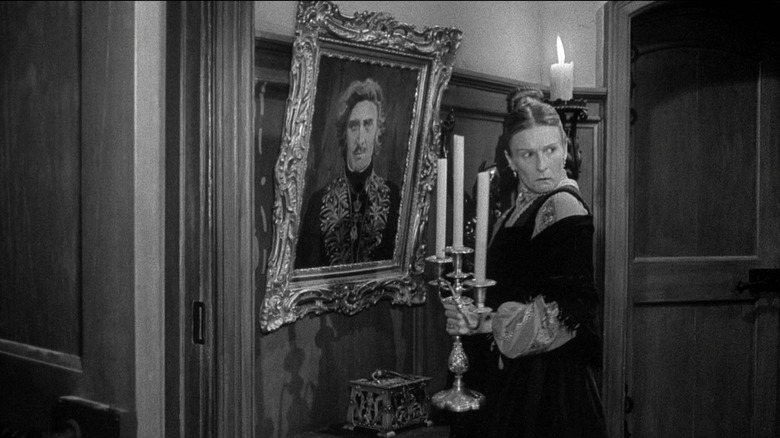 20th Century Fox
In the interview, Leachman reflected on how funny Gene Wilder seemed to find her.
"As I turned to Gene, he'd be laughing, his face was in two pieces laughing. We did about 15 takes. I hear him laughing, and I have not said anything. I just tickled him to pieces... ...Everything I did in the movie tickled Gene to pieces. And it was so much fun to work with him."
To impress Wilder so much, a man who would later quit acting because he didn't really care for movies anymore, is quite a feat. Wilder was not the only one who was absolutely delighted by Leachman's performance. In a Twitter post from 2021 when Leachman passed away, Brooks reflected on her great talent.
"Such sad news—Cloris was insanely talented. She could make you laugh or cry at the drop of a hat. Always such a pleasure to have on set. Every time I hear a horse whinny I will forever think of Cloris' unforgettable Frau Blücher. She is irreplaceable, and will be greatly missed."
It's not easy to leave such a mark on two legends of comedy filmmaking like Wilder and Brooks, but Leachman managed to do it. Audiences loved it too, as "Young Frankenstein" was yet another comedy classic in the books from Brooks, surely ticking off the Columbia executives who lost out on the film.
While Wilder would certainly get the most attention for "Young Frankenstein," I implore people to watch again for Leachman's performance. It's no wonder that she had such a long and fruitful career up until her death in 2021, and the world is quite a bit less funny without her in it.