The Best TV Shows And Movies Leaving HBO Max In November 2022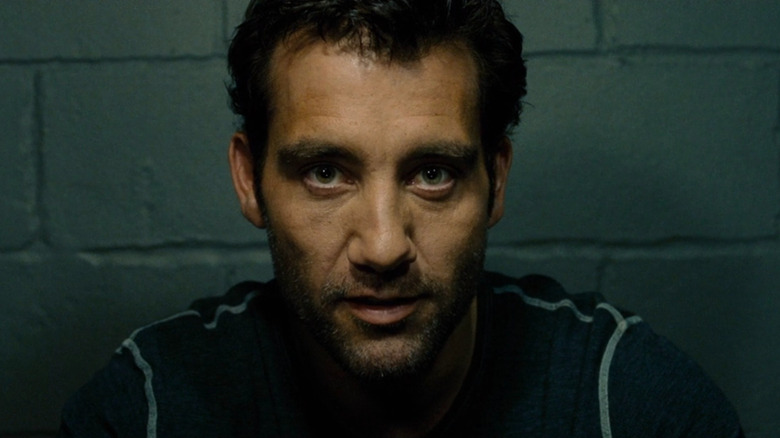 Universal Pictures
The forever-rotating catalog of streaming movies and television has ebbs and flows of availability with what we gain and lose every month. November 2022 happens to be a month when we'll lose quite a number of great titles to the digital ether from HBO Max. Everything from some recent genre material, Hollywood classics, and films by major auteurs all leave the service by the end of the month. There are enough great films that I could spotlight a dozen or so movies you need to see before they leave HBO Max and are sent to possibly another streaming service or – and I know it's unthinkable – for digital rental, where you actually have to put down a couple of bucks to watch the movie.
To avoid spending some extra cash before the holiday season burns a hole in your wallet that you will soon regret, here are five films leaving HBO Max this November that you definitely should check out.
Anna Karenina (2012)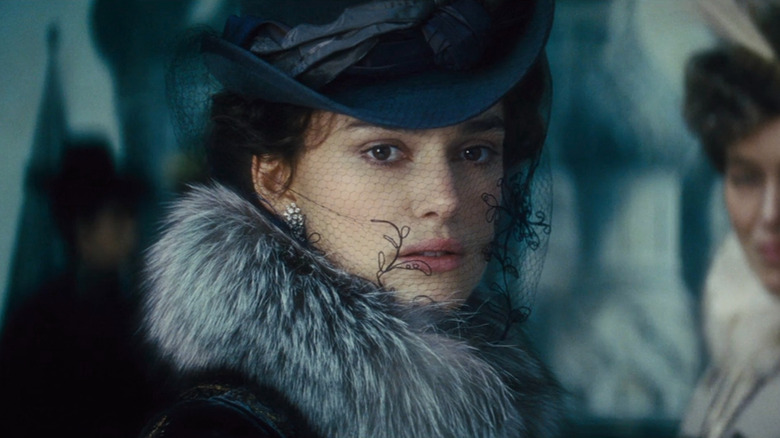 Focus Features
It has been a decade since its release, and I am still baffled at the utter dismissal of Joe Wright's theatrical, sumptuous adaptation of "Anna Karenina." In an Oscar-bait landscape of bland period costume dramas, Wright is one of the very few filmmakers who throws the filmmaking conventions of the genre out the window and is able to take these stylistic chances on a grand scale. In this case, he sets the entirety of Leo Tolstoy's tale of adultery and class struggle inside a gorgeous theatre, using everything from the fly space to the manager's office to, of course, the stage in order to amplify the artificial, societal playacting by every character in the film. Sets will fly in and form around the characters, some costume changes occur on camera as they go from part of the theatre to another, and every single moment is choreographed within an inch of its life.
The titular role is played by Wright's frequent collaborator (and possibly my favorite working actor) Keira Knightley in a luminous, heartbreaking performance, and the rest isn't too shabby either, including Jude Law in one of his best performances to date as her cuckolded husband and a revelatory hilarious pre-"Succession" Matthew Macfadyen. This film did not get its due at the time, much like Wright's "Cyrano" from last year, and I require everyone to bask in it.
Inside Man (2006)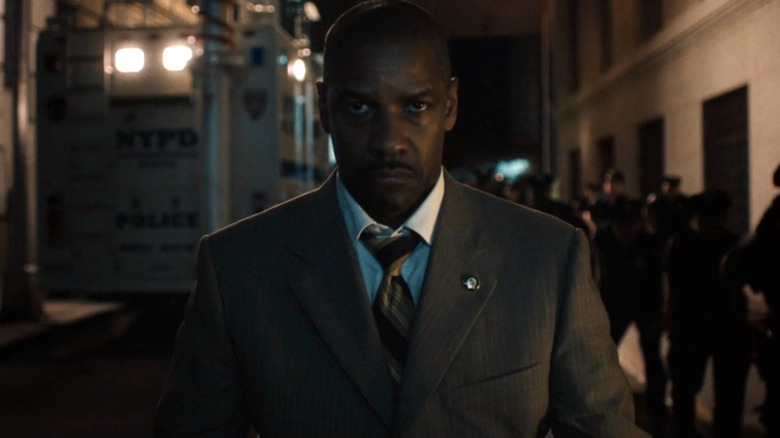 Universal Pictures
Spike Lee's fantastic heist thriller "Inside Man" holds a special place in my heart, as it was the second R-rated movie I was allowed to see at the cinema when I was 12. I distinctly remember the deliberation as to whether this one would pass muster after the seal had been broken the previous week with "V for Vendetta." Needless to say, it left an impression. Not only was I mesmerized by the heist plot enacted by Clive Owen and his gang of robbers, but it was an important part in seeing how not every movie looked or felt the same. You had the washed-out color grading of the interrogation scenes, the direct-to-camera address by Owen's character, and then there's the iconic Spike Lee shot of a character moving through space on a dolly.
Revisiting it as an adult still gives me the same adrenaline rush as it did when I first saw it over 16 years ago. This is Spike Lee working within mainstream Hollywood at the top of his game, turning what could be a run-of-the-mill "Dog Day Afternoon" riff into a great piece of genre entertainment.
Being There (1979)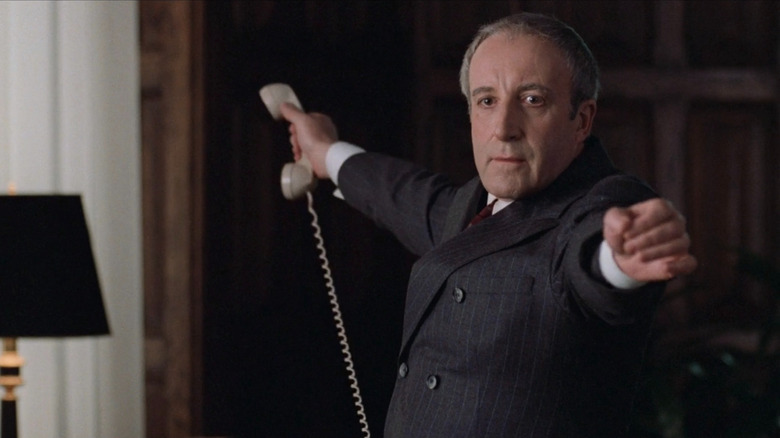 United Artists
When we think of Peter Sellers, we obviously think of his larger-than-life character work on screen, like the bumbling Inspector Clouseau of "The Pink Panther" or the titular wheelchair-bound Nazi of "Dr. Strangelove." But when Sellers puts all the bombast aside, he is still one of the most compelling screen presences of the 20th Century, and nowhere is that better captured than his Oscar-nominated turn in "Being There." Hal Ashby may not be one of the names that have lingered the most from the days of New Hollywood, but his keen eye for humanity mixed with biting social satire made for some terrific pictures such as this and "Harold and Maude."
"Being There" sees Sellers play Chance, a simple gardener who really only knows about the world through what he sees on television. When his benefactor dies, the cloistered Chance must venture out into the real world, where he is accidentally hit by the car of an old, wealthy businessman. Chance, his name misheard as "Chauncey Gardiner," enters high society and politics, where everyone thinks he is some kind of sage, brilliant man but, in actuality, is just as simple as he ever was. The film manages to be slyly funny without ever really making Chance a target for mockery, and it features one of the most beautiful endings in cinema history. This was Sellers' penultimate film before he died in 1980, and it's quite a high to go out on.
Gaslight (1944)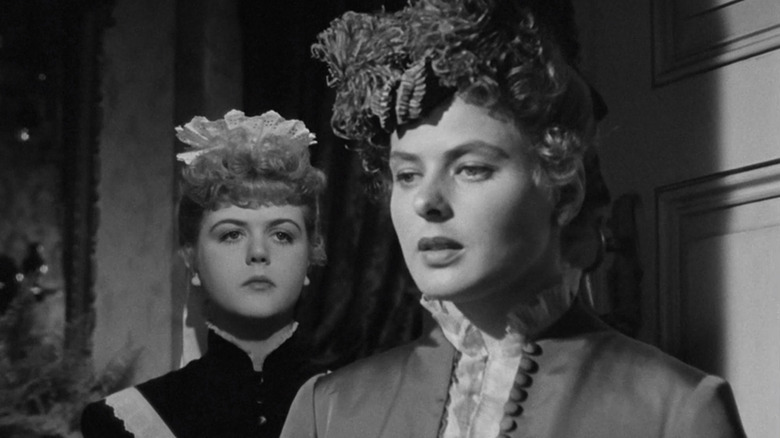 MGM
In the wake of the recent passing of Angela Lansbury, people have been revisiting some of their favorites, be it "Beauty and the Beast," "The Manchurian Candidate," of their favorite episodes of "Murder, She Wrote." Well, before it leaves HBO Max, check out the film that put Lansbury on the map. 1944's "Gaslight" was not just the late actor's first film performance, but it also earned her an Oscar nomination for Best Supporting Actress. She plays a maid who works for Charles Boyer's Gregory Anton and his new wife Paula, played by Ingrid Bergman. As the title would suggest, Gregory begins to gaslight his wife into thinking she can't leave the house and is going crazy, and Lansbury's maid certainly doesn't help the situation at all.
I want to remain light on the details of the story for y'all to discover the twists and turns for yourself, but "Gaslight" showcases some top-notch performers working at an incredibly high level in a taut, eerie thriller. Director George Cukor may be better known for his lighter, more comedic work like "The Philadelphia Story" and "My Fair Lady," but he captures the bleakness in this film just as adeptly. Don't watch it for me. Do it for Angela.
Domino (2005)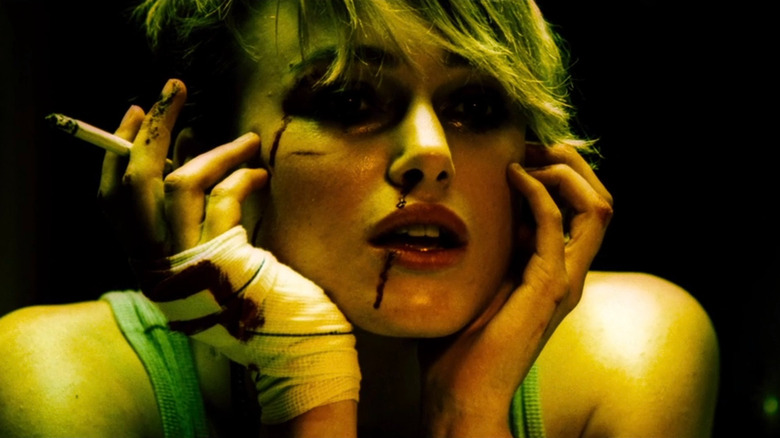 New Line Cinema
Yeah. We're going to talk about Keira Knightley some more. Tony Scott's "Domino" was absolutely ravaged by critics when it was released back in 2005, and the "Actually, this film is good" brigade has yet to make its concerted effort to get this film reappraised. Well, you know what? I am going to lead that charge because "Domino" absolutely f***ing rules! This story of real-life bounty hunter Domino Harvey, as played by Knightley, is Tony Scott at his most outrageous, most sun-drenched, most visually chaotic self, and I cannot get enough of it.
Knightley's cool intensity and willingness to try whatever compliments Scott's wild energy perfectly. Every superimposition, every frantic cut, and every hue of yellow and orange makes for a kaleidoscopic fury of cinematic mayhem. It's the movie Michael Bay wishes he could make but never could because he isn't an earnest enough filmmaker. When the credits show up and every actor is credited just by their first name, this isn't some goofy thing to do. It matches the film's hard-edged, renegade tone. I love "Domino," and I want the rest of the world to love "Domino" with me.
Everything leaving HBO Max in November 2022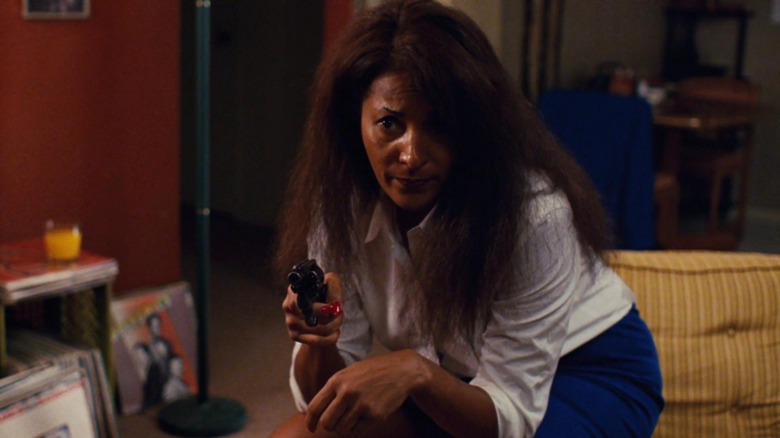 Miramax
November 2
The Hobbit: The Battle of the Five Armies, 2014
November 8
Food Wars! Shokugeki no Soma (S5) (Dubbed)
Food Wars! Shokugeki no Soma (S5) (Subtitled)
November 11
November 13
Hard Knocks: In Season: The Indianapolis Colts (HBO)
November 16
Godzilla vs. Kong, 2021 (HBO)
November 25
Ernie & Joe: Crisis Cops, 2019 (HBO)
Inside Man, 2006 (HBO)
November 27
Anna Karenina, 2012 (HBO)
November 30
42, 2013
2021 Rock & Roll Hall of Fame Induction Ceremony
21 & Over, 2013 (HBO)
All the Pretty Horses, 2000
Arsenal, 2017 (HBO)
The Aviator, 2004
The Bank Job, 2008
Being There, 1979
Black Dynamite, 2009
Breakdown, 1997 (HBO)
Bushwhacked, 1995 (HBO)
Butterfield 8, 1960
Chain Lightning, 1950
Child 44, 2015 (HBO)
The Day After Tomorrow, 2004 (HBO)
Days Of Thunder, 1990 (HBO)
Doctor Dolittle, 1967 (HBO)
Domino, 2005 (HBO)
Dr. Dolittle 3, 2006 (HBO)
Dying Young, 1991 (HBO)
Exorcist II: The Heretic, 1977
Fast Company, 1979 (HBO)
Fatal Attraction, 1987 (HBO)
Freddy vs. Jason, 2003
Freddy's Dead: The Final Nightmare, 1991
Friday the 13th, 1980
Full Metal Jacket, 1987
Gaslight, 1944
Girl Most Likely, 2012 (HBO)
Godzilla, 1998
Gypsy, 1963
The Happening, 2008 (HBO)
Hart's War, 2002 (HBO)
Hasta Que La Boda Nos Separe (aka The Wedding Unplanner), 2020 (HBO)
He's Just Not That Into You, 2009
The Hobbit: An Unexpected Journey, 2012 (HBO)
How to Survive a Plague, 2012
The Incredible Burt Wonderstone, 2013 (HBO)
It's Always Fair Weather, 1955
Ivanhoe, 1952
Jack The Giant Slayer, 2013 (HBO)
Jackie Brown, 1997 (HBO)
La Leyenda Negra, 2020 (HBO)
The Legend Of Hercules, 2014 (HBO)
Life Partners, 2014 (HBO)
Masters Of The Universe, 1987 (HBO)
Midnight Family, 2019 (HBO)
My Days Of Mercy, 2017 (HBO)
News Of The World, 2020
The Night House, 2020 (HBO)
A Nightmare on Elm Street 2: Freddy's Revenge, 1985
A Nightmare on Elm Street 3: Dream Warriors, 1987
A Nightmare on Elm Street 5: The Dream Child, 1989
A Nightmare on Elm Street, 1984
A Nightmare on Elm Street, 2010
Objective, Burma!, 1945
Out of the Past, 1947
Percy Jackson Sea Of Monsters, 2013 (HBO)
Perfect Stranger, 2007 (HBO)
Poltergeist, 1982
Promising Young Woman, 2020 (HBO)
R.I.P.D., 2013 (HBO)
Racer And The Jailbird, 2017 (HBO)
Remember Me, 2010 (HBO)
Return To House On Haunted Hill, 2007 (HBO)
Runner Runner, 2013 (HBO)
Selena, 1997
The Singing Nun, 1966
Snitch, 2013 (HBO)
A Star is Born, 1954
Sunrise at Campobello, 1960
Surrogates, 2009 (HBO)
Tim Burton's Corpse Bride, 2005
Tristan & Isolde, 2006 (HBO)
The Truman Show, 1998
The Two Jakes, 1990 (HBO)
Unfinished Song, 2012 (HBO)
Unforgiven, 1992
W., 2008 (HBO)
Waiting To Exhale, 1995 (HBO)
Wes Craven's New Nightmare, 1994
What B***h? 2020
Wicker Park, 2004 (HBO)
XXX, 2002
XXX: State of the Union, 2005
Young Guns, 1988
Young Guns II, 1990