Vinland Saga Season 2 Trailer: The Anime Series Returns To Both Netflix And Crunchyroll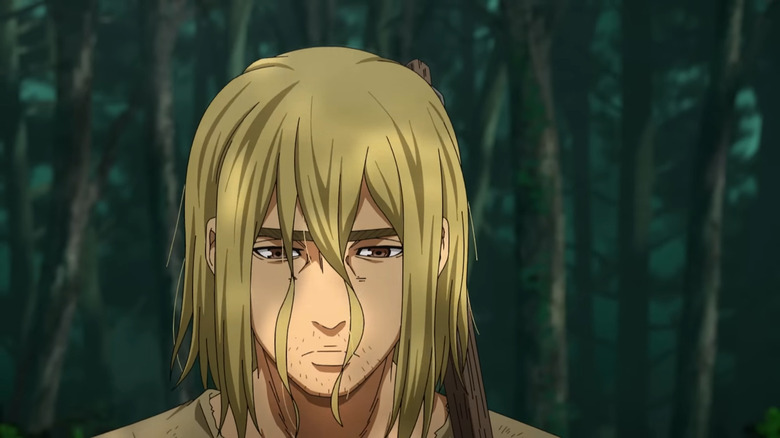 Crunchyroll
The fall 2022 anime season has been an embarrassment of riches between "Spy x Family," "My Hero Academia," the new "Gundam," "Chainsaw Man" and many more, but it is time to prepare for what comes next. That's because the winter 2023 season is around the corner and it is also packing banger after banger. The return of "Tokyo Revengers," the final, final season of "Attack of Titan," "Trigun: Stampede," and also, "Vinland Saga."
The first season of "Vinland Saga" was one of the best new anime in years, an exquisitely-animated tale of violence and revenge, an exciting story of a young Viking trying to get vengeance for the murder of his father, that evolves into a fascinating exploration of leadership, corruption, religion, and violence.
The new trailer expands on the story of the new season, called the "Farmland Arc," which is considered a rather divisive storyline that is either hated for how it slows down the action, or praised for deepening the themes and storytelling as the world gets bigger. As the trailer shows, Thorfinn is now working as a slave for a farmer in Denmark, struggling to find something to do with his life now that his goal of killing Askeladd and avenging his father died with the mercenary.
A weekly Netflix release?
What is most fascinating about the trailer isn't the footage itself, but the reveal of both a release date, and distribution. You see, it was expected that Prime Video would once again license the show, as it was arguably the biggest seasonal anime they ever premiered, and the only big reason outside of "Evangelion: 3.0+1.0 Thrice Upon a Time" for anime fans to subscribe to that platform. 
Except they are not streaming it, at least not exclusively. Instead it is Crunchyroll, the inescapable anime juggernaut/monopoly that is taking over distribution duties outside of Japan. Now, Crunchyroll getting the big new anime isn't really surprising, but what is very surprising is that they are not the exclusive home of "Vinland Saga," as Netflix is also streaming the new season "sequentially," according to the official Twitter page for the show.
Presumably, this means a weekly release, something Netflix isn't totally a stranger to, at least when it comes to anime. They have been open to releasing some shows weekly in recent times, like "Blue Period" and "Uncle From Another World," but if this gets a weekly release it may very well be the highest profile anime Netflix would release in simulcast format. For fans, this means there is no excuse not to watch one of the best anime shows around. 
"Vinland Saga" premieres January 9, 2023.