Ben Stiller Relied On Some Family Ties To Cast Christopher Walken In Severance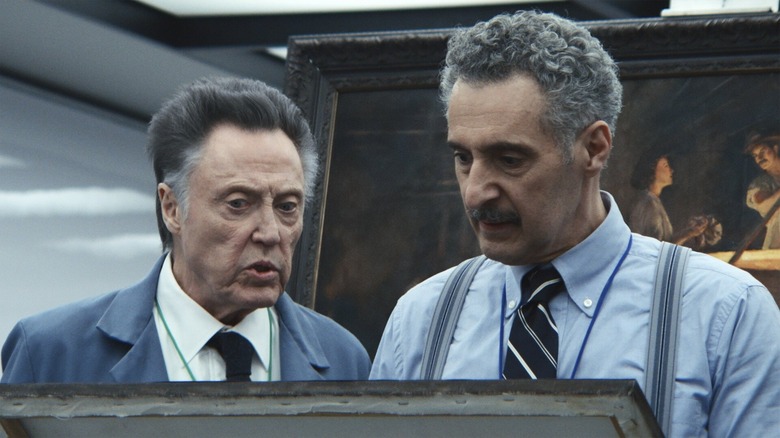 Apple TV+
Writing this, I realize this story might be quite divisive. Those who dislike the unfair, nepotistic hiring practices that plague Hollywood may not be so happy to read this. For fans of nepotism, buckle up, you're in for a fun ride!
"Severance" proved itself to be one of the must-watch shows of 2022. A fantastic blend of tense, thrilling drama and sharp humor, the show with many episodes directed by Ben Stiller showed that Stiller was capable of much more than his usual goofy comedy. The show also featured a fantastic ensemble cast, including Adam Scott, Patricia Arquette, John Turturro, and even legendary actor Christopher Walken. But how did they get an actor as huge as Walken to agree to a main cast role on a TV show?
Well, I hate to break this news to some of you nepotism haters, but it turns out Ben Stiller's father was actually quite famous. His father, Jerry Stiller, was a prolific comedian in his own right, maybe best known for his roles on "Seinfeld" and "King of Queens." As a celebrity himself, the elder Stiller was friends with Walken since young Ben was a teenager.
In an interview with Vanity Fair, Walken revealed that it was this long-standing connection with Stiller's family that helped influence his decision to join the cast of "Severance."
Prior relationships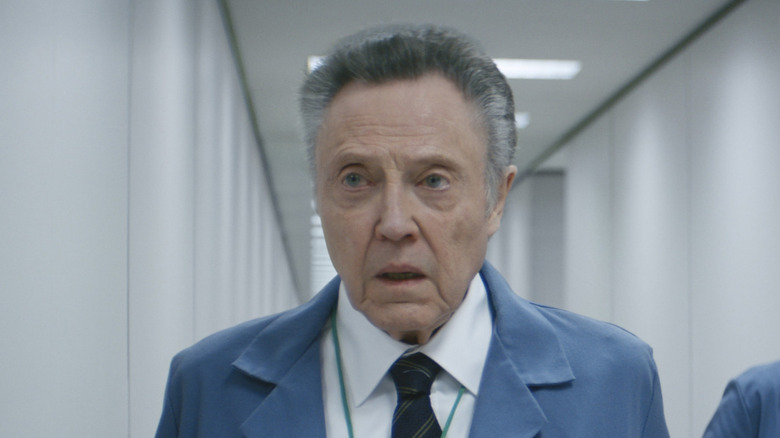 Apple TV+
In the Vanity Fair piece, Walken addresses how his prior relationship with the Stillers helped him decide to join the Apple TV+ series in a quote that is very easy to read in your head with the Christopher Walken voice. "Since he was a young boy. I was friends with his father and mother. I worked with him in a play when, I think, he was a teenager. And I made a rather good movie with him called 'Envy.'"
And so the ugly truth is revealed. Walken didn't accept the role purely because the script was strong during his first ever encounter with a complete unknown named "Ben Stilter" (or something like that). Stiller utilized his and his family's long-held Hollywood ties to secure the prolific actor's participation in his project. Nepotism dislikers everywhere will weep. Nepotism fans will continue high fiving, as they often do.
Despite his presence on the show's nepotistic origins, Walken puts in a fantastic performance. He brings his unusual combination of gravitas and seemingly random emphasizing of words to the part with striking and often hilarious results. According to his co-star and good friend John Turturro in an IndieWire interview, Walken was a dream to work with.
"Sometimes Chris would make me laugh and you can ruin a take that way. But I always think if you're laughing and having a good time, that means at least you're open. You're not trying to control the scene in any way, and you can discover good things that way."
With "Severance" now renewed for a second season, we can all look forward to more thrilling drama and Christopher Walken line-reads, even if your knowledge of Ben Stiller's hiring practices makes you want to vomit.