Kevin Kline Knows Exactly Where He'd Be If Acting Hadn't Worked Out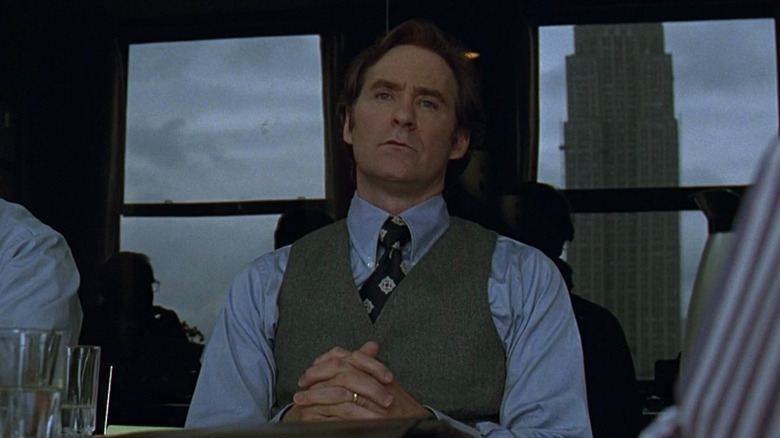 Fox Searchlight Pictures
The first class – or group, as they're called – from the Juilliard School was filled with some really tremendous actors: Broadway legend Patti LuPone, "M*A*S*H" star and Disney voice-acting luminary David Ogden Stiers, and character actor extraordinaire Stephen McKinley Henderson among them. Also in that historic group was Academy Award and three-time Tony Award winner Kevin Kline. Even with his accolades, I strongly feel that we take for granted what a tremendous talent Kline has been on screen for 40 years and on stage even longer. He is the consummate character actor in the body of a dashing leading man that can use his classical training to play everything from the most upsetting dramas to the silliest comedies. Shakespearean classics, Gilbert and Sullivan musical comedy, Ang Lee family tragedy ... there isn't a thing Kevin Kline can't do.
He seems like a natural-born actor, but deciding that acting was to be his chosen profession came a bit late for Kline, relatively speaking. It was not until doing some plays in college at Indiana University that Kevin Kline changed his major to acting. That is not to say he originally wanted a life outside of the arts. Far from it. No, Kevin Kline's original passion was music, and he began his time at Indiana University studying music, specifically composing, conducting, and piano. And if he didn't become the incredibly successful actor that he became, piano would have been his life.
Tinkling the ivories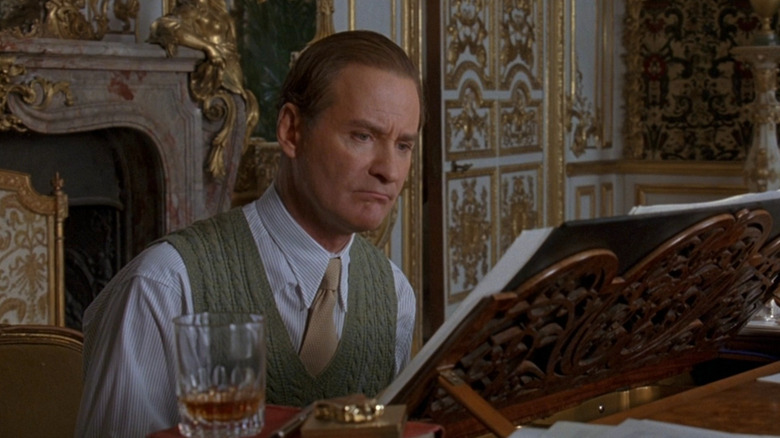 MGM
Even if you find something that you love a tad later in your life, that first love never really leaves you. This is particularly true in the arts, as creative expression of one's own emotions and thoughts is central to all of them. Music and acting are two entirely different disciplines and each require immense amounts of dedication, but what's at the core of both of these art forms is the same. So, when Kevin Kline sat down with Interview Magazine in 2017, he answered the question many actors get about what they would be doing if acting had not panned out as a profession:
"Playing piano somewhere. Some new music that hasn't been discovered yet. Maybe if things weren't too bad I'd be in a cocktail lounge playing cocktail music ... [In] Muncie, Indiana. As nowhere as you could get."
Luckily, Kevin Kline has been able to use his musical abilities to work in his performances sometimes. This isn't just true when he performs in Broadway musicals like "On the Twentieth Century," for which he won his first Tony Award back in 1978, but he occasionally gets to tinkle those ivories on film as well with films such as "Consenting Adults" and "De-Lovely," playing a composer in both.
It's nice to know that he could be content being completely out of the spotlight, performing music for a small town. Through his work, we can see he clearly relishes the reaction of a crowd, and whether it's a 1,000-seat Broadway theatre or an Indiana piano bar, that's fine by him.