Francis Ford Coppola Thinks Perfectionism Poisoned Keanu Reeves' Dracula Performance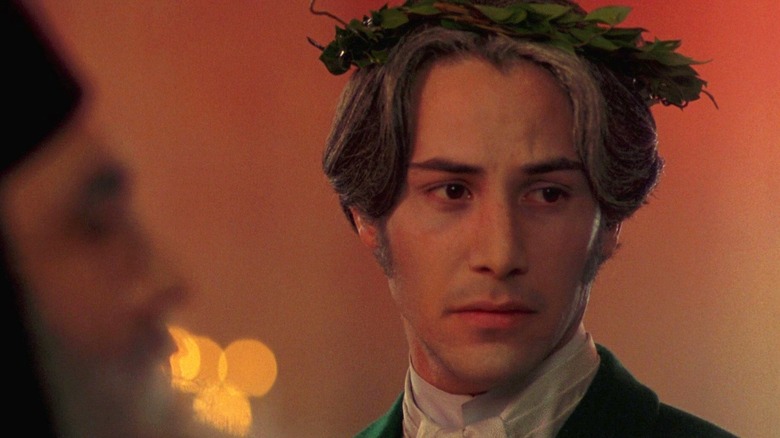 Sony/Columbia Pictures
This year marks the 30th anniversary of Francis Ford Coppola's "Bram Stoker's Dracula." It's an exquisite tale of love, horror, and tragedy full of eroticism that does the original novel justice. Nothing has managed to get as close to the novel in spirit and storyline, and it is a favorite among many horror and non-horror fans for this reason (among many others). With that said, one of the performances that hasn't stood the test of time comes from Keanu Reeves.
His performance wasn't well received back in 1992 when the film was released, and unfortunately, it's not one of those performances that can be rehabilitated with time. In "Bram Stoker's Dracula," Reeves portrays Jonathan Harker, a solicitor who travels to Transylvania after his colleague, R.M. Renfield, goes insane. This has left an opportunity for Harker to take over Renfield's old clients, namely Count Dracula.
While Harker is there to finalize business dealings with the Count over various properties in London, the Count has other plans upon discovering Harker's photograph of his fiancé, Mina Murray. Believing Mina to be the reincarnation of his deceased lover, Elisabeta, the Count sacrifices Harker to his three vampiric brides while making his way to London. Eventually, Harker escapes and is drawn back into the fight against Count Dracula to save Mina's soul.
Looking back on Reeves' performance as Jonathan Harker, Coppola had his own opinions as to why the performance audiences saw onscreen didn't go how Reeves had hoped.
Perfectionism kills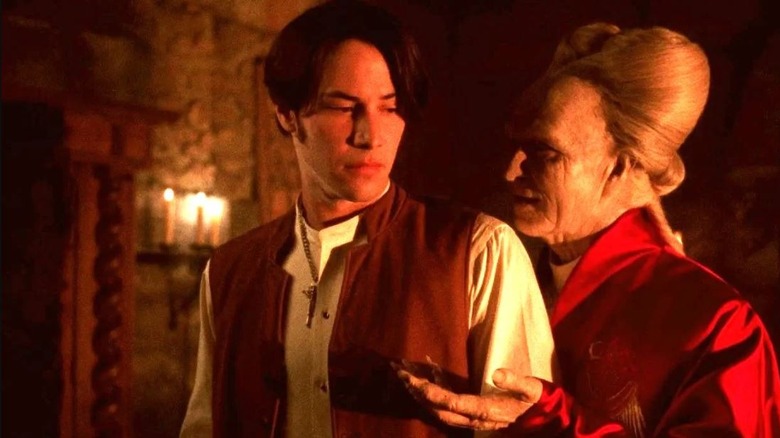 Sony/Columbia Pictures
When perfectionism works, it really works. But oftentimes, it sabotages more than it helps. This appears to be the case, according to Coppola, when it came down to how Reeves performed in "Bram Stoker's Dracula." When asked by Entertainment Weekly if he felt responsible for how openly criticized Reeves' performance was, Coppola viewed it objectively:
"It was tough for him to affect an English accent. He tried so hard. That was the problem – he wanted to do it perfectly, and it came off as stilted. I tried to get him to relax with it and not do it so fastidiously. So maybe I wasn't as critical of him, but that's because I like him, personally, so much. To this day, he's a prince in my eyes."
The soft spot Coppola had for the young actor as well as Reeves' perfectionism may be to blame here, but there are also other factors. Years after the release of the film, Reeves admitted that he was thoroughly exhausted from back-to-back shoots before he took on the role of Jonathan Harker. By the time he got to working on "Bram Stoker's Dracula," he just didn't have anything more to give.
Throw in the fact that he had to compete onscreen with Gary Oldman's and Sir Anthony Hopkins' more theatrical, high-energy performances, it seemed he was doomed from the very start. Much like Jonathan Harker was when Count Dracula spotted the picture of Mina Murray. A fitting, yet sad twist of fate.