Sylvester Stallone Is Fighting For The Rights To The Rocky Franchise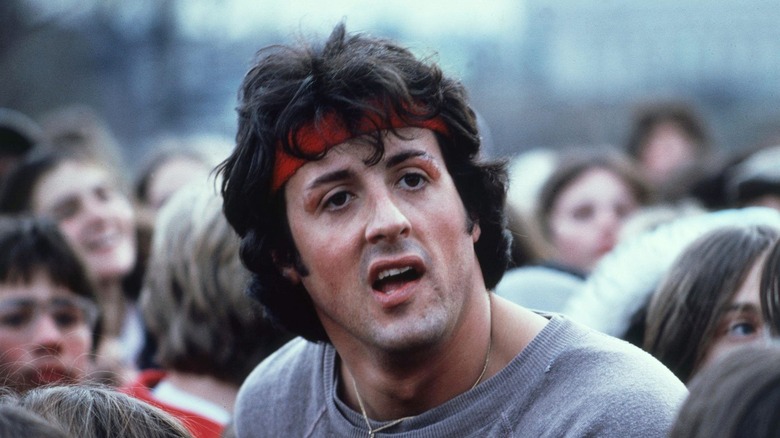 United Artists
There are no "Rocky" movies without Sylvester Stallone. It seems almost stupid to say, since he's the star of the films. He is Rocky. But Stallone also wrote the films himself, creating everything that made the movie great, and he hustled throughout Hollywood trying to get his script made in the way he wanted. Stallone's talent and sheer willpower helped the franchise come into being, so one can understand if he's very emotionally attached to his films.
You might assume that, if Stallone has been so directly involved in the whole process of making the "Rocky" films, from inception to filming, he would see a large percentage of the money made from the movies. That, unfortunately for the actor, is apparently not the case.
According to a recent piece by Variety, Stallone was paid about $75,000 for the initial script for "Rocky," and would go on to make $2.5 million total after the film's release. The rights to the film, however, are held by producer Irwin Winkler.
According to a Deadline piece, in a now-deleted Instagram post in 2022, Stallone called out Winkler, making an impassioned plea for the rights of his films, accompanied by a less-than-flattering caricature of the producer. "After IRWIN controlling ROCKY for over 47 years, and now CREED, I really would like have at least a little WHAT's LEFT of my RIGHTS back, before passing it on to ONLY YOUR CHILDREN – I believe that would be a FAIR gesture from this 93-year old gentleman," wrote the 76-year-old star.
A super producer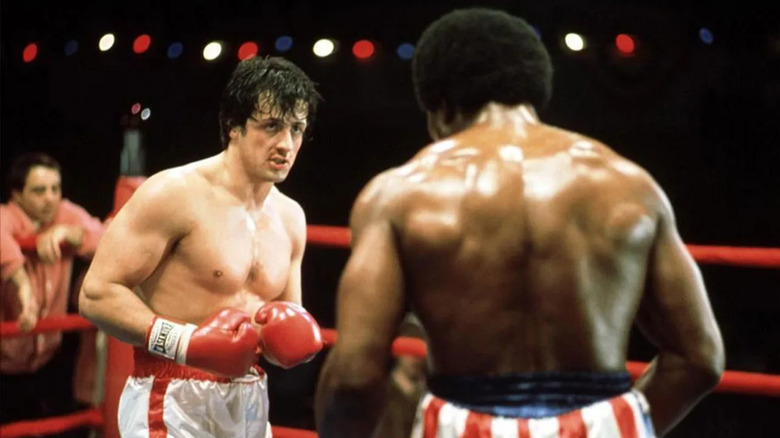 United Artists
Irwin Winkler, one of the founders of production company Winker-Chartoff Productions, is an extremely prolific producer, putting out 57 feature films over the course of his long career. He is best known for both the "Rocky" films and his work with Martin Scorsese, producing films like "Goodfellas" and "The Irishman."
Winkler has long been unafraid to dispute some of Stallone's claims. Stallone loves telling the story of how he went from studio to studio pitching "Rocky," but Winkler claims in a Yahoo Entertainment interview that they were the only studio "Rocky" had been pitched to. The producer said:
"He didn't pitch to any other studios. He came in to have a casting meeting with us, and said 'by the way, I'm also a writer'. I was curious, as he didn't seem like a writer from the conversation we'd had, so I said, 'send me a script', which he did. We didn't like the script, but we liked his writing, so we called him and he said, 'let me come in and pitch Rocky,' which we loved."
Winkler has a lot of love for the "Rocky" franchise, despite him not being much of a boxing fan. It makes sense, as it's one of the films that's gotten him not only money but entertainment accolades, including a Best Picture win at the Oscars. Winkler deserves credit for giving so much creative control to a complete unknown at the time, in Stallone, but one can also question whether he conned Stallone out of money he could have potentially later made.
Ruffling the feathers of the golden goose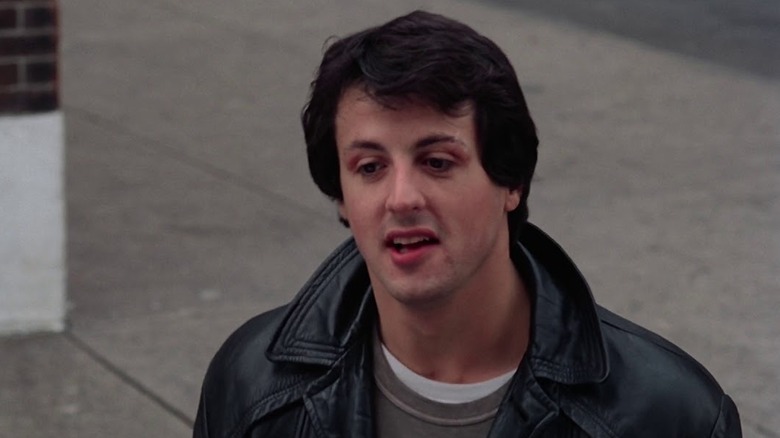 United Artists
According to Stallone, in the Variety interview, he's been asking about the rights to his films for a long time.
"I mentioned it a few times because after 'Rocky II' came out and made a ton of money, and then 'Rocky III' hit and made more than all of them, I said I'd like to have some ownership, since I invented it. And that never happened. So I have zero ownership of 'Rocky.'"
Stallone was afraid to "ruffle the feathers of the golden goose," referring to the studio, who he believes had all the power. His not owning the rights leaves Stallone with a bad taste in his mouth to this day. He added:
"I was very angry. I was furious... I love the system — don't get me wrong. My kids and their kids, they're taken care of because of the system. But there are dark little segues and people that have put it to ya. They say the definition of Hollywood is someone who stabs you in the chest. They don't even hide it."
Despite the apparent conflict between the two, Stallone is still working on the next "Rocky" movie with Winkler's production company, as well as discussing making a prequel television series, likely on a streaming platform.
Ultimately, this is a conflict of two millionaires fighting over a few extra millions of dollars, so it may be hard for one to feel particularly invested. But by all rights, the "Rocky" franchise exists because of Stallone, so if anyone should be getting their pockets lined by it, it should be him.