Jujutsu Kaisen 0's Director Took An Immersive Approach Understanding Its Characters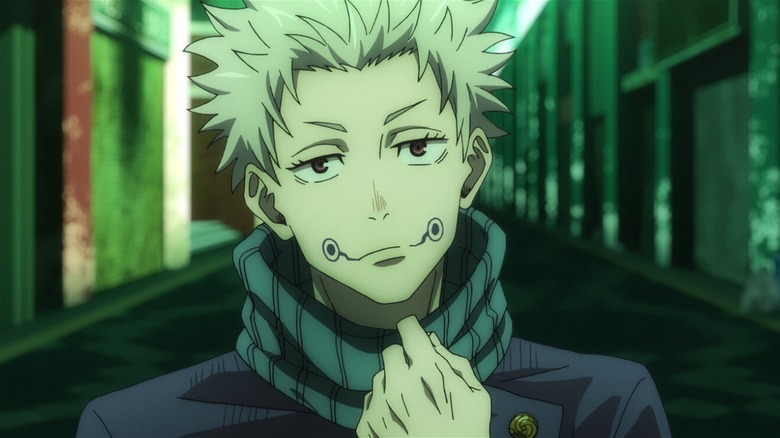 Crunchyroll
Sunghoo Park, who directed season 1 of the smash-hit anime series "Jujutsu Kaisen," has also helmed "Jujutsu Kaisen 0," which acts as a prequel film to the series. Translating Gege Akutami's beloved manga series to a frenetic anime came with its own set of challenges, but creating a prequel that expanded the world of "Jujutsu Kaisen" was daunting for Park. In order to take a comprehensive approach, the director decided to zero in on the many characters that feature in "Jujutsu Kaisen 0," both new and familiar. This resulted in a crew of emotionally resonant characters whom audiences could genuinely connect with.
Speaking to Crunchyroll, Park explained that the best thing he learned from the reactions of "Jujutsu Kaisen" fans was that there was massive interest in a wide range of characters. Taking this lesson, Park applied it to "Jujutsu Kaisen 0," and crafted character arcs in a seamless, meaningful way. Park said:
"When producing the theatr[ical] version, I was determined to get emotionally involved with the various characters. In particular, in the scene between Gojo and Geto at the end of the story, I tried to imagine what Gojo would do, and I actually acted out the scene myself...These were the challenges I took on for the theatre version and what I tried to do in order to create a better piece of work."
Park's efforts certainly paid off, as "Jujutsu Kaisen 0" did extremely well at the Japanese box office, and the international numbers are expected to increase, now that the film is available for streaming in the U.S.
Every character matters in Jujutsu Kaisen 0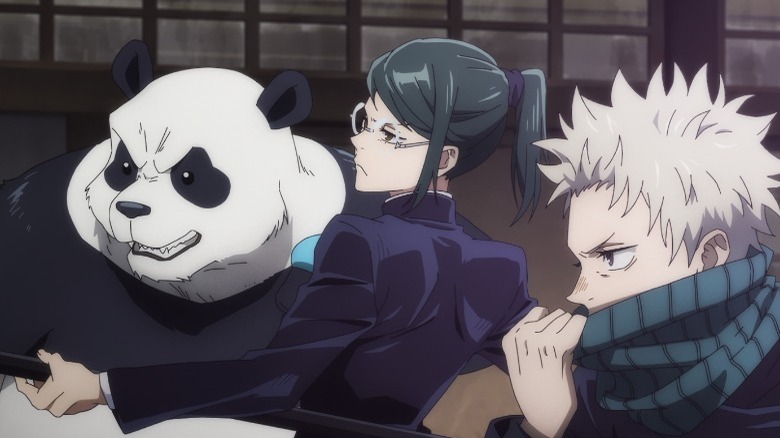 Crunchyroll
"Jujutsu Kaisen 0" is a prequel story that takes place a few years before the events of the "Jujutsu Kaisen" series. The film follows Yuta Okkotsu, a kid who has the Cursed Spirit of his childhood friend attached to him and is enrolled in Jujutsu High by Gojo Satoru. Although Yuta and his friend-turned-curse, Rika, are new characters, Yuta has been mentioned several times in the series. Moreover, the prequel also features beloved characters like Maki, Panda, and Inumaki, who are well-known jujutsu sorcerers with detailed backstories of their own.
While "Jujutsu Kaisen 0" focuses on Yuta and his efforts to break the curse that haunts him, other characters are fleshed out pretty well, which makes it easier for those new to the franchise to connect with the story. For instance, the other students at Jujutsu High are allowed to shine in relation to their bond with Yuta, and adult characters like Geto and Gojo untangle their motivations as the film progresses.
In the Crunchyroll interview linked above, Park says that "the power of anime" lies in the fact that fans get genuinely invested in many characters at once. This is true, as the prequel only offers a glimpse of Nanami, Todo, and known jujutsu sorcerers (who are not directly involved with the central plot), but their appearance adds great depth to an already-stellar story. The same can be said about the Gojo and Geto scenes that Park mentions above. The scenes not only inform the complex dynamic between the two men but also answer key questions about the franchise.
Park's character-driven approach definitely works in favor of the film, and you definitely should check it out in case you haven't already!
"Jujutsu Kaisen 0" is currently available for streaming on Crunchyroll.