How Kristen Johnston Used 3rd Rock From The Sun To Break The Rules Of Sitcom Women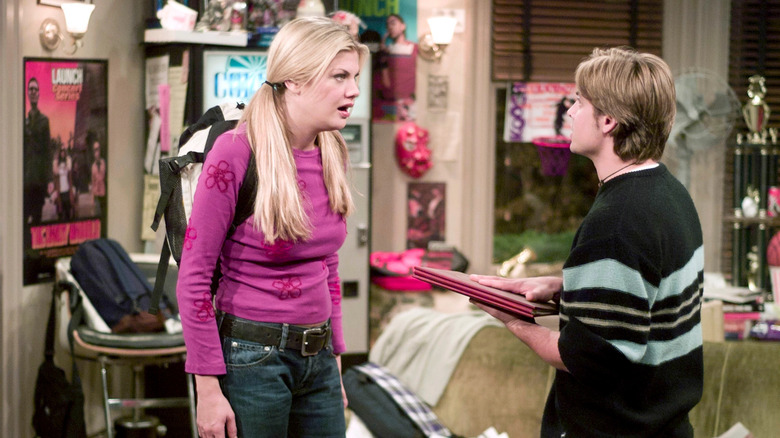 NBC
Since the late 1940s, the television sitcom has been an implicit delivery system of social instruction. These shows helped set social norms and create stereotypes like the bumbling dad and the dutiful, ever-forgiving wife. Sitcoms are designed to make us feel better and forget our problems while laughing at other people for a bit. All the while, they're creating social mores and codes in society, like silent computer programs running in the background of our lives.
Newsweek pointed out the impact TV had on an entire generation during the golden era of network television. The shows viewed by millions shaped things like fashion trends ("They all had suits") and more importantly, our perception of the world around us ("Nearly all the people were white").
However, in the right hands, sitcoms can be a force for good. Norman Lear got us talking about the impact of bigotry with "All in the Family." Marcy Carsey and Tom Werner introduced America to an upper-class African American family on "The Cosby Show." ABC's "Roseanne" went against the grain with a realistic look at the struggles of a working-class family.
When "3rd Rock from the Sun" came along in 1996, it was an opportunity to examine humanity from a cosmic, existential viewpoint. For actor Kristen Johnston, it was a chance to use television against itself, challenging the stereotypes of sitcom women that came before her.
An alien showed us how to be a woman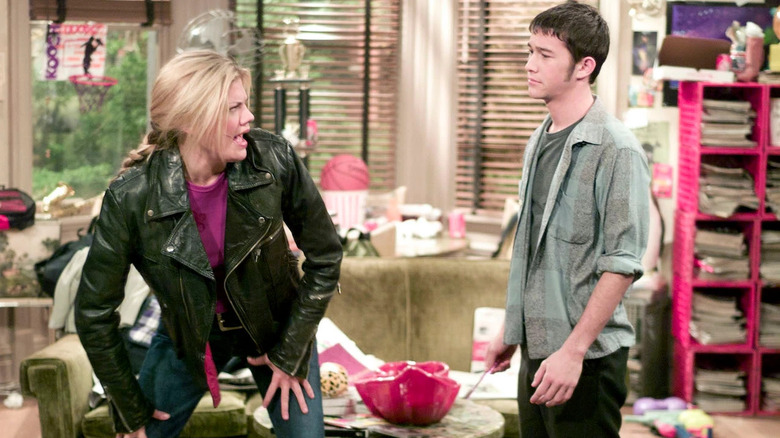 NBC
For six seasons, John Lithgow led an ensemble cast on "3rd Rock from the Sun" with the premise of aliens pretending to be humans to observe and report our behavior to their home planet. "The show provided a solid platform to explore important issues such as narcissism, racism, addiction, educational challenges, and the role family dynamics play in relationships," Milla Henson wrote for Showbiz Cheatsheet.
One of the observational comedy bits for the show was placing the alien's masculine head of security and second-in-command in the body of a woman, Sally Solomon. Kristen Johnston, who played Sally, saw the show as an opportunity to break down stereotypes that had been reinforced in television for decades. Audiences watched Sally struggle to learn society's strange feminine expectations. She was gorgeous yet gangly, towering over her male counterparts. It equaled plenty of awkward moments that some might consider "unladylike," at least by television standards.
During a reunion panel in 2021, Johnston revealed that she had help with televising the revolution. Johnston said:
"Well I basically am a drag queen anyway, so that's kind of how I played her. It was really a collaborative effort. Obviously, the writers — Bonnie [Turner] especially, and Christine Zander — really loved writing for her. I think they all did. They loved writing for all of us, but I think there was something about writing this particular woman."
Johnston and the writers were taking advantage of a built-in mechanism in the sitcom format. Comedy becomes social discourse, allowing audiences to comfortably digest controversial topics. The show used the alien nature of its characters to challenge social stereotypes, oftentimes through Sally.
Johnston says she felt a calling to play the role, and her reasons were surprisingly personal.
'I seriously have to play this, or I'll f***ing kill you for real'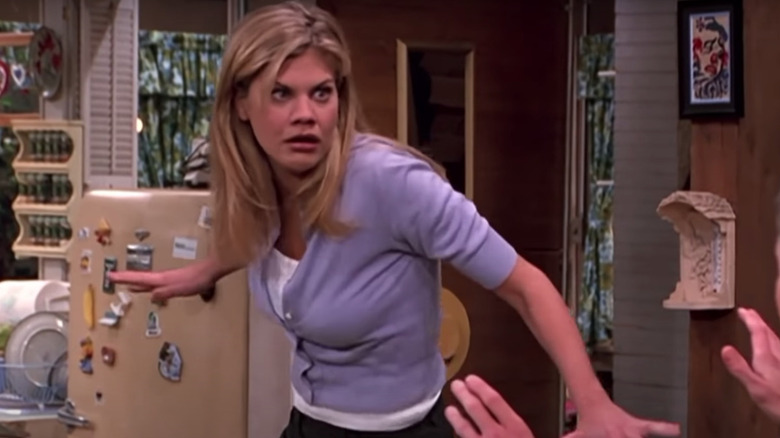 In 1996, Johnston was relatively unknown. She only had a few random television appearances and B-movie credits to her name. When it came to landing the role in "3rd Rock from the Sun," Johnston says that persistence was the key. She said:
"Honestly, I'd never read a script like that. I was just like, 'No one else can play this. I have to do it.' And I had to go back like, eight times to keep telling them, 'I seriously have to play this, or I'll f***ing kill you for real.' So that was how that worked out."
Perhaps Johnston was drawn to the role because she never felt fully comfortable in her own skin. In an interview with The Advocate, the actress revealed that she was already six feet tall at age 11 and wore orthopedic shoes. It led to a lot of bullying and a painful childhood. "I think I've always been a freak," Johnston said.
The experience might have made her the perfect person to understand the nuances of the Sally Solomon character, and critics agreed. Johnston won two Emmys for Best Supporting Actress in a Comedy Series during the show's six-year run. But perhaps even more impressive, she challenged archaic stereotypes and helped redefine what it meant to be a woman in the late 1990s, with all the grace and eloquence of, well, an alien.