Tom Hanks Has Mixed Feelings About The Idea Of Joining The MCU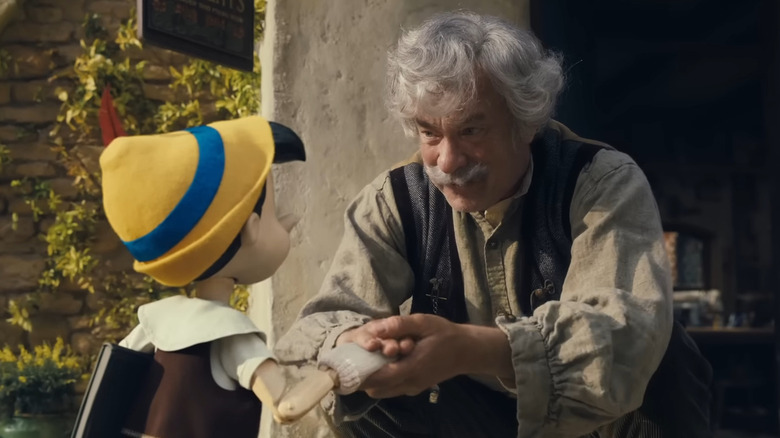 Disney
It seems like everyone and their mom has joined the Marvel Cinematic Universe. There are Academy Award-nominees and winners alike in the casts of the film and TV series like William Hurt, Natalie Portman, Sir Anthony Hopkins, Cate Blanchett, Robert Redford, Tilda Swinton, Rachel Weisz, Angelina Jolie, F. Murray Abraham, Christian Bale, Charlize Theron ... the list goes on and on.
One major actor who hasn't yet joined the ranks of the MCU is Tom Hanks. Considering his connection to Disney's catalog with things like the "Toy Story" films, "Saving Mr. Banks," and his most recent offering, "Pinocchio," that's sort of odd. Hanks was asked about whether or not he's been asked to join the superhero universe on Josh Horowitz's show "Happy Sad Confused" recently, where he gave his view of what that universe compares to in terms of film history and whether or not he likes it. 
Horowitz asked Hanks why he hadn't done an MCU film yet and assumed he'd been asked. Hanks said he hadn't. "No, I don't know, not to my knowledge," he said, adding "boy, talk about coin of the realm," in reference to Marvel movies. Would he do one? Well, that's a little more complicated. 
Superheroes and Westerns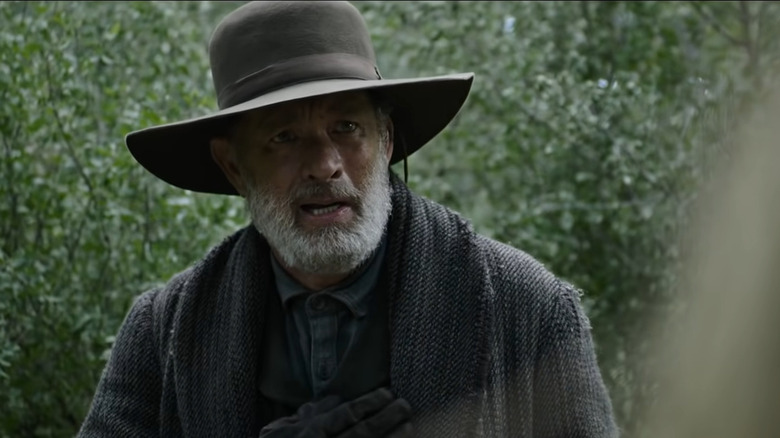 Universal Pictures
Hanks wanted to "unpack" the idea of a dominant genre. He asked if there was an era of film with a specific type of movie that "dominated the marketplace" and mentioned Westerns in the 1950s. To be fair, it's not quite the same thing. I'd say that one could compare the superhero genre as a whole to the Western genre, but the connectivity of the MCU is sort of what defines it. Almost every plot relies on past stories and sets up future ones. Still, you can see what he's saying. Hanks explained:
"In order to get into kind of like a universe or something — let's take John Ford's Westerns, right? You can maybe say that is the John Ford Universe of Westerns. It's not that different, perhaps, than you know, the Marvel Universe of motion pictures. If it's a bodacious John Ford Western, would you do it?"
Of course, he didn't say he would or wouldn't. He continued, painting a picture of the potential of such an era specifically drawing comparisons to Westerns at the height of their popularity and John Ford in his prime. "You're going to take me back, we're gonna be in Monument Valley," he said, "[...] and that's what we're going to do? You might do that because you might end up in ['The Searchers'] or you could end up in 'She Wore A Yellow Ribbon,' there's all sorts of things you could end up in." 
Hanks suggests that you just never know what you're going to get (pun partially intended). You could sign up for one thing and wind up with a cinematic masterpiece on your hands, a classic that stands the test of time. Of course, the opposite is also potentially true. 
'They're all quite good'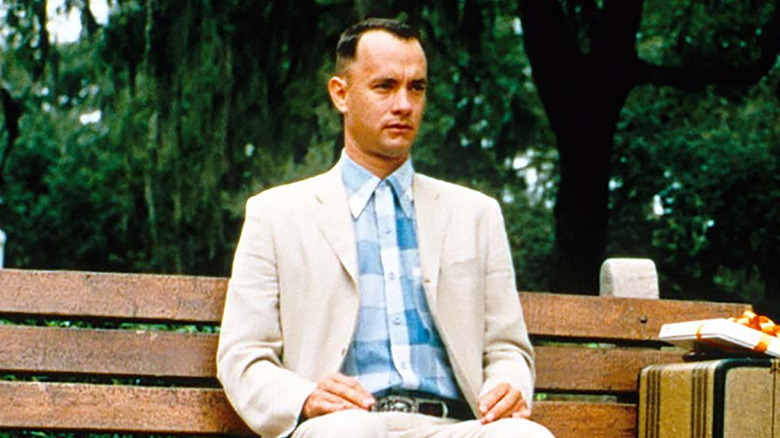 Paramount Pictures
Hanks did praise some of the performances in the MCU and seemed to enjoy them, but it doesn't sound like he's got a burning desire to slide into a superhero suit in Phase 5. "The ones I've seen," he explained, "I've never come away from it without thinking there's a couple of great performances in there, man. Those people really gave their all. [...] And then after that ... did they examine the theme that I wanted them to be seeing? And I think, I can tell you all of them are quite good, Josh, they're all quite good."
It's not a no, exactly, but it's also not a yes. Maybe if the right role comes along? Just throwing this out there, but a Tom Hanks Mephisto would be really fun. You'd never see the evil coming. Hey, a girl can dream.