How To Blow Up A Pipeline Review: A Startling And White Knuckle-Inducing Visual Manifesto [TIFF]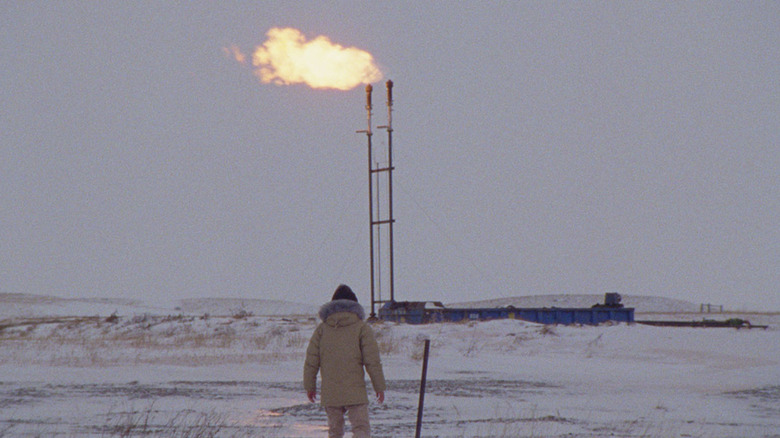 Spacemaker
What is proper activism, actually? Is it organizing in the streets? Sharing an infographic on Instagram? Boycotting certain brands with unsavory political leanings? The answer to this question is one that is still being debated to this day, and it will likely never have a clear answer due to the broadness of activism as a term. Activism can be both hyper-local and hyper-broad, and thus, the actions needed to combat certain causes need to vary by their grander importance.
In the case of climate change, Daniel Goldhaber's "How To Blow Up a Pipeline" argues that the time for peaceful demonstrations and quiet gestures has long passed. Based on the non-fiction book by Andreas Malm, the film centers around a diverse group of climate activists as they do exactly what the title suggests — blow up a West Texas pipeline in order to disrupt the oil trade right before Christmas. While the premise alone will likely cause people to already proclaim it "the most important movie of the year," it shouldn't be boxed in by that alone. Thanks to its incredibly strong ensemble and relentlessly tense pacing, "Pipeline" could arguably be a dark horse contender for one of the best films of 2022 so far.
Far from a solitary mission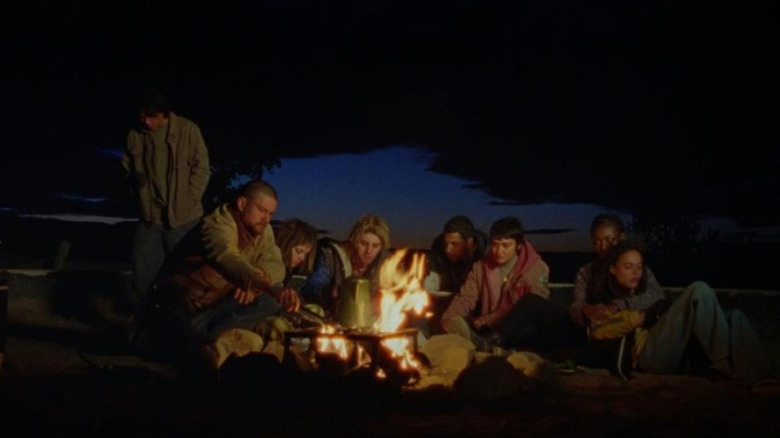 Spacemaker
When you're working with an ensemble cast, it can be difficult to give each character their own compelling and nuanced story. However, thanks to the collaborative writing process the film touts (Goldhaber co-wrote the film with star Ariela Barer and scholar Jordan Sjol), everyone at the center of the film feels deeply authentic.
While definitely an ensemble film, "Pipeline" has a particular center around two childhood best friends: Xochitl (Barer), who lost her mother in a freak heat wave, and Theo (Sasha Lane), who was recently diagnosed with a rare and rapidly-advancing form of leukemia. The two grew up together in Long Beach, California, right next to a massive oil plant, and in order to heal their pain, they concocted an ambitious plan to blow up an oil pipeline in order to grind the American oil trade to a halt. Joining them are videographer Shawn (Marcus Scribner), Theo's girlfriend Alisha (Jayme Lawson), amateur bomb maker Michael (Forrest Goodluck), delinquents Rowan (Kristine Froseth) and Logan (Lukas Gage), and Texas everyman Dwayne (Jake Weary).
None of these characters are true heroes in the film; rather, they are just regular human beings bound together by a common threat. They have dreams, emotions, and secrets that fuel their desires for a better world. Along with the nuanced writing, everyone in the ensemble brings their A-game to the screen. It is their emotions and passionate deliveries that make you want to see these crazy kids succeed.
Infectious intensity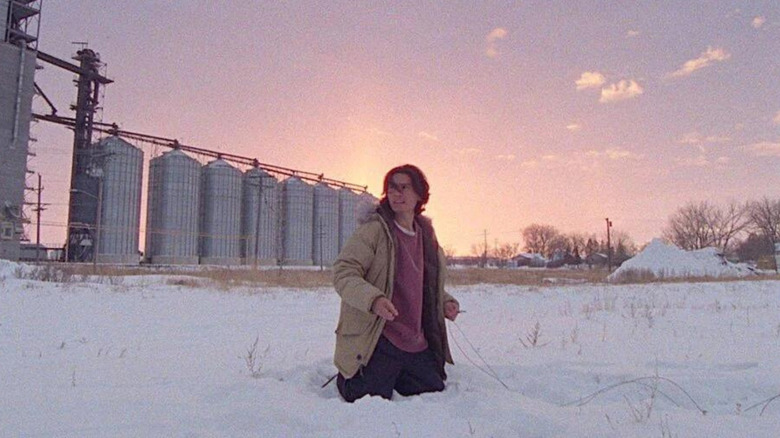 Spacemaker
There is likely no other film playing at TIFF that is as intense and anxiety-inducing as "Pipeline," and I don't say that lightly. As soon as we see Xochitl slash the tires of an oil plant worker's car, we are thrown headfirst into the chaos of the bombing's beginnings, where everyone does their part to arrive as quickly as possible in Texas. The frantic pacing of the opening sequence never lets up, even when we see the group just sit around and talk to each other. That tension about what is about to happen refuses to let up. Think of it like an environmental version of the tension built throughout "Uncut Gems," with a significant lack of basketball and without characters always yelling over each other.
While this tension creates a unique sense of anxiety, it also makes you feel excited about the inevitable anarchy that will happen. We hope that you know that climate change is real and that corporations all over the world are actively contributing to the Earth getting hotter and more volatile. While the dangers reiterated throughout "Pipeline" aren't new, there is a bit of catharsis to be had in watching people do the impossible to help send a deeply important message.
An absolute must-watch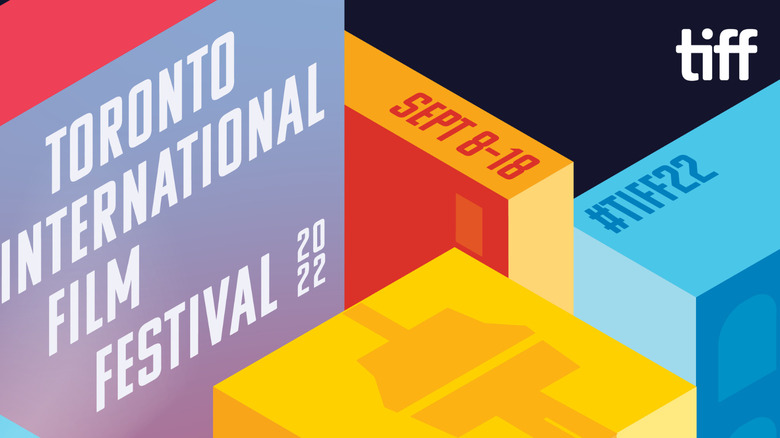 Toronto International Film Festival
"How To Blow Up a Pipeline" doesn't have any solid distribution plans right now, but it would be a crying shame if it didn't come out as soon as possible. Even with its incredibly timely yet evergreen message, it can't be understated that it is an incredible ensemble piece with heart and soul. While a script written by more than two people is often seen as a red flag, the writing collaboration between Goldhaber, Barer, and Sjol absolutely shines in ensuring that the story is as complete and realistic as possible.
Admittedly, writing this review was a bit complicated. As I wrote, I kept asking myself, "How can I safely convey some of these messages?" After all, talking about the subject matter is a real slippery slope. However, what can't be talked around is how necessary it is that movies like "How To Blow Up a Pipeline," those with an uncompromising stance on important causes, continue to be made. Art has always been linked to activism, and we hope that this film continues that tradition.
/Film rating: 9 out of 10