Director Graham Foy's The Maiden Crosses The Border Between Life And Afterlife [TIFF Interview]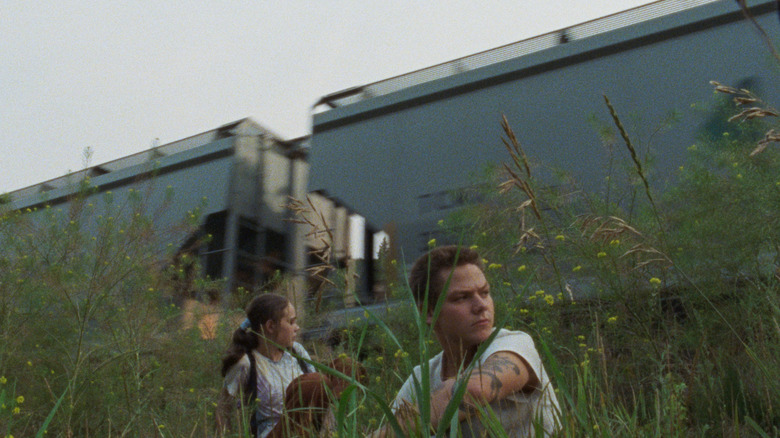 MDFF
Part airy and eerie small town mystery, part woodland folk tale, part elegy to the random violence of youth, Graham Foy's astonishing feature debut "The Maiden" made its North American premiere this week at TIFF after winning the prestigious Giornate degli Autori Cinema of the Future award in Venice. The film lopes its way through the broken and beautiful landscapes of Alberta, the Canadian province dotted by crumbling factories, constantly running trains, and vast expanses of flora-rich fields. The shifting narrative starts with Kyle (Jackson Sluiter), a tatted-up rebel youth before shifting to Colton (Marcel T Jiménez), his sullen, spiritual friend, and finally landing on Whitney (Hayley Ness), a lost girl whose last days the audience is transported into via her diary.
The tranquil and spontaneous naturalism of "The Maiden" — particularly in Foy's use of natural light and ambivalence toward plot-driven storytelling — recalls the likes of Andrea Arnold or Ken Loach. But as the film builds toward its haunting conclusion, at once startling and reassuring, Foy loosens the stitching, allowing brief bursts of quirk and surrealism to flare through. I sat down with Foy ahead of the premiere of "The Maiden" to discuss shooting so many exteriors, loving and hating where you're from, and letting his young cast's personalities reshape the film.
'Sometimes we'd just sit there and crack beers'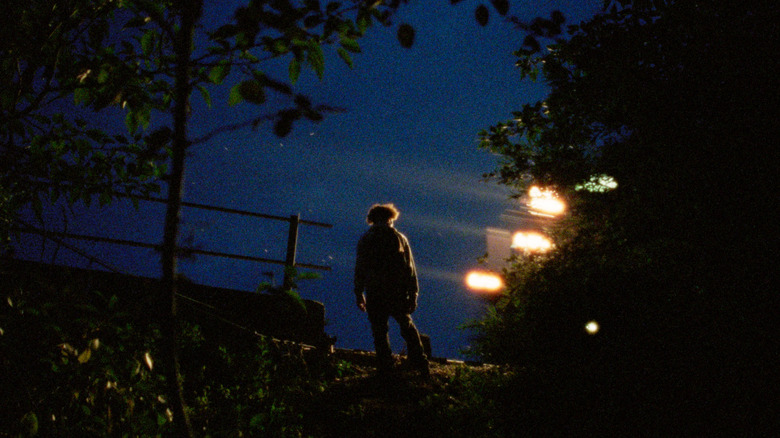 MDFF
Let me start with a technical question. What did you shoot "The Maiden" on, and how long was the shoot?
We shot on 16-millimeter Kodak 500 Tungsten stock, and we shot for 33 days. Over two months, through all of August.
33 days, that's actually pretty long.
Yeah. We really wanted to favor time over resources, and the technical equipment. So we didn't really shoot with lights at all, it was almost exclusively natural light, except for a couple smaller interiors, like the bedroom scene. But then we shot more traditional longer days in the school because it was a more expensive location, and we had a lot of extras and volunteers involved, so we wanted to make sure that we put in longer days. But for the rest of the shoot, it was very much trying to shoot around light the best way that we could. Natural light was really important to the production process.
I was wondering how you were able to capture those deep nighttime shots where there's very little light. There's a scene where Colton is silhouetted in front of a passing train – his figure is all black, the train is black, the only light is a faint blue in the sky.
We went there many times even before the crew was there, and I was taking photos on my digital camera to try to test the right exposure and make sure we could do it. We wanted it to be deep blue in the back, just enough so that we would get the definition of the train, and Colton in the spaces between the cars, almost as if the silhouette of the cars were striking him, this wave of darkness squashing him. You know there was no train schedule. It was very hard to catch it actually. Sometimes we'd just sit there and crack beers, waiting for it to come. I think we probably went there like 15 times, because we have a lot of moving trains in the movie.
'It was this really beautiful collective experience'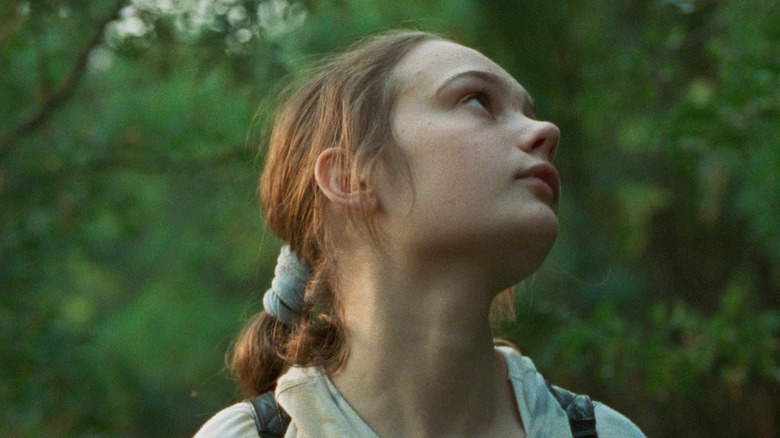 MDFF
How does the experience of making this feature differ from the production on your shorts? And how does the film differ qualitatively?
I'd say in terms of the process it felt pretty similar. It kind of felt like we just stacked a bunch of short films in a row or something. Not in terms of how the film exists in its final form, but in terms of production, because we would have weekends off, shoot for five days, have a little break, and then do it again.
But the process that I was most excited by or the biggest difference in the process was, when we shot the short films on film, we couldn't see any of the footage until we shot the entire film. So you kind of have to wait until you're totally done. But on the feature, we were getting rushes back every week. So we would screen the rushes after every week to music that I had written for the film, just for the production, we licensed music for the finished film.
But it was just amazing to see the work that we had done in the week prior and it was very motivating for everybody. It was this really beautiful collective experience. I've described it as like a band almost, we're all living together and working together and we're all trying to play together to make the film sound or look the way we want it to.
Do you think being able to see what you were doing as you were doing it changed the way you made the film?
That was actually a really helpful difference because it allowed us to react to certain things if there was an exposure issue or something, or if we had to reshoot because, you know, another scene maybe didn't work out the way we wanted it to and we had to pivot or something. We could make adjustments during production, which is a luxury I've never had. It just felt really open and intuitive as we were shooting.
'It's full of contradictions for me'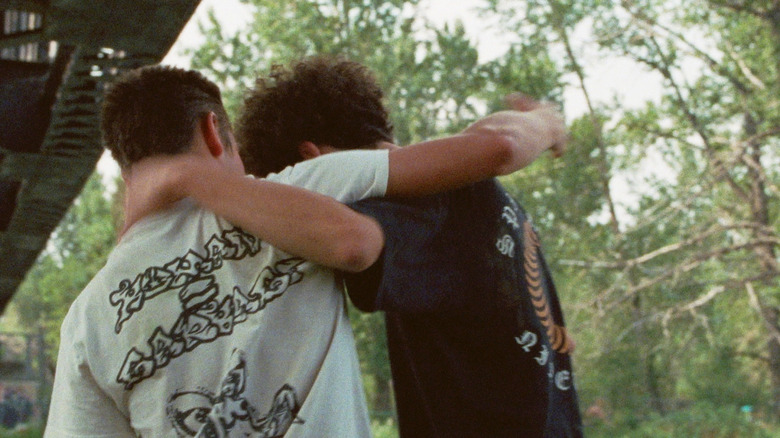 MDFF
So you're from Edmonton.
I was born in Edmonton, and then I grew up in Calgary.
Okay, so I know nothing about Canada. What does that mean? 
Well, Edmonton and Calgary are both the two big cities in Alberta. Alberta is kind of known as the Texas of Canada, so it's very conservative. Its main exports are oil and gas. So I felt very alienated growing up there. I had always wanted to leave the province, as a teenager especially. So some of the film is kind of about experiencing that kind of loneliness of not feeling like you fit into the culture that you were born into.
But I think as I've spent time away, I'm also very fascinated by Albertan culture. There's actually kind of an amazing art ethos that's there because the group of people that are there are doing creative things is very small. I think people really push each other as a result and they all stick together and there's a very tight-knit community, which I think is really beautiful.
You definitely feel that tension in the film. There's that sense of estrangement the characters have toward each other and the region, but it's also evident in the film there's a real love for the landscape.
I think it's full of contradictions for me. There are so many things that I love about Alberta, and the physical environment is absolutely one of the things that is absolutely just a part of who I am, and also part of the way that I see the world, through film.
This is a very visual film, and very poetic. Toward the end especially it virtually leaves dialogue and narrative behind. What did that look like on the page? How do you script a film like this?
The film went through many transformations, and I'm really drawn to the idea of transformation in life and in art. I think it's a film of transformations in many ways as well. But the early drafts of the script had all the same characters, but just different arrangements and different ideas, or different sorts of little pieces of stories that I'd remembered from when I was young. I was trying out different things. It was very experimental in terms of how the process began. Then slowly things kind of just stuck around, and as I worked through drafts, things would fall away and other things would just remain. Those things that remained finally formed the core of what the story ended up becoming.
Originally there was actually a large voiceover component. But I decided that it wasn't something that I was as interested in pursuing as I worked through drafts and thought about how maybe the silences in the film could portray this sense of loneliness or grief or loss. That sense of mystery was also a core element in terms of how I wanted to shoot the film, but also share the soundscape of the film as well.
I think the script we ended up shooting with is a lot of description. There was a lot of dialogue that I had written, but almost all of it was left behind once I started to realize how I wanted to work with the three lead characters especially. The main qualities that I fell in love with in each of them had so much to do with their own unique spirits and personalities. They are all just so amazing at being themselves in front of a camera that I wanted to make sure that I tried to protect that at all costs. And also just give them a space that was safe enough for them to feel comfortable to offer some of themselves to the character. Though, very pointedly, because we were shooting on film, we did have to orient every scene in the direction we wanted, but then allowed them to use their own voices and their own words and, and sometimes just make up funny s*** that they might say to one another.
'I hope that people see and feel the loss and loneliness and alienation in the film as much as they also feel the life, friendship, and connection'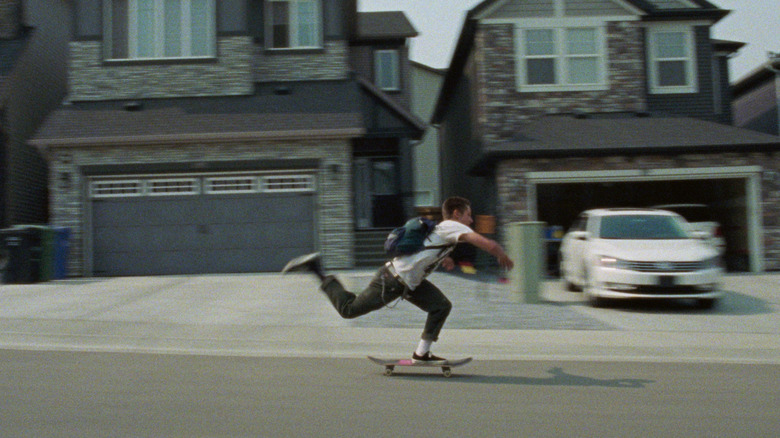 MDFF
Between the three main characters, Colton, Kyle, and Whitney, Kyle and Whitney in particular are not your typical moody, meditative, independent film protagonists. They're so expressive, Whitney is so anxious and Kyle has this rowdy, destructive energy. Did their personalities shift how you originally envisioned the characters?
A little bit, but the cool thing about those two characters especially is I feel like we found exactly who we wanted for those two. And definitely, there were things that surprised us about Jackson and Hailey, who play those characters, that added something that I could have never come up with on my own sitting in a room alone.
Something I love about both of them have these amazing contradictions. Jackson is such a bad boy, he has this kind of rebel quality, but he's also so kind. I think that that sort of representation of masculinity in the film is something that was really close to my heart. It's something that I wanted to make sure that I put on screen.
Similarly, with Whitney, and Hayley who plays Whitney, there's this amazing depth to her inner world that I think a lot of people don't see when they first encounter her in real life. She's so smart, and she has such an amazing moral compass, and she can tell no lie. Like she will only tell you what she thinks. I think that Jackson and the character of Kyle both really respected that about her. That relationship, that friendship that comes together at the end of the film is something that was also a part of their real lived experience as well. Hayley I think also really respects Jackson as well, because he doesn't give a f***. He doesn't care. I think she admires that quality about him. Through some strange twist of events they are kind of just perfectly meshed in this weird, surprising friendship.
I'm also interested in the way the narrative moves between characters. At the start of the film Kyle seems like the main focus — he's so commanding, so energetic, but once he disappears it switches to Colton, who eventually finds Whitney's diary and then the narrative follows her. What about that kind of loose, associative narrative style appeals to you? What can it do that a more traditional character-centered story can't?
I was really excited to explore the difference in those points of views and the difference of their experiences. A good way to describe it is this idea of in-betweenness — the characters are all sort of in between childhood and adulthood, between the natural and the built environment, and perhaps life and the afterlife. That sort of dualism throughout the film was something that I was really interested in exploring in terms of the film's structure.
There's another dualism in the film which feels really true to being alive at that age. There's violence around every corner, just everywhere they turn. But it's not necessarily menacing, it just happens amidst these beautiful landscapes. Is that something you felt growing up there?
I think it's both something that I've been reflecting on, but also something that I've felt more omnipresently in the world that we currently live in, the world that kids are currently faced with. A lot of these freak accidents, or strange, small moments of violence, there's always something sort of lurking in the darkness. I think that was a way to actually express that despite the world being pretty rough these days, there's also magic and lightness and connection and friendship sprinkled throughout. So I hope that people see and feel the loss and loneliness and alienation in the film as much as they also feel the life, friendship, and connection.
"The Maiden" had its North American premiere at the Toronto International Film Festival on Monday, September 12, 2022.