There's A Long List Of Directors Who Owe Their Start (In Part) To Harvey Keitel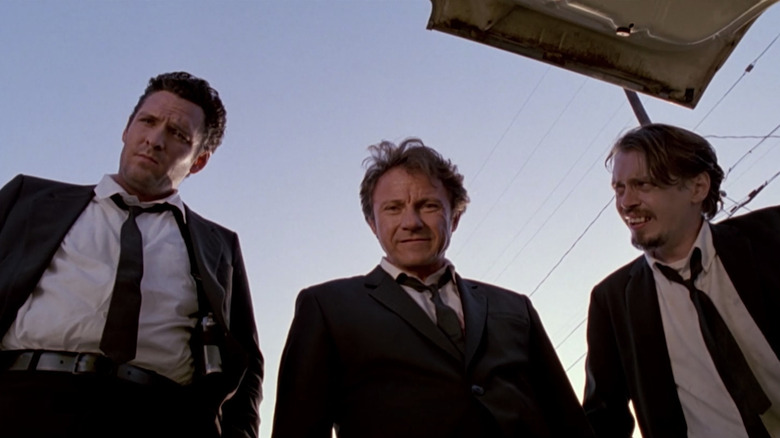 Miramax
If you are a first-time filmmaker keen to have a long career in the motion picture industry, write a part for Harvey Keitel and get it to him ASAP.
Over his magnificent 55-year career, Keitel has been a good luck charm for some of the greatest directors in the industry. His auspicious streak kicked off with his very first leading role in Martin Scorsese's very first feature film, "Who's That Knocking at My Door." Scorsese's done fairly well for himself. So had Ridley Scott, who began his big-screen career by directing Keitel in 1977's "The Duelists." A year later, Keitel hooked up with "Taxi Driver" screenwriter Paul Schrader for "Blue Collar." This was evidently a nightmare production for the overwhelmed Schrader, but the raves, many of which singled out Keitel's performance, earned the scribe a reputation as an actor's director. Also in 1978, Keitel dazzled as a prodigious pianist who can't break free of his familial mob ties in James Toback's "Fingers."
It keeps going. When Italian filmmaker Roberto Faenza made his English-language debut with 1983's "Copkiller," he cast Keitel as a ludicrously corrupt police officer (a searing performance that plays like a dry run for the actor's otherworldly work in Abel Ferrara's "Bad Lieutenant"). Nine years later, Keitel would lend his gangster gravitas to an ensemble heist flick called "Reservoir Dogs," which worked out pretty well for tyro writer-director Quentin Tarantino. 
There's also "The Young Americans," which, if nothing else, earned Danny Cannon the opportunity to get steamrolled by Sylvester Stallone on 1995's "Judge Dredd." That ain't poverty!
The quality of the art speaks to the quality of the individual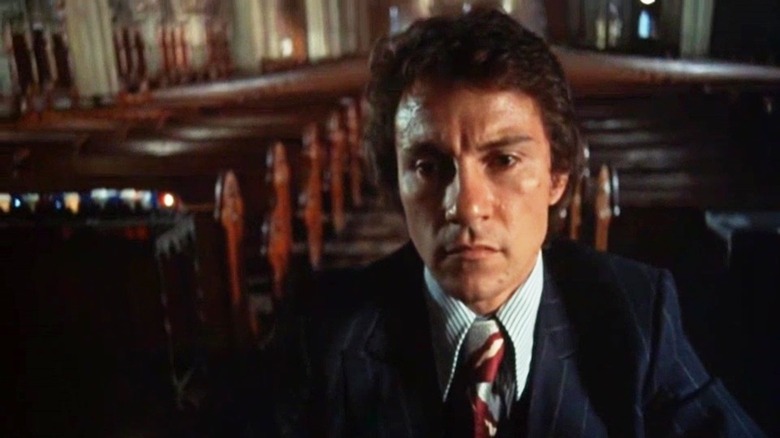 Warner Bros.
Is Keitel a remarkably generous advocate for young talent, or just an avid script reader with a nose for rare talent? In an interview with Moviemaker's Timothy Rhys, Keitel explained, "[T]he first-time director experience we're talking about we must remember comes as a result of me reading a text, or hearing an idea. Usually, in reading that text or hearing that idea I will learn something about the quality of the person."
Rhys astutely observed that Keitel tends to seek out writer-directors, to which Keitel replied:
"I think it's been the case every time I've done it. But he would not have to be the writer. What I'm saying is you meet the person, you get a feeling about the person. It's not just willy-nilly, every first-time director is so wonderful. Or that every experienced director is so wonderful. What I'm saying is in my experience, I read the text."
Keitel the kingmaker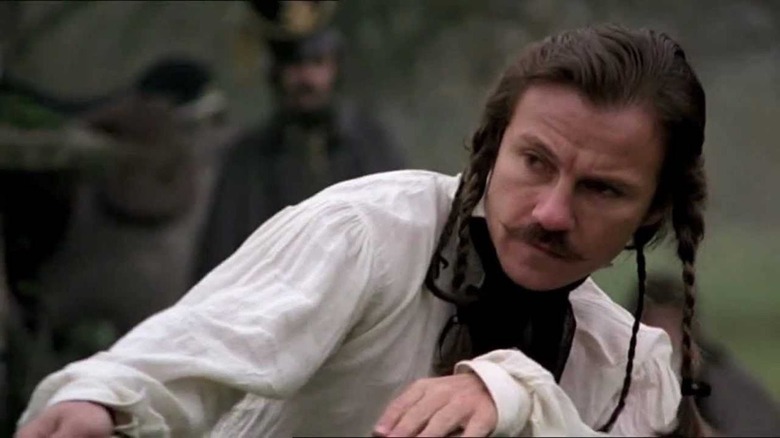 Paramount
It has mostly been the case. Scott did not write "The Duellists," but I imagine Keitel checked out the director's visually captivating advertising work and realized he was going to be a part of something special. Regardless, Keitel's willingness to give himself over to first-time filmmakers speaks to an admirable lack of ego. He is a collaborator who respects the expertise of everyone around him. If someone is having a bad day, he pitches in to solve the problem, because he'd expect the same kind of assistance if the shoe was on the other foot.
"[Y]ou set out on the journey together, as a team," said Keitel. "One's lack of experience doesn't get in the way. You help each other along. That can even be inspiring." Look back over that list of filmmakers he inspired. Keitel is far from an underrated actor, but his influence on the industry, particularly in the New Hollywood era of the 1970s, is hugely underappreciated. The man is an industry giant.