Posted on Tuesday, July 1st, 2014 by Peter Sciretta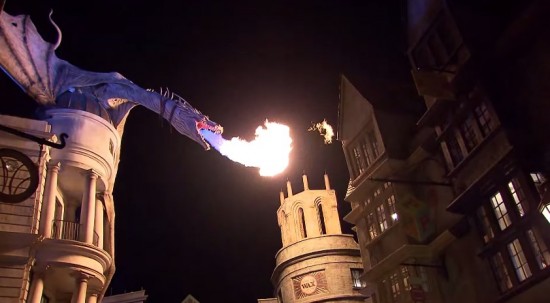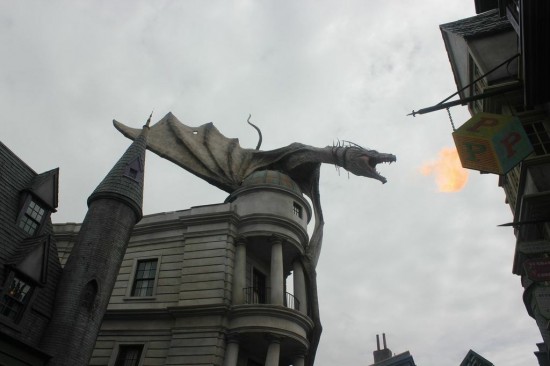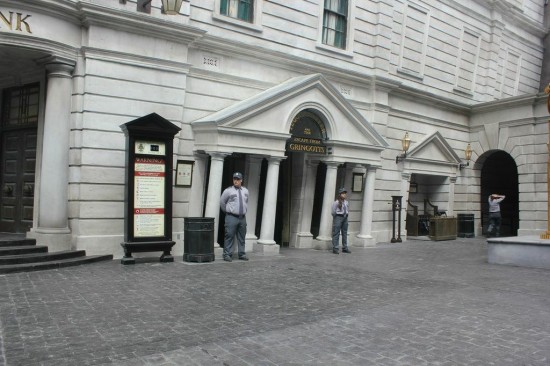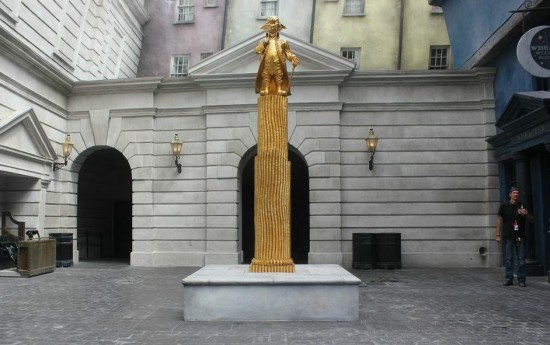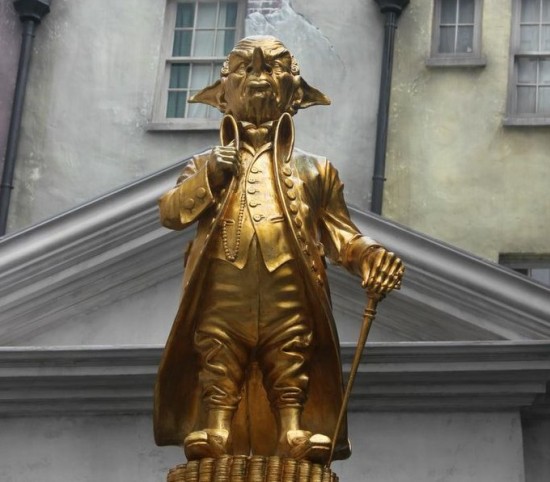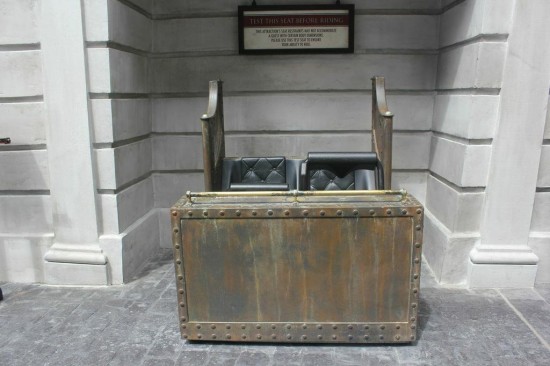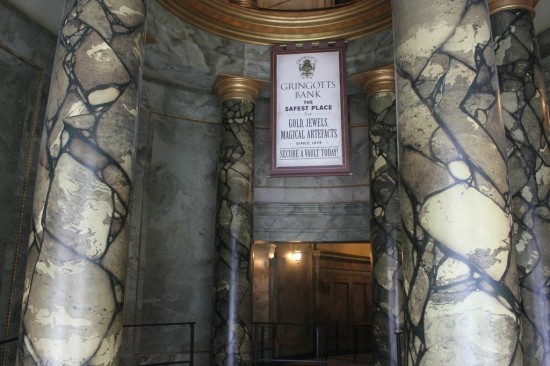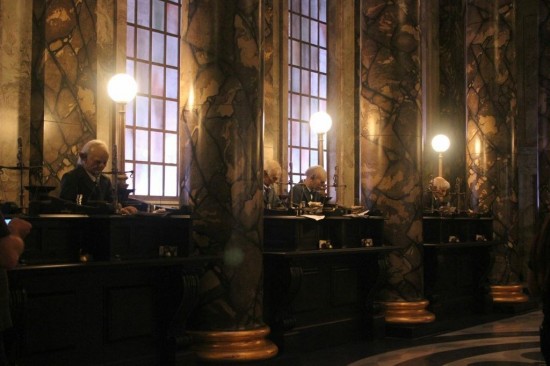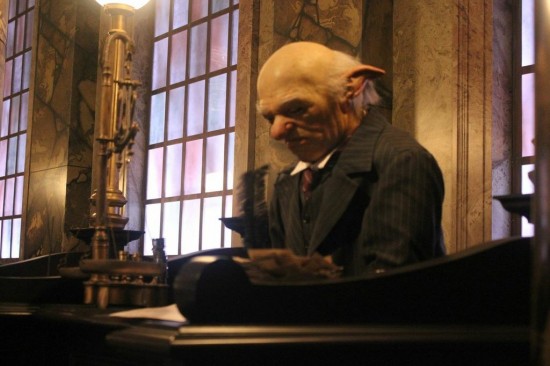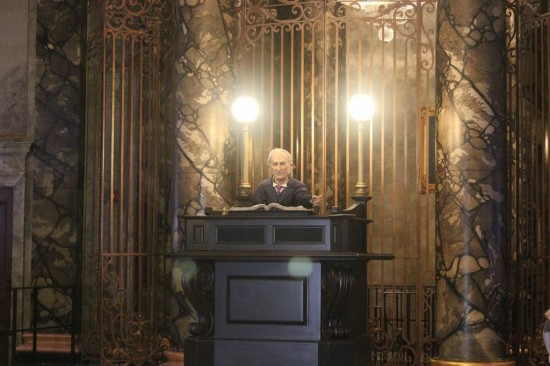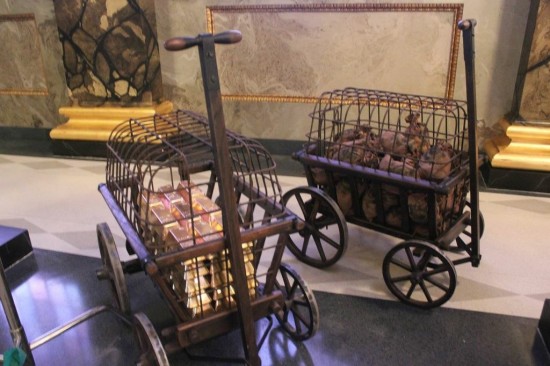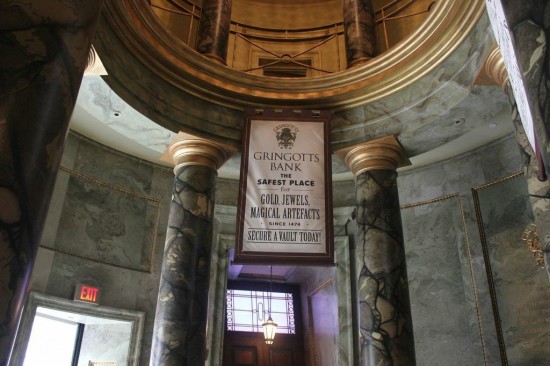 Gringotts Bank
Gringotts Bank is at the top of Diagon Alley, complete with a dragon sculpture perched on top which breaths fire from time to time. As you can see in the above photos, the fire looks cool during the daytime but looks way more impressive in the darkness of night.
Gringotts is also the entrance to the land's flagship attraction Harry Potter and the Escape from Gringotts, which you can read more about here. You enter the bank and are presented with a room filled with animatronic goblin bank tellers, giant crystal chandeliers and marble columns. You are ushered to a photographer who takes your photo for your Gringotts bank ID (which you can purchase after the ride). We've chronicled the rest of the ride in the reaction post linked above, so I'll skip that here.
Harry Potter Mythology: Hagrid retrieved the Sorcerer's Stone  from the bank vaults while escorting Harry Potter to Diagon Alley. Later that very same day, a very powerful wizard broke into the vault hoping to steal the artifact. But the Gringotts bank was a larger part of the Deathly Hallows books/movies, where Harry Potter, Hermione Granger, and Ron Weasley broke into the vault of Bellatrix Lestrange to steal one of Lord Voldemort's Horcruxes, This bank break-in is actually reimagined as part of the Escape from Gringotts ride.
On Closer Look: A statue of the bank's 1474 founder Gringott stands outside, standing on top of a gold an eight foot stack of gold coins.
Cool Posts From Around the Web: