Pirates Of The Caribbean Didn't Originally Plan On Having A Paul McCartney Cameo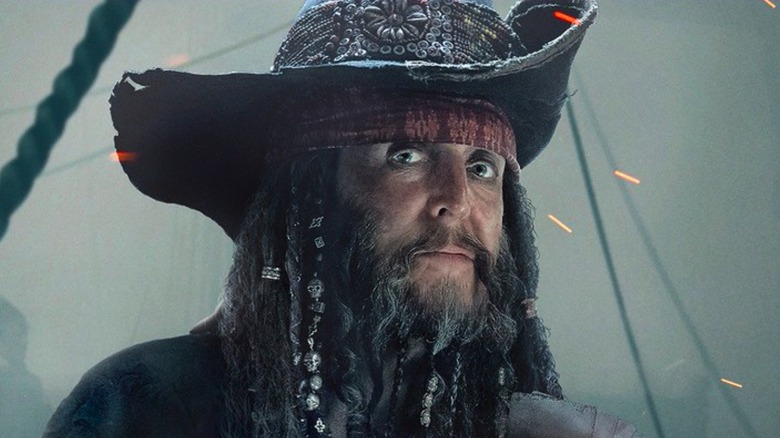 Walt Disney Studios
The "Pirates of the Caribbean" franchise is no stranger to cool cameos. After all, they had Rolling Stones legend Keith Richards play Jack Sparrow's (Johnny Depp) father in "At World's End" and "On Stranger Tides." In fact, he was set to come back for "Pirates of the Caribbean: Dead Men Tell No Tales." Considering Depp has said a number of times that he based the character of Jack Sparrow on Richards, it made total sense to have the man himself as Papa Sparrow. 
As we know, however, Richards didn't return for the 2017 film, which was directed by Joachim Rønning and Espen Sandberg. Another musical legend ended up taking his place ... as a different but related character, Uncle Jack Sparrow. That would be former Beatle Paul McCartney, of course. The thing is, this was never in the original plan, according to an EW interview with the directors the same year. 
Rønning told EW they'd actually written a scene for Richards, but he couldn't get to Australia to shoot it because of scheduling conflicts. That led Rønning, Sandberg, and Depp to do some brainstorming. "Okay, who could fill his shoes?" Rønning said. "Because we felt like we should should have something. We should honor the tradition of showing a Jack Sparrow family member." So how did they come up with McCartney's name?
Rolling Stones versus the Beatles, yet again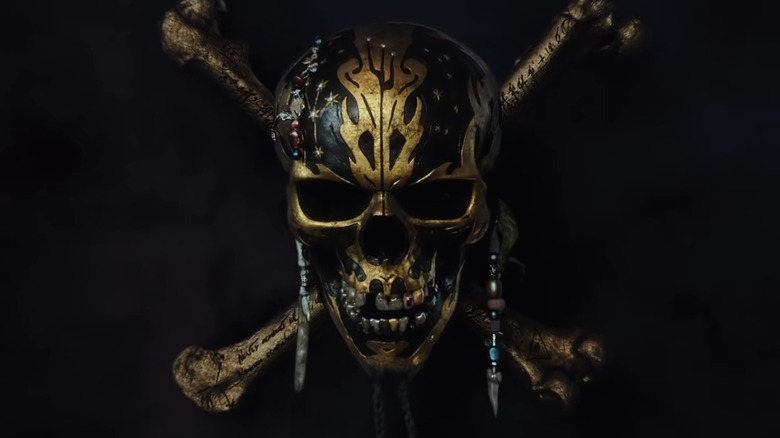 Walt Disney Studios
Joachim Rønning said they made a very short list, "and at the very top of that list was Sir Paul McCartney." The big question was how to get the offer to him. Espen Sandberg told EW:
"Johnny, of course, has his phone number, as you do. I don't know what kind of club these people are a member of, but he had the phone number, so he said, 'You know, I'll text him! No problem.' So he did! He just texted Sir Paul, and Sir Paul texted back. And it went a little back and forth, and their lingo got more and more pirate-y, and it was like, well, this is going to happen!"
We all really need to see that text chain. It was a huge get, but even bigger was the fact that McCartney sang a sea shanty (something that would become all the rage during the pandemic), giving Rønning the opportunity to record a former Beatle singing. He called it, "a big, big moment." What an experience it must have been to be in the same room with a legend, listening to him perform. 
As Sandberg said, Jack Sparrow has a "pretty awesome family tree. I'd love to be at that family reunion. That must be a fun party." 
"Pirates of the Caribbean: Dead Men Tell No Tales" is currently streaming on Disney+.