The 15 Most Anticipated Comic Book Movies And Shows Of 2022, Ranked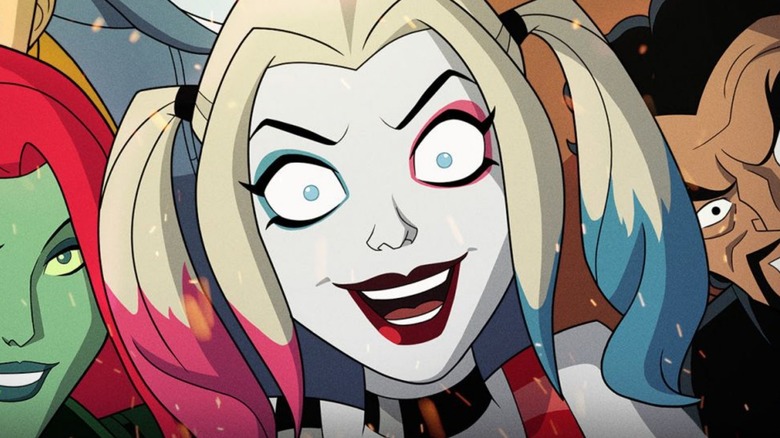 Warner Bros.
On December 17th, Spider-Man changed movie theaters forever. With Omicron numbers spiking and cinema attendance down, the Web-head's third stand-alone MCU adventure swung its way to $260 million on its first weekend. As of this article's publishing, "No Way Home" is now one of the 10 highest-grossing movies of all time. After nearly two years of the pandemic, that's exactly what the theater chains needed.
It's also an indictment of the current state of the film industry. That same weekend, Guillermo Del Toro's "Nightmare Alley" made just over $1 million in wide release. Screenings of Paul Thomas Anderson's "Licorice Pizza" were canceled in advance because the demand for "No Way Home" was so high. For cinephiles who tastes run more towards mid-budget adult dramas than strong men in tights, the sight of audiences cheering on artful, immaculately executed acts of corporate synergy was the latest canary in the coal mine — are superhero movies really killing the theatrical experience? 
I'm going to try and offer hope. I'm going to do what the citizens of Metropolis did when Superman first appeared in the sky — look up. This year's line-up of superhero movies and television shows gives us reason to believe that the storytelling mediums we love will survive, and that some of the year's biggest mainstream releases will wrestle with the consequences of being the dominant forces in pop culture. And so, here are the 15 most anticipated superhero movies and TV shows of 2022, ranked.
15. Morbius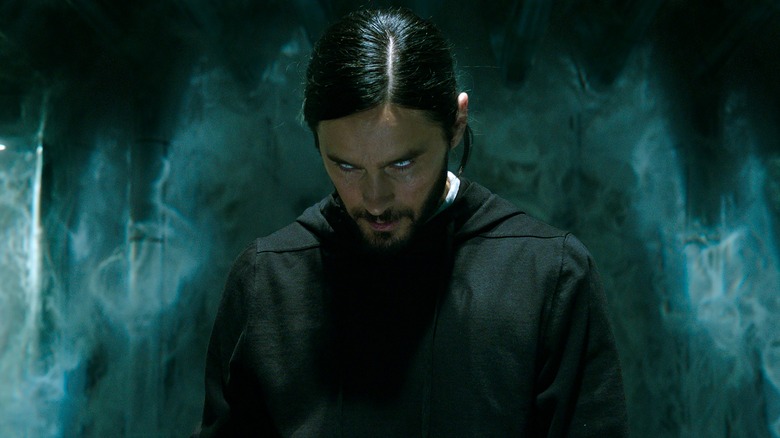 Sony Pictures
Admit it: You're curious. Morbidly so. You're asking yourself if Jared Leto will go full Leto as a man of science turned into a vampire. You're wondering if there's any chance that "Morbius" will be good, if there's anything more to it than some confusing questions about Sony's Spider-Man Universe.
I'm not sure it matters. If "Morbius" wasn't a continuity-expanding follow up to the biggest movie of 2021, it'd look like peak January cinema, a dump-month classic with money and CGI to burn (that it's now releasing on April Fools' Day is almost too perfect). As an entry in the suddenly relevant SSU, it might be the year's first bona fide hit, and a movie we end up discussing until we're as blue as the undead.
In this way, "Morbius" has always won. It doesn't need hype because it already has our attention. It doesn't need to be good because it's already relevant. If it's an enjoyable mess with Leto tapping into both his most unhinged and also his most mainstream-friendly energy, it could be a blissful B-movie built to keep the cinemas open. Of course you're curious about it.
14. Harley Quinn Season 3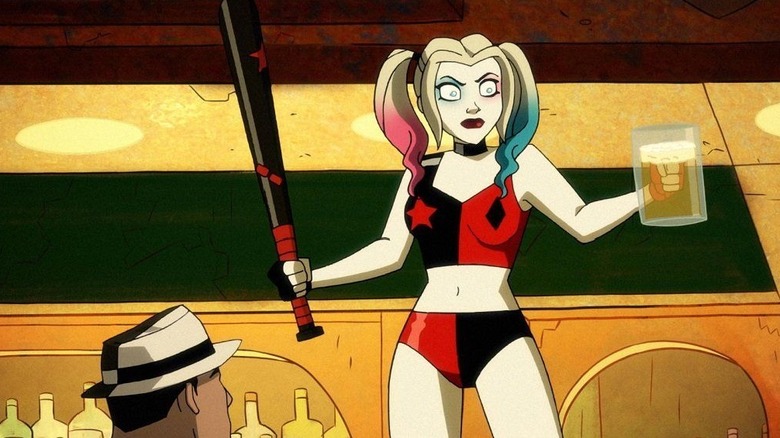 HBO Max
As a character, Harley Quinn has always straddled the line between the adult and the sophomorically cartoonish. She was created by Bruce Timm and Paul Dini for 1992's "Batman: The Animated Series," becoming the show's quippy comic relief. By 2021, she was a live-action star and subversive powerhouse, a character who has anchored two hard-R blockbusters while making Margot Robbie into an even bigger star. One of those films addressed both codependency and egg sandwiches with equal, incisive seriousness. 
That's why "Harley Quinn" might be the character's most consistent outing. The half-hour comedy had already evolved into one of TV's funniest head-trips by the time it reached HBO Max, one that's both a romance and a platform for some graphic scatological humor. When the show isn't sending Ron Funchess' King Shark on wild escapades, it's coupling Harley and Poison Ivy, telling a genuinely queer love story about an intimate partnership without an ounce of precious trepidation. 
If this all sounds like a lot, it is. But so is Harley Quinn, who finally, in "Harley Quinn," has a show that fully encapsulates her madcap, kaleidoscopic range. Season 3 should be the program's most mature, silly, and gangbusters effort yet.
13 & 12. Ms. Marvel and She-Hulk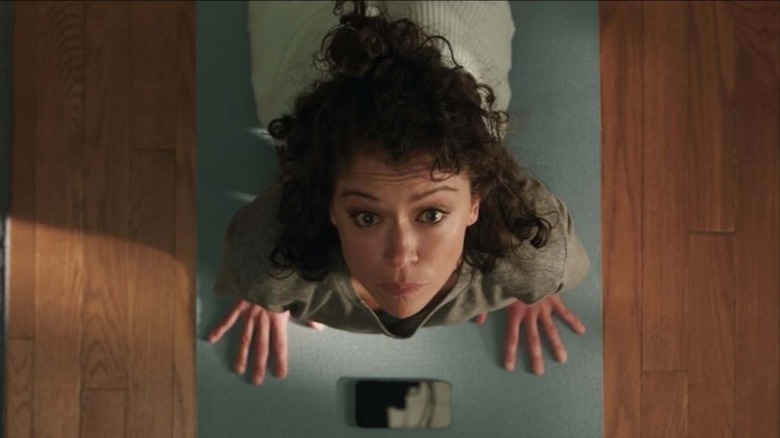 Marvel Studios
Over the past 14 years, the MCU has evolved from a sprint to a relay race. Having completed the cinematic marathon of the Infinity Saga, Kevin Feige and company have turned their eyes to passing the baton. Sam Wilson is now Captain America. Kate Bishop is the new Hawkeye. Yelena Boleva isn't Black Widow quite yet, but give her time.
This pattern looks set to continue with both "Ms. Marvel" and "She-Hulk," two Disney+ series that will find Kamala Khan and Jennifer Walters, respectively, taking on personas similar to Brie Larson's Captain Marvel and Mark Ruffalo's Smart Hulk. 
Of the two offerings, I'm going to call "She-Hulk" the more hotly anticipated by a nose, mostly because casting Tatiana Maslany as Walters is a stroke of genius. But whether or not these shows deliver on fans' expectations, there's little doubt that they'll dominate cultural conversation. Marvel shows are, for better and worse, experiences as much as they are art. It's going to be a blast to discuss them with others, and that alone makes both programs worth waiting for.
11. Black Adam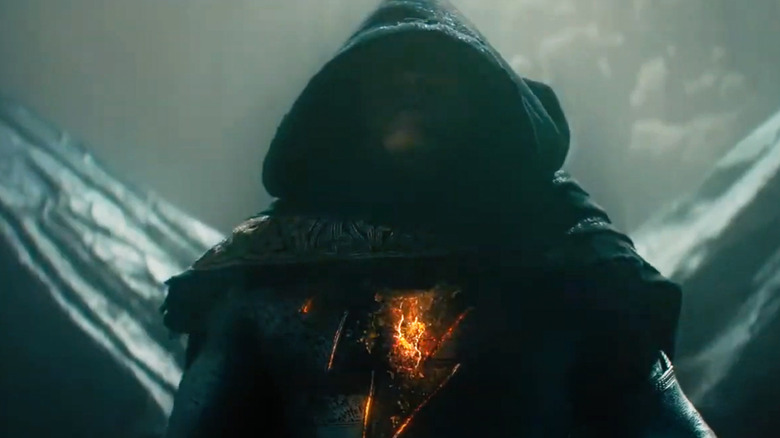 Warner Bros.
It was the Hollywood smackdown heard 'round the world. On December 30, Dwayne "The Rock" Johnson addressed his Fast and Furious situation. In early November, Diesel invoked both his children and the late Paul Walker in order to lure Johnson back to the franchise. Johnson's response? "No chance." As he elaborated, "I'm confident in the Fast universe and its ability to consistently deliver for the audience, and I truly wish my former co-stars and crew members the best of luck and success in the next chapter." 
That's the cordial version of a top-rope body slam, and it makes Johnson's "Black Adam," more than just another superhero film. "Black Adam" is now a pissing contest between the two superstars. If "Black Adam" has a cultural moment, it will prove that Johnson is a legitimate star in every genre that he tackles, even superhero films, where Diesel's most memorable successes have been in ancillary roles. That alone makes "Black Adam" the year's juiciest superhero tale. Besides, "Black Adam" is also directed by the always-great Jaume Collet-Serra. Let the next-level feuding continue!
10. The Flash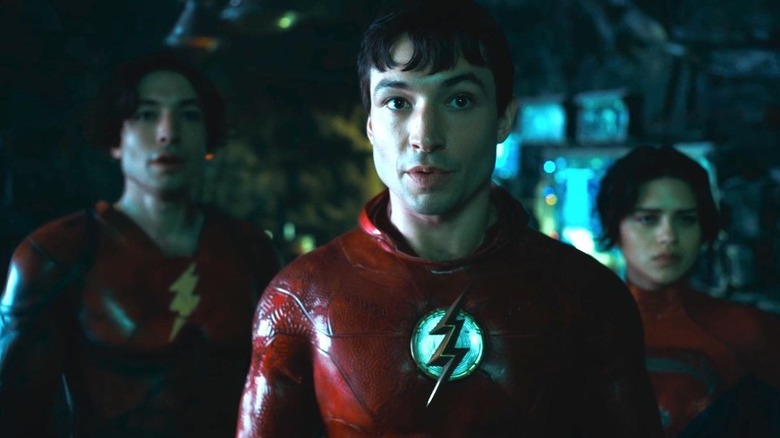 Warner Bros.
Who is Ezra Miller's Barry Allen? It's not entirely clear. Despite appearing in three Zack Snyder films, Miller's spin on the Scarlet Speedster feels frustratingly muddled, mostly because Miller's live-wire work has been buried under continuity shifts and internet drama. His version of the character hasn't had any time to breathe. Like Allen himself, Miller's Flash needs to find his feet.  
On paper, 2022's "The Flash" doesn't look like it'll help him. Yes, "It" and "Mama" director Andy Muschietti has horror movie bona fides, but Allen will be playing foil to no less than Michael Keaton's Bruce Wayne. On the plus side, though? Michael Keaton is back as Bruce Wayne. The celebrated actor's return to the cape and cowl is tantalizing, even for those who are tired of easy nostalgia. If the appearance doesn't steal too much of Miller's thunder, the three-punch combo of a terrific behind-the-scenes crew, a celebrated cast, and a story culled from the comics' "Flashpoint" arc could give this Flash not only his own identity, but an all-time great on-screen outing.
9. Peacemaker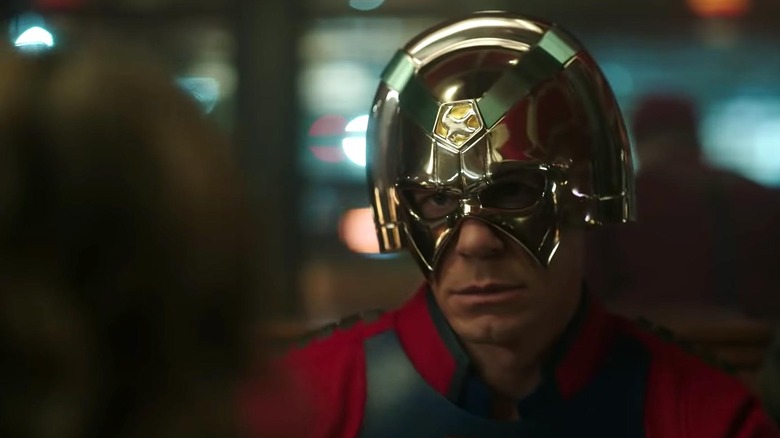 Warner Bros.
John Cena is at his best when his character has at least one chip on his shoulder —and if that chip is the size of a continent, all the better. From the few looks we've gotten at James Gunn's "Peacemaker," Cena's muscly anti-hero embodies the mailable and confused ideologies that drive modern nationalism, and the resulting series should be both hysterical and filled with pathos. 
What's more, Gunn appears to be tapping into the same deliriously off-color vein he tapped for 2021's "The Suicide Squad," assembling another run of singular characters brought to life by a deep bench of acting talent, including Robert Patrick, Danielle Brooks, and Rizwan Manji of "Schitt's Creek" fame. It all adds up to a show that's both world-weary and ecstatic, anchored by a performer who's at his most glorious when the world is weighing him down. In the words of the titular hero, that brings me peace.
8. Aquaman and the Lost Kingdom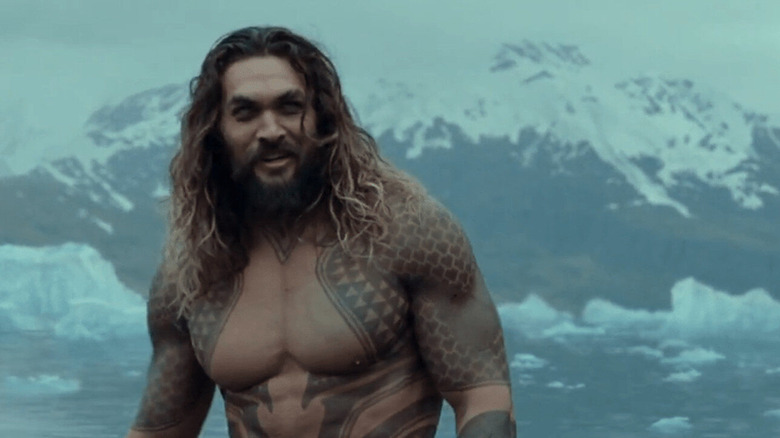 Warner Bros.
"Aquaman" made a billion dollars at the box office. Again, a movie in which Amber Heard eats roses, Patrick Wilson whispers "ocean master" a hundred times, and Julie Andrews plays a kraken made one billion worldwide. It was such a sensation that director James Wan cashed his subsequent blank check from Warner Brothers to make a horror-action-soap opera and no one even blinked.
So, what on Earth does Wan do for an "Aquaman" follow up? "Aquaman and the Lost Kingdom" is coming, and somehow promises to top the wild fairy tale that was unleashed on theaters over three years ago. It's impossible to not be excited about what that might look like, even if we've had very few looks at the film to date. With the worldwide box office still recovering from its COVID-19 era lows, a second dose of "Aquaman" might be exactly what the doctor ordered, both economically and emotionally. Let's shoot for two billion dollars this time, okay?
7. The Sandman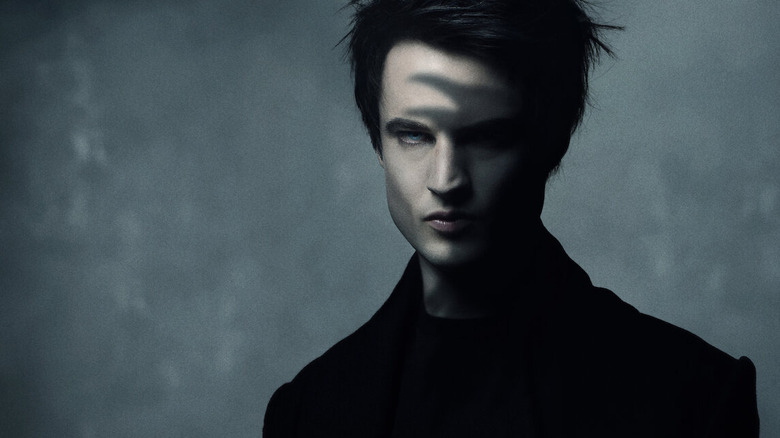 Netflix
2021 was the year in which classically "unfilmable" properties became compelling TV shows and movies. Denis Villeneuve's "Dune" was a cultural sensation. "The Wheel of Time," a lauded but unwieldy fantasy series, finally found critical and commercial success on Prime Video. Importantly, both of those projects took big artistic swings while honoring their source material. It appears that, with more options for how to bring well-known properties to screen than ever before, it's safe to hope that beloved stories will not only be adapted, but will be adapted well. 
Given that, is it any wonder there's massive buzz surrounding Netflix's "The Sandman"? The show is based on Neil Gaiman's legendary Vertigo comic. To call that tome epic is an understatement. The story unfolds across multiple realms and numerous centuries, never shying away from the grotesque as it takes an emotionally complicated journey to Death's kingdom and beyond. It's almost beyond description, and the idea that it might be brought to life with care could change once and for all what we classify as unfilmable.
6. The Boys Season 3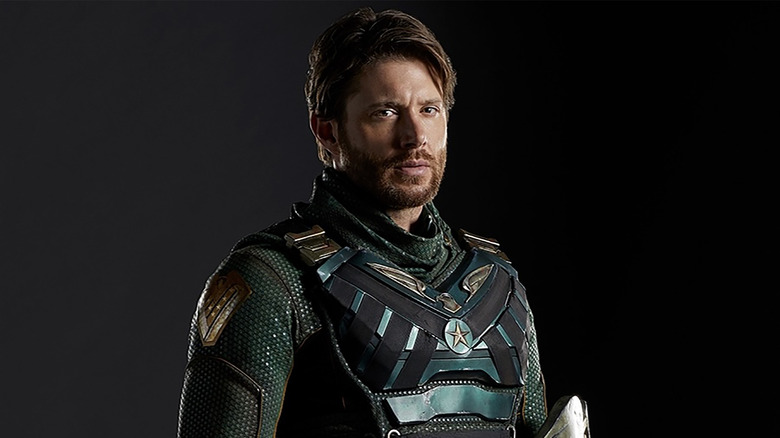 Amazon Studios
In his tremendous piece for Vulture, "The Boys Is the End of the Superhero as We Know It," Abraham Reisman detailed what makes Prime Video's superhero sendup so brutally effective: "It's not really the sort of satire one laughs at, per se — it's one that's so brutally, tragically honest that it mostly just ruins you for the genre it's taking shots at. In fact, if there's any justice in the world ... 'The Boys' will be the crowbar that bludgeons to death the superhero genre as we currently know it." 
Reisman wrote that piece in October 2020. Thus far, justice has not been served. If anything, the recent success of "Spider Man: No Way Home" suggests that not only is the superhero story as we've known it alive and well, but that a large swathe of the sizable audience of "The Boys" might not actually be in on the joke. And yet, the show is set to keep picking superhero conventions apart in season 3, adding Jensen Ackles as the Captain America-like Solider Boy to the fold and upping the ante on relentless, pitch-black parody. Will it ever be too much? Considering that the show skewered the alt-right and cancel culture and featured talking gills in its 2nd season, I think it's just getting started.
4. Thor: Love & Thunder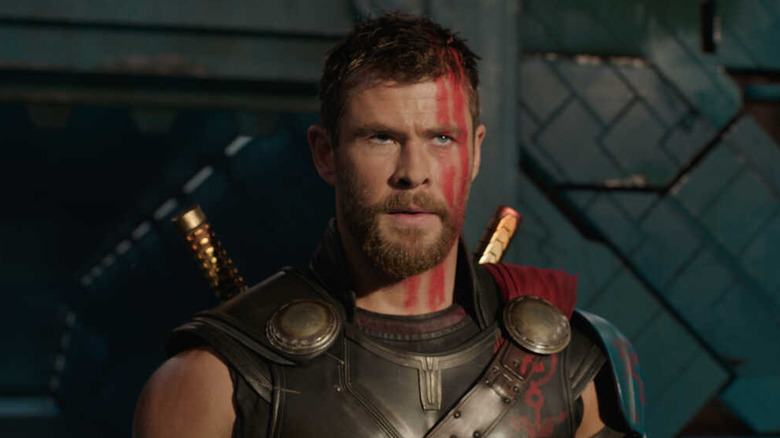 Marvel Studios
Some movies age like fine wine. "Thor: Ragnorok" is aging like casked bourbon. Taika Waititi's ecstatic reimagining of the Marvel Cinematic Universe's premiere Norse god hit like a dizzyingly stiff drink upon arrival, partying harder, and yet with more social consciousness, than either of the previous "Thor" installments. More than four years after its release, it still opens up one's nostrils something fierce, but feels smoother with each subsequent rewatch. 
Given that, "Thor: Love and Thunder" has a high bar to clear. Fans expect it to do so fleetly. It's hard to fault them. Casting Christian Bale as someone named Gorr the God Butcher, a character pulled directly from Jason Aaron's celebrated comic run, would be reason enough to get hyped, but the promise that Natalie Portman's Jane Foster will wield Mjölnir shifts the excitement level for this one into overdrive. If Waititi and company can stick every landing, "Thor: Love and Thunder" may be the Pappy Van Winkle of comic book movies (If you know, you know).
3. Spider-Man: Across the Spider-Verse (Part One)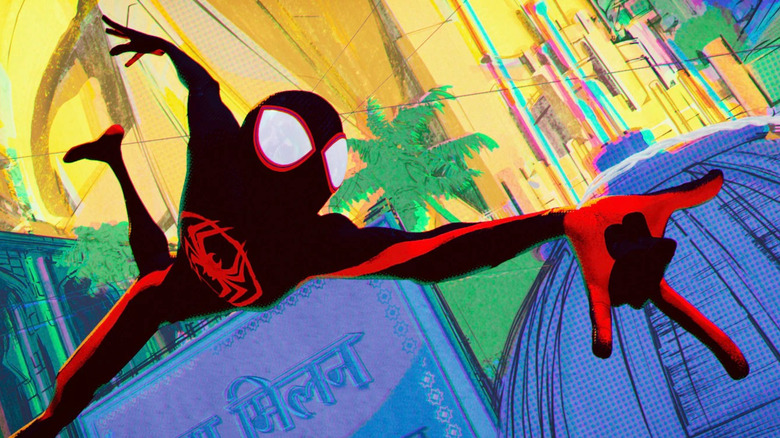 Sony Pictures
Some films need trailers with calibrated rhythms that make an indelible impression. Others lead with money shots. In the case of "Spider-Man: Across the Spider-Verse," the first teaser did a little of both and neither simultaneously. The first look gives us footage of Miles and Gwen hanging out under high-stakes circumstances, and Miles multiverse hopping moments later. In its less is more approach, the "Across the Spider-Verse" teaser shows its audience the real reason why it's so highly anticipated. Its predecessor's Oscar-winning excellence felt effortless. So too does the follow up.
But the teaser isn't the only reason to get excited about "Across the Spider-Verse." How about the entire creative team returning? What about the title itself, which suggests that Miles will traverse the many worlds of Spider-Men, as opposed to them heading his way? And then there's the ever-reliable Oscar Isaac, whose Spider-Man 2099 appears to be more than a glorified cameo this time around. "Across the Spider-Verse" doesn't have to work hard to earn your attention, but there's enough in these early glimpses to suggest that it might exceed the highest of expectations.
2. Moon Knight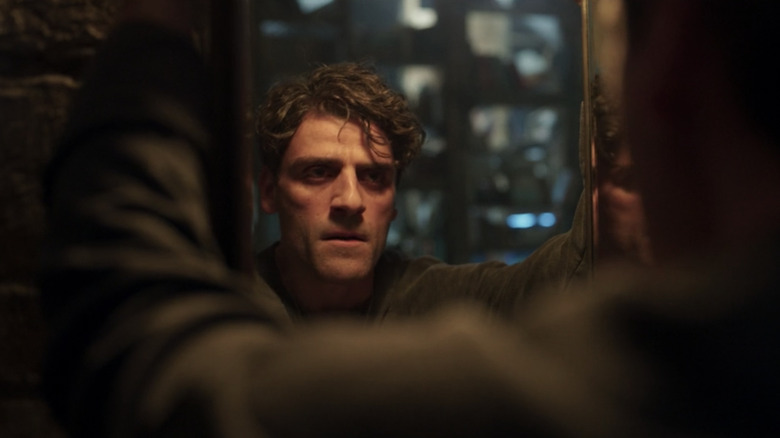 Marvel Studios
The reception to Marvel's Phase Four has been mixed, but it's hard to argue with the studio's choices behind the camera. Director Matt Shankman alchemized decades of comedy experience to make "WandaVision" an authentic sitcom. Bert and Bertie brought their affinity for intimate set pieces to "Hawkeye," yielding one of the MCU's best action scenes. So, "Moon Knight," starring the just-mentioned Oscar Isaac, is not just thrilling because it adds a beloved and defiantly dark character to the MCU. It's also exciting because the MCU is getting a dose of Justin Benson and Aaron Moorhead. 
Benson and Moorhead are your favorite horror director's favorite horror directors. Their work is anchored in human circumstances that segue into terror naturalistically. By the time that genre conventions rear their heads, you're so invested in the proceedings that your heart will accept unimaginable terrors just so that you can see how everything ends. Their presence could make "Moon Knight" one of the most emotionally expansive shows not only from Marvel, but of the entire year. If you're not excited yet, watch "Spring" and "Synchronic" and get back to me.
1. Doctor Strange in the Multiverse of Madness (tie)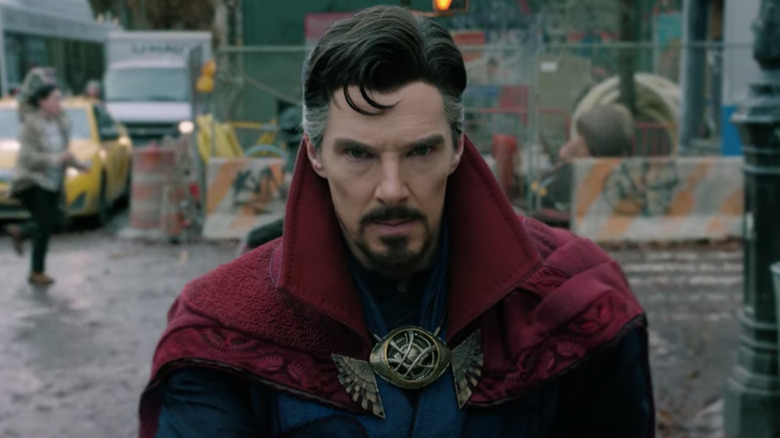 Marvel Studios
No film is better positioned for success this year than "Doctor Strange in the Multiverse of Madness." Not only does the film follow the decade's biggest movie to date, incorporating characters from the most critically-acclaimed Disney+ Marvel series, but the film is Sam Raimi's grand return to the genre he helped codify with 2002's "Spider-Man."
The idea of Raimi working on a Doctor Strange film would be thrilling in a vacuum because the character touches on almost all of Raimi's interests; you'll find supernatural horror, noble protagonists, and streaks of goofy magic-making in the Doctor Strange mythos. It gets even better when you contrast Raimi with other filmmakers. While past directors might've been content to work in Marvel's monochrome house style, Raimi's hiring feels like a cultural shift, one that builds on the singular flourishes that Chloe Zhao added to the MCU with "Eternals." If the film's a hit, it could shift the way Marvel films unfold from here on out. That would make "Doctor Strange in the Multiverse of Madness" an industry-changing piece of cinema, not just entertainment.
1. The Batman (tie)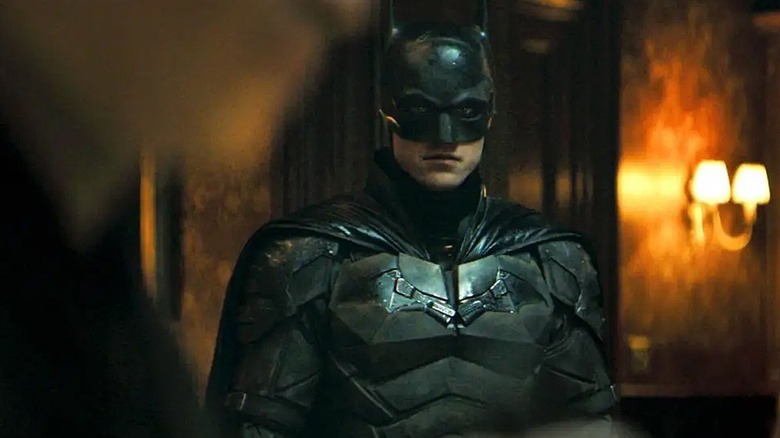 Warner Bros.
No other film could occupy this slot, because there is no other film on this list that feels like it's become iconic months before it has even debuted. When "The Batman" drops a trailer, the internet listens. From its first, Nirvana-soaked teaser to its most recent footage, which focuses on Batman and Catwoman's doomed love story, it sure feels like Matt Reeves' upcoming film will be able to accomplish anything. 
Look, the virus is affecting release calendars. When people do brave movie theaters, they rarely go to see the work of iconoclastic filmmakers or mid-budget cinema for adults. In "The Batman," we're getting a story from a singular voice who needs to tell his story. It looks like a movie that both taps into the dominant cultural trends and also tries to elevate them. That could make "The Batman" a hero for the state of cinema, and it certainly makes it the most highly anticipated superhero project of the year.