The 15 Best Netflix Original Series Of 2021 Ranked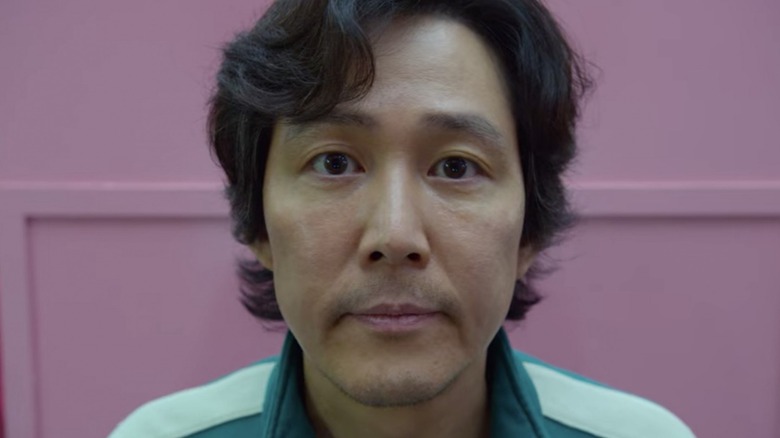 Siren Pictures
Over the past few years, Netflix has become many viewers' primary destination for television content. Just as the service has dominated other streaming platforms, this year saw Netflix rule the Emmys for the first time since its inception, a show of force that proves that the streamer has quality, not just quantity, when it comes to its original series. However, as more content hits the Netflix library than ever before, it can be difficult to sort through the options. 
Luckily for you, we've combed through the Netflix original series that released new episodes in 2021 to find the best of the best. From limited docuseries, to genre-bending horror and suspense shows, to teen dramedies, to outright comedies, there's something in Netflix's 2021 offerings for every viewer. Read on — you're sure to find something you like.
15. Murder Among the Mormons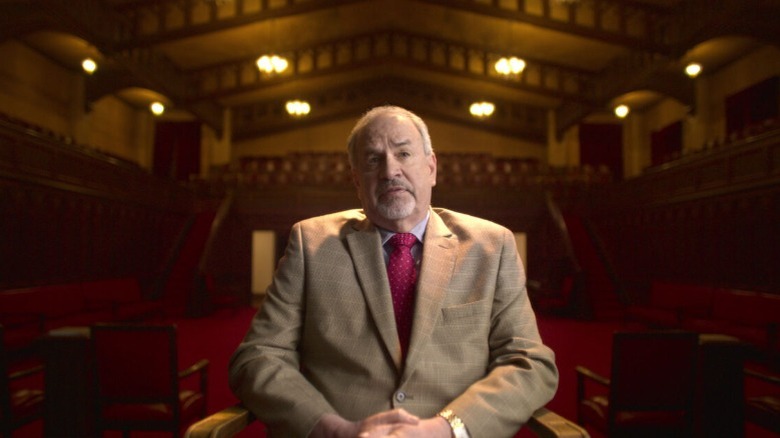 BBC Studios
There has been no shortage of true crime documentaries in the last few years, as the genre has become more popular than ever. As a result, it's becoming harder to create a unique and surprising story. "Murder Among the Mormons" succeeds in no small part due to its construction and unique structure, which unfolds over a paltry three episodes. The series tells the story of a forgotten piece of history revolving around a series of bombings in Salt Lake City, Utah, centered on the discovery of rare Mormon documents that shook the community. 
While "Murder Among the Mormons" begins a bit slowly, the drama unfolds in a propulsive manner, offering a twisty and thrilling narrative that will keep viewers guessing as to what happened and why. Like the best true crime documentaries, "Murder Among the Mormons" investigates a broader theme than the crime itself, raising questions about the lies people tell and the impact they have when falsities are believed and trust is broken.
14. Sweet Tooth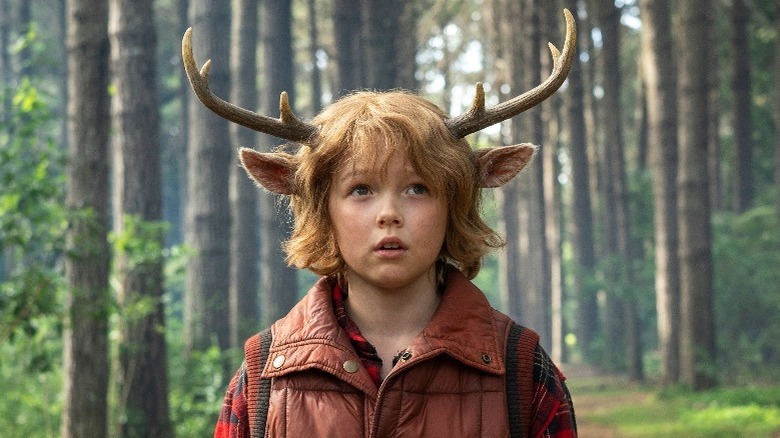 Netflix Studios
Adapted from the comic series by Jeff Lemire, "Sweet Tooth" takes place in a post-pandemic world where a virus known as the Sick has wiped out a huge portion of the population and changed the way that children are born. Rather than being conceived as typical human babies, all kids are human-animal hybrids. The series centers on Gus (Christian Convery), a 10-year-old deer boy who lives in isolation in the woods with his father (Will Forte). Gus is naïve but brave and imaginative, wanting to explore the world outside the boundaries his father has created for him, but wary of the dangers lurking beyond his home. 
When his father catches the Sick, Gus has to venture out on his own for the first time, putting everything he knows to the test as he faces dangerous poachers and makes new friends. Those allies include Jep (Nonso Anozie), a former professional football player who begrudgingly agrees to protect him, and Bear (Stefania LaVie Owen), the leader of a children's army who is honor-bound to protect hybrids. Throughout the series, lavish production design and thoughtful worldbuilding create a compelling story, and Gus provides a reliable emotional anchor."Sweet Tooth" never teeters too far into preciousness, making for a whimsical and delightful watch.
13. Clickbait
Master Key Production
Telling stories about technology has always been difficult, but it's become even more so as tech becomes a bigger and bigger part of people's everyday lives. Additionally, it's hard to tell a compelling story primarily through the characters' interactions with screens, as that's both inherently undramatic and also may look outdated by the time audiences get to see the production. "Clickbait" somehow manages to avoid these problems, and is a snappy and horrifying thriller that feels both modern and unique. 
The series centers on the friends and family of Nick Brewer, a missing man who appears in a viral video that says he'll die when it reaches five million views. As his sister Pia (Zoe Kazan) and wife Sophie (Betty Gabriel) frantically search for Nick, they begin to learn more about how this could have happened, raising questions about the Nick they thought they knew. Formatted as a sort of anthology series, each episode focuses on a different person related to Nick's disappearance, slowly revealing more clues in a compelling slow-burn mystery that's driven by social media and the internet. When the truth is finally revealed, the mundanity of the answer will leave viewers feeling shaky and unsettled.
12. Sex Education (Season 3)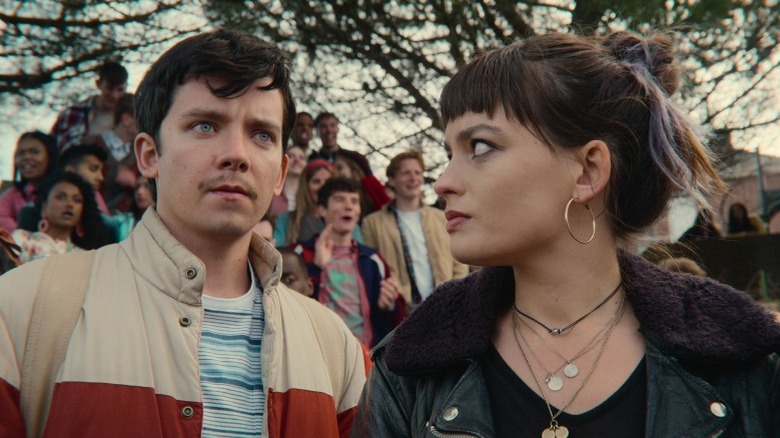 Eleven
Bawdy British teen sex comedy "Sex Education" has been critically acclaimed since its 1st season dropped in 2019. The series initially followed a basic premise with an incredibly strong hook: Otis (Asa Butterfield), the son of single mother and sex therapist Jean Milburn (Gillian Anderson), decides to start a clandestine sex advice business at his high school with the help of his crush, Maeve (Emma Mackey), and his best friend, Eric (Ncuti Gatwa). By now, the show has evolved past that initial premise, taking deep emotional dives into its characters' interior lives and identities while still remaining funny, romantic, and often very awkward. 
The 3rd season finds the show in a difficult spot, having essentially done away with the central conceit by ending Otis and Maeve's sex counseling enterprise and placing them at odds with one another. "Sex Education" also gives its biggest asset, Gillian Anderson, room to shine this season, with an emotional and intelligent performance that anchors the whole thing. Ultimately, this season's story ends up giving more room to the show's many rich side characters, making for an overall successful and emotionally powerful outing.
11. Shadow and Bone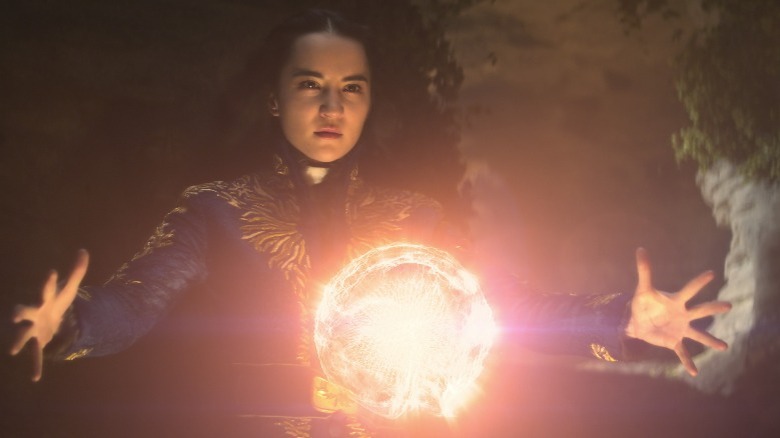 Netflix Studios
Based on the massively popular series of young adult novels by Leigh Bardugo, "Shadow and Bone" is a sprawling high fantasy series centered on a world called Ravka, where people known as Grisha possess supernatural abilities that lead to political turmoil. At the center of this story is Alina Starkov (Jessie Mei Li), a mapmaker for the Ravkan Army who discovers that she is a mythical Grisha known as the Sun Summoner when she tries to save the life of her best friend, Mal (Archie Renaux). 
Alina's newfound abilities attract the attention of General Kirigan (Ben Barnes), leader of the Ravkan Army, but as Alina grows closer to him, she discovers that he may not be exactly what he seems. While it's targeted at young audiences, "Shadow and Bone" has the makings of an exceptional fantasy series, with high production values and strong source material. Additionally, the ensemble cast is diverse, talented, and charismatic, giving every viewer someone to root for, a rarity in any television show, fantasy or otherwise.
10. High on the Hog: How African American Cuisine Transformed America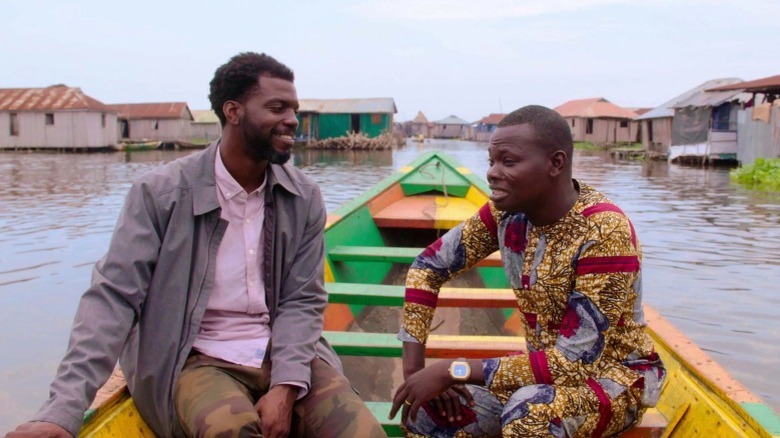 Netflix Studios
Food documentaries have seen a resurgence in recent years, with series like "Salt Fat Acid Heat" and "Taste the Nation" thriving on Netflix and Hulu, respectively. "High on the Hog: How African American Cuisine Transformed America" is two things: a food documentary and a rich exploration of African American history and culture through the lens of food. Chef and writer Stephen Satterfield hosts and provides a thoughtful and emotional frame for the series, which takes viewers from Benin to Charleston to Texas to explore the history of common American cuisine and its roots in African and African American culture and traditions. 
The series is both educational and transformative, paying homage to long-lost stories that date back centuries. Viewers discover fascinating and emotional tales, such as the importance of rice to the American economy and the untold history behind macaroni and cheese. All of this creates a profound and moving narrative, making for mandatory viewing.
9. Lupin (Season 2)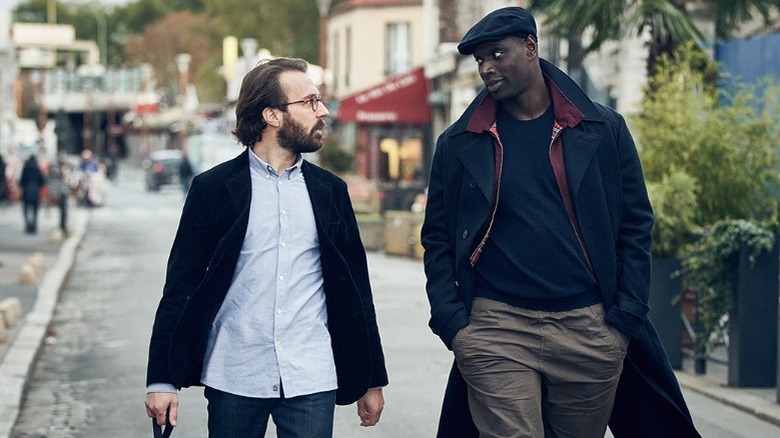 Netflix Studios
Like "Squid Game," "Lupin" proves that audiences are eager for international genre series. Inspired by the classic French novels by Maurice Leblanc, "Lupin" follows Assane Diop (Omar Sy), a con artist who adopts the ways of his favorite fictional character, the gentleman thief Arsène Lupin, in order to carry out an elaborate years-long revenge plot on behalf of his father. As a child, Diop's father was used as a scapegoat by his wealthy employer, Pellegrini (Hervé Pierre), and sent to prison. He died there, leaving young Assane an orphan. 
The first season of "Lupin" ended on a massive cliffhanger: Diop's son had been kidnapped just as Detective Guedira (Soufiane Guerrab) figured out the thief's true identity. Over a spare five episodes, "Lupin" manages to tell an incredibly cinematic story set against the backdrop of Paris with a phenomenally charming and charismatic leading man at its center. "Lupin" is a heist series, a mystery, and a family drama. It is at turns thrilling, heartbreaking, and entirely entertaining, making it a massive accomplishment for the television format.
8. I Think You Should Leave with Tim Robinson (Season 2)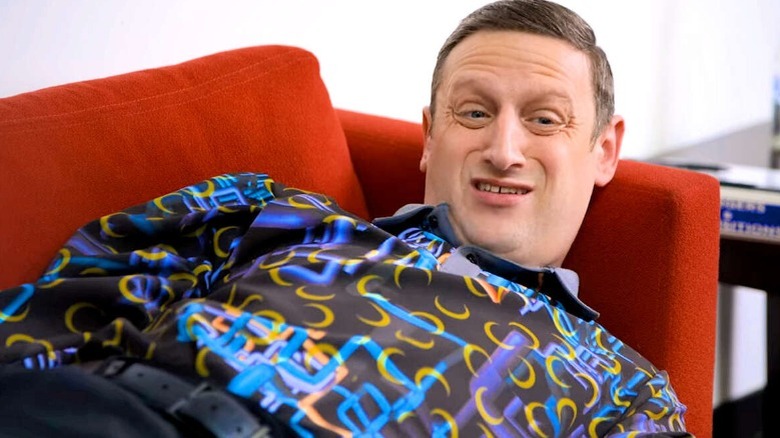 The Lonely Island
It's safe to say Netflix has become a hub for comedy. "I Think You Should Leave with Tom Robinson" stars Robinson, a former "Saturday Night Live" writer, in a zany, absurd, and downright hilarious sketch comedy show. Many of Robinson's characters are average, mediocre men in mundane situations pushed to the brink of their sanity by small, inane scenarios. 
Robinson mines comedy from the absurdity of everyday banalities, making for moments that are both wildly bizarre and also, somehow, grounded and real. The series is also executive produced by The Lonely Island, with the group's own Akiva Schaffer directing half of the 2nd season. Each episode is less than 20 minutes long, and with just six episodes, the entire season can be watched in just about an hour and a half, making it a swift and delightful way to pass the time.
7. Never Have I Ever (Season 2)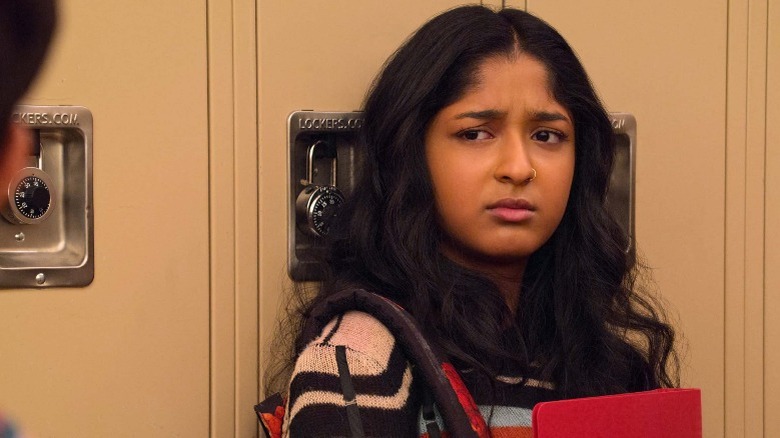 Netflix Studios
Since moving on from her first original series, "The Mindy Project," Mindy Kaling has been busy producing numerous television rom-coms, a format she excels at. "Never Have I Ever" also delves into the teen genre, giving Kaling and her co-creator Lang Fisher more material to mine for comedy. The series follows Devi Vishwakumar (Maitreyi Ramakrishnan), a teenage girl struggling to deal with the sudden death of her father. On its surface, "Never Have I Ever" is a bubbly teen rom-com, with Devi bouncing around in a classic love triangle between her friend and academic nemesis, Ben (Jaren Lewison), and the school's ultimate hot guy, Paxton (Darren Barnet). 
Under the surface, though, "Never Have I Ever" is also a tender examination of grief. Over the course of the 2nd season, Devi heads in and out of therapy, struggling to confront the ongoing issues she's facing less than a year out from her father's death. By the end of the season, Devi's emotional arc is rewarding, grounded, and incredibly moving, thanks largely to a winning performance from Ramakrishnan, which makes "Never Have I Ever" much more than just another teen show.
6. On My Block (Season 4)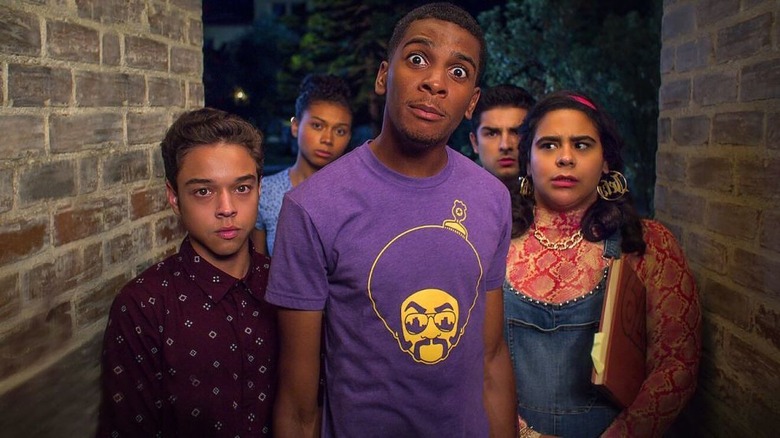 Crazy Cat Lady Productions
Among the multitude of original series Netflix has produced, its teen shows are some of its best. "On My Block," a dramedy that follows four friends in South Central Los Angeles, feels particularly special. As the kids enter high school, there's no doubt these four will have each other's backs, but plenty of complications stand in their way. Monse (Sierra Capri) is a scrappy, smart, and determined tomboy. Ruby (Jason Genao) is an anxious perfectionist and overachiever. Jamal (Brett Gray) is wildly imaginative, and an amateur sleuth. Cesar (Diego Tinoco) is the younger brother of a local gang leader whose friends are desperately trying to keep him out of that life. Together, they navigate the rough and tumble world of their neighborhood, sticking together through thick and thin. 
The series is extremely funny while also managing to be suspenseful, thrilling, and, at turns, heartbreaking. Despite the hijinks, "On My Block" never loses sight of the very real, often life-threatening, circumstances the characters find themselves in. However, "On My Block" is also a testament to the way that people can triumph through life's most difficult and enduring challenges, finding humor, love, and joy in the darkest moments. The 4th and final season wisely employs a time jump, backing the characters into a corner. By the season's end, however, "On My Block" manages to pull off a perfect ending, a true feat of writing and acting.
5. The Chair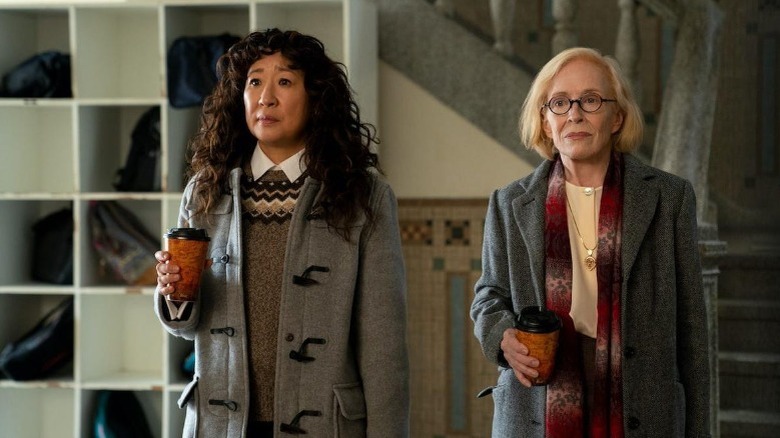 Netflix Studios
While there are many television shows and movies about high school, Hollywood has had a harder time with higher education. While not focused on students, "The Chair" provides a unique look at academia through Ji-Yoon Kim (Sandra Oh), the first woman of color to become chair of an English department at a fictional Ivy League university. While Ji-Yoon is excited to enact change and make waves, she inherits more problems than she anticipates, including a scandal regarding political correctness that involves her close friend and colleague, Bill Dobson (Jay Duplass). 
Over a spare six half-hour episodes, "The Chair" explores a wide variety of intersectional issues, including race, gender, intellectual freedom, transracial adoption, and more. While the series could have benefited from a bit more room to breathe, "The Chair" still manages to provide an incisive and searing look at the politics of academia with charm, wit, and an all-star cast.
4. Pretend It's a City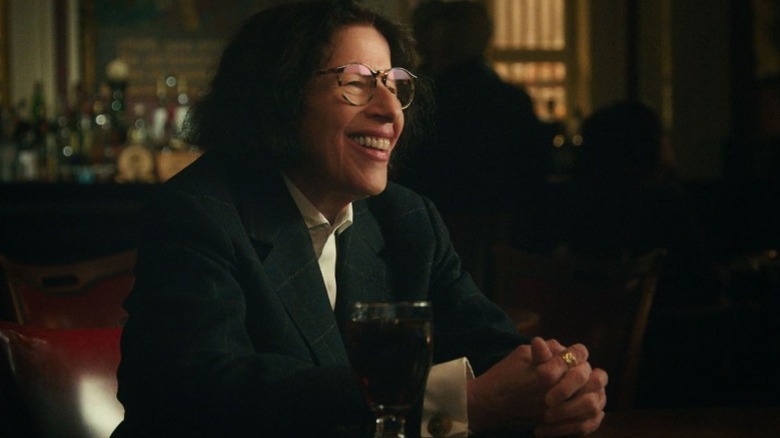 Netflix Studios
Throughout the course of her 40-year career, Fran Lebowitz has become known as one of America's most prominent cultural critics, and is often compared to the great Dorothy Parker. "Pretend It's a City" reunites Lebowitz with her good friend Martin Scorsese for his second documentary about her (the first, "Public Speaking," aired on HBO in 2010). Through a blend of archival footage, interviews, and footage of Lebowitz walking around the city, the docuseries provides Lebowitz's perspective on all things New York, from housing to mass transit to its culture as a whole. 
Lebowitz makes for a fascinating and entertaining subject, with incisive wit, charm, and a singular perspective. Scorsese does an excellent job, too, guiding and probing his subject and molding her many thoughts into cohesive, if loose, narratives. "Pretend It's a City" serves as a curious time capsule, filmed right before COVID hit and changed New York City forever, bridging Lebowitz's old New York with a change no one knew was yet to come.
3. Squid Game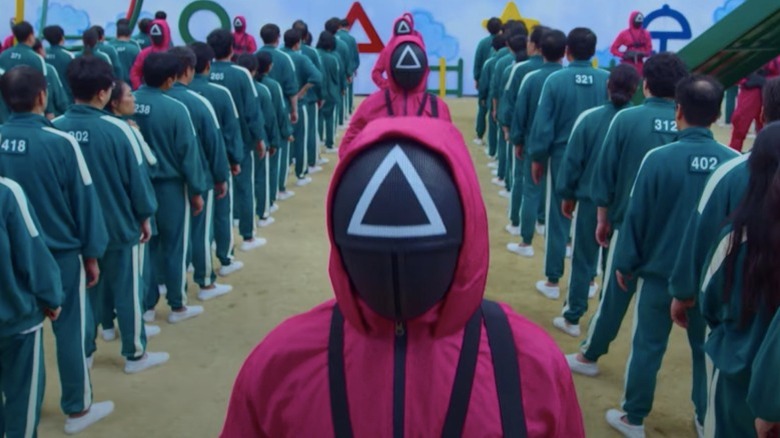 Siren Pictures
After "Parasite" won best picture in 2019, American audiences learned to overcome "the 1-inch-tall barrier of subtitles" and have developed an appetite for genre-bending media in other languages. "Squid Game" may be the biggest evidence of this yet. The thriller follows a group of struggling, debt-riddled hustlers in South Korea who are kidnapped by a mysterious masked organization. It's soon revealed that these 456 desperate, financially-strapped people have the opportunity to compete in a series of games for a massive cash prize, but when they play their first game, the stakes become even higher: They win, or they die. 
At the center of the game is Gi-hun (Lee Jung-jae), a compulsive gambler whose life outside the game is on a continuous downward spiral. Inside, though, Gi-hun finds himself forming alliances and gaining confidence through sheer luck, swagger, and intelligence. As "Squid Game" unfolds, it tells a brutally violent anti-capitalist story that is anything but subtle, but nonetheless compelling, with plenty of twists and turns along the way. The series also clearly resonated with viewers far and wide, taking over as Netflix's most successful series ever.
2. Midnight Mass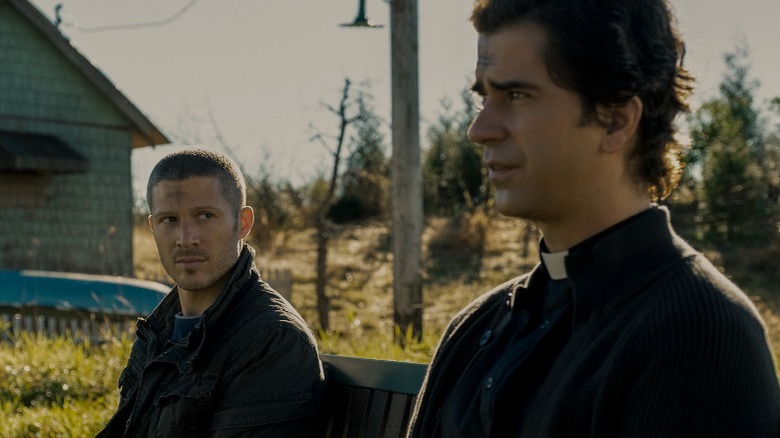 Netflix Studios
The latest limited series from horror auteur Mike Flanagan is an eerie critique of organized religion in an isolated setting. "Midnight Mass" takes place on Crockett Island, a small New England fishing village with a dying economy. At the beginning of the series, several figures have returned or moved to the community: Riley Flynn (Zach Gilford), a recovering alcoholic recently released from prison for accidentally killing someone in a car crash; Erin Greene (Kate Siegel), Riley's unrequited high school love and a reformed bad girl; and Father Paul (Hamish Linklater), the new, young priest who's arrived to take the place of the town's beloved, ailing preacher. 
While most of the town is in awe of the young priest, especially when strange miracles begin to occur, Riley remains skeptical of the sway Father Paul holds over the town. While the series is ostensibly a horror show, much of it is also a small-town drama and character study, with lengthy monologues and chewy, studied dialogue that give the incredible cast a lot to work with. As the mystery unfolds and the tension increases, "Midnight Mass" lays difficult choices at its characters feet — and, thereby, the audience's as well — raising questions about the afterlife, groupthink, and politics through the lens of a compelling and propulsive thriller.
1. Maid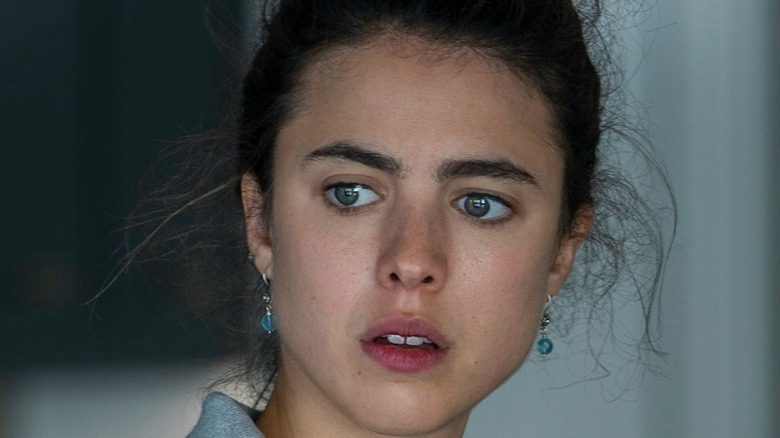 Warner Bros. Television
Based on the memoir of the same name by Stephanie Land, "Maid" is a loosely fictionalized account of Land's experiences as a domestic worker after escaping an abusive relationship. The series follows Alex (Margaret Qualley), a 25-year-old mother to a toddler, Maddy (Rylea Nevaeh Whittet), who leaves with her daughter in the middle of the night. Alex begins a journey to find independence and create a better life for her child, but discovers incredible obstacles in her path. From the crippling isolation she experienced with her ex-boyfriend, Sean (Nick Robinson), to applying for confusing social programs like SNAP benefits and subsidized housing, Alex's journey is anything but dull. 
"Maid" is fantastic at portraying the reality of poverty and how people end up in such complex, seemingly hopeless situations. The series also delicately handles the nuances of domestic violence, giving a voice to survivors who are seldom seen in mass media. While tackling topics like class, poverty, and domestic violence, it would be easy for the show to be preachy or heavy handed, but "Maid" never is, anchored by Qualley's human and grounded performance. It's one of the best of the year.