How MoviePass Plans To Survive The Holiday Rush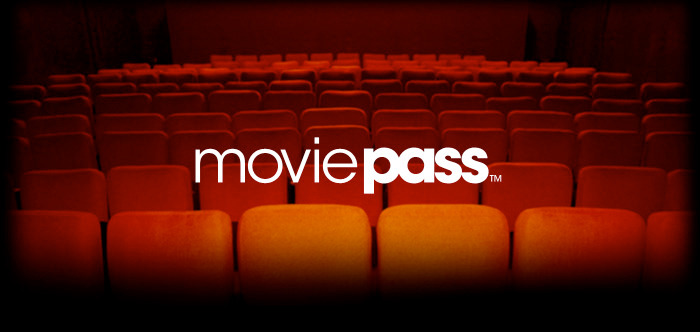 MoviePass continues its uphill battle as the movie ticket subscription service faces its biggest obstacle yet: the holiday movie season. Well, the biggest at the moment, as we wait to see if the legal actions that AMC that threatened to take against MoviePass remain just a threat.
For now the fledgling company has to face its biggest challenge yet as MoviePass gears up for holiday box office movie season and faces down the overwhelming force of the huge crowds lining up for Star Wars: The Last Jedi.
In an interview with Deadline, MoviePass CEO Mitch Lowe refused to be intimidated by the upcoming stampede of moviegoers who are sure to launch the newest Star Wars film to record-breaking opening weekend numbers (more $200 million, according to industry insiders). And Star Wars isn't the only highly attended blockbuster that MoviePass has to contend with: there's Sony's Jumanji: Welcome to the Jungle and 20th Century Fox's The Greatest Showman starring Hugh Jackman.
For a service that struggled to keep up with an initial onslaught of subscription orders when it announced its $9.95 per month plan — and to this day, is still smoothing over glitches and late orders — this could be a huge stumbling block, especially when you take into account the fact that MoviePass is presumably operating on a loss by charging a monthly fee that's barely higher than the average movie ticket.
But Lowe was confident that MoviePass would make it through, saying that the company has prepared for the seasonal box office change. "We're funded properly to pay for that," Lowe said. And here's why, via Deadline:
Last month MoviePass majority stakeholder Helios announced that the company had secured a $100 million convertible debt commitment from institutional investors for the purpose of further funding MoviePass.
In addition, most advance ticket sales for the last two Star Wars movies are for opening weekend showtimes and Christmas day. However, when it comes to MoviePass holders, Lowe says, "Our subscribers don't attend during the busy weekend, but during the midweek."
So there you have it. Lowe doesn't anticipate MoviePass usage to change much despite the upswing in movie attendance during the holiday season — precisely because the service's 600,000 subscribers have mostly used their tickets for lower profile indie films.
"It's a low risk way to see films," Lowe said, before turning the attention to movie theaters exhibitors, who Lowe seems to see as the greater obstacle to MoviePass than high holiday demand. Lowe continued:
"I'm buying millions and millions of movie tickets every week; exhibitors should be thrilled and happy about it because now the money that MoviePass consumers aren't spending isn't for tickets, they're spending 123% more on concessions. Exhibition should be doubly thrilled."
It seems that MoviePass is still at an impasse with its ongoing battle for legitimacy against movie theater retailers and chains like AMC. Whether the holiday season will change that, or whether the new annual subscription plan will boost MoviePass' sway is yet to be seen. As for the rumored streaming service that MoviePass was allegedly considering? It's "still early" to get into talks about that, Lowe said.