Marvel's 'Inhumans' Casts 'Star Wars: The Force Awakens' Actor Ken Leung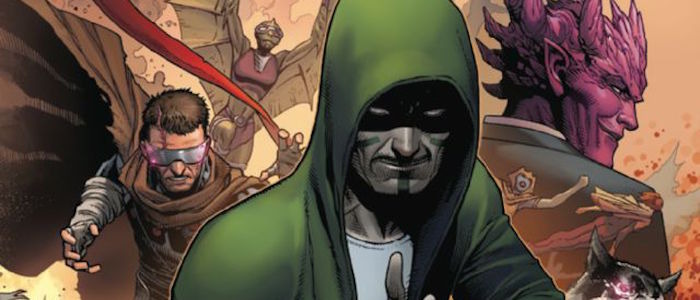 Marvel's Inhumans is welcoming another family member into the fold. Ken Leung has just landed a key role in the ABC comic book drama, joining Anson Mount, Serinda Swan, and Iwan Rheon. Leung was last seen in Star Wars: The Force Awakens, and recently left a role in NBC's The Night Shift.
Written and executive produced by Scott Buck (Dexter), Inhumans follows a race of superhumans with special powers. At the center of the story is the Inhumans royal family, led by king Black Bolt (Mount), who can demolish entire cities with the sound of his voice. Marvel has announced Leung will play Karnac, Black Bolt's cousin. His special talent is finding and exploiting the weaknesses in anything, including plans, things, and people. Naturally, he is the master strategist of the clan, and Black Bolt's most trusted advisor.
Other members of the family include Medusa (Swan), Black Bolt's queen and a formidable warrior in her own right; and Maximus (Rheon), Black Bolt's charismatic but power-hungry brother. Her gift is her super-strong, super-durable hair, which she can control at will, and his is mind control. An earlier casting breakdown indicated that Medusa's sister Crystal and Black Bolt's cousins Triton and Gorgon would be part of the show as well.
Leung will be a familiar face to fans of geek-friendly properties. In addition to Star Wars, he's known for his regular role on ABC's Lost, his recurring role on CBS' Person of Interest, and his co-starring role in X-Men: The Last Stand. Said Buck, "Ken Leung has a great natural intelligence that reads clearly and will add depth and complexity to the very complicated character of Karnak." We get it — he's smart and complicated.
Roel Reiné is directing the first two episodes of Inhumans, which will debut in IMAX theaters over Labor Day weekend. The show will then jump to ABC as part of its fall lineup for the 2016-2017 season.