Pixels: Dojo Quest Arcade Game, First Video Of Peter Dinklage As Billy Mitchell-Like Character [Comic Con 2014]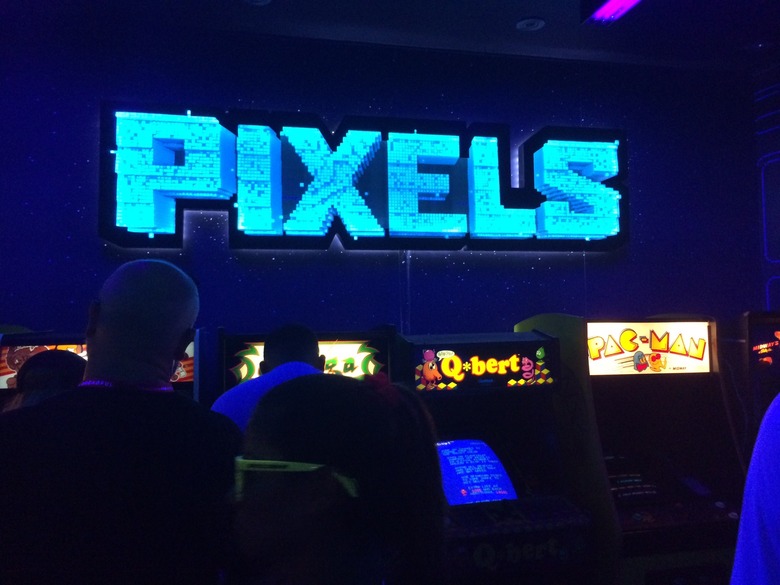 Sony Pictures has opened up shop across from the San Diego Convention Center at the Had Rock Hotel. Inside is the Pixels arcade, a small retro arcade that will be open for the remainder of the 2014 San Diego Comic Con International. The mini arcade will feature retro video game tournaments with next generation video game prizes (Playstation 4, or course). But more importantly, the arcade offers us some insight into the world of Pixels, the high-concept sci-fi action comedy coming from director Chris Columbus. Hit the jump to see some photos and video from the arcade, see the heroes Ghostbusters-like car, learn about a arcade game that we found inside and a strange encounter with Peter Dinklage's Billy Mitchell-looking felon character.
Here is a look inside the Pixels arcade:
Here is the broken Dojo Quest arcade game, which is a game we assume is from the movie:
The out of order sign had a handwritten note which included the url iloveyouladylisa.com, "THE OFFICIAL FAN SITE FOR DOJO QUEST'S LADY LISA". The Tumblr page is operated by the character played by Josh Gad who is obsessed with the heroine from the arcade game.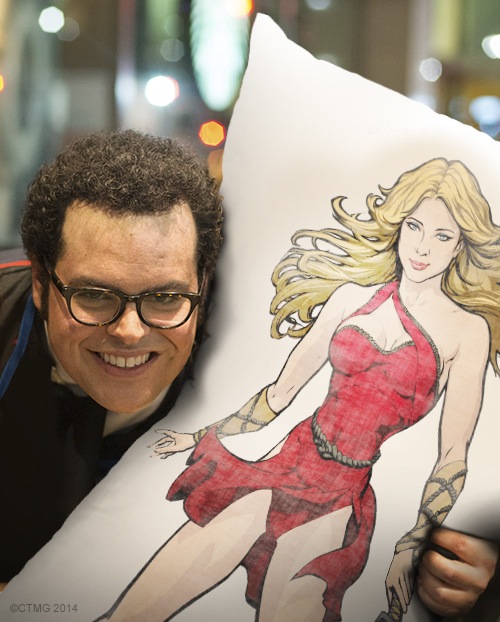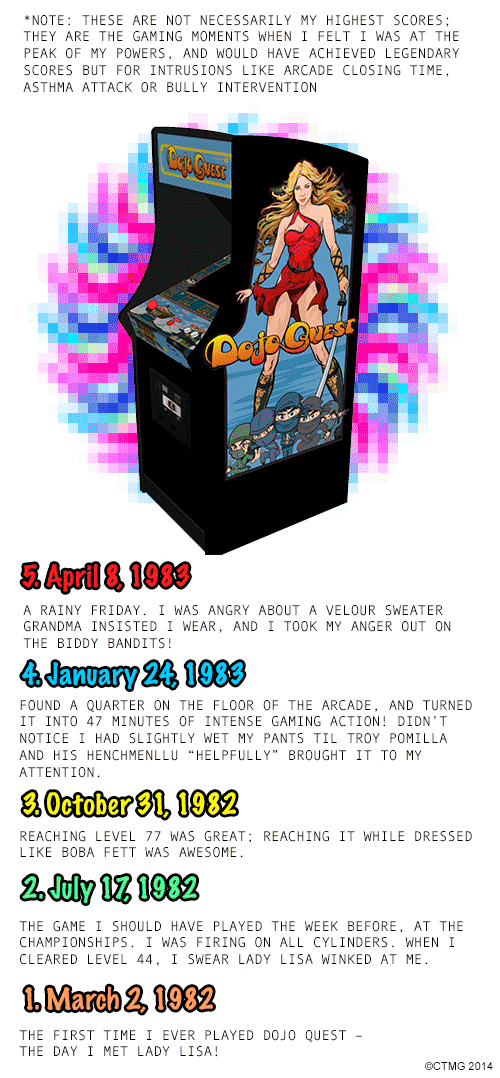 Pretty Little Liars star Ashley Benson plays Lady Lisa in the film, although its not known yet if she is voicing a CG character or playing a live action version of the video game character (although she looks like she could be the character).
Here is a video from inside the Pixels arcade that gives you a better feel for the promotional space, but also a look at the Dojo Quest arcade game from the movie and also the first footage of Peter Dinklage as a Billy Mitchell-looking frenemy:
Updated: Here is an official video from Sony:
Sorry about the loud music, but it was hard to capture audio inside the arcade.
In the lobby, the Ghostbusters-like hero car from the movie was on display — a mini-cooper named Blinky sports a Google Maps-looking scanner rigged to the top of the car. Also note, Blinky is also the name of the leader of the ghosts in Pac-Man.