POTD: Hall H Mega Photo During The 'X-Men: Days Of Future Past' Panel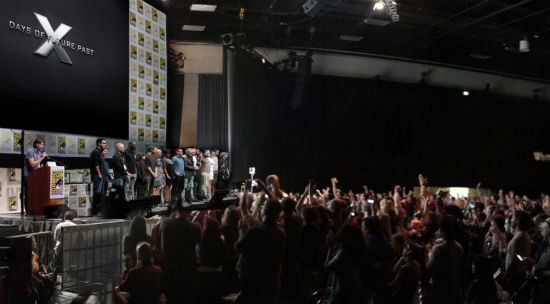 During the 20th Century Fox panel at Comic-Con 2013, the audience was told something totally unique was going to take place. No, they weren't talking about the appearance of the cast of X-Men: Days of Future Past. They were talking about a massive, massive photo that would supposedly include every single person in the nearly 7,000 person room.
The photo has now been released. Check it out below.
Here's a link to the full photo. I've taken a small screen cap below.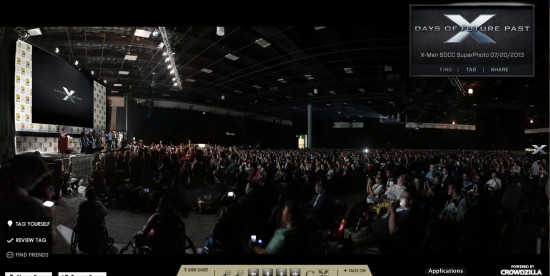 If you go in and tag yourself, you can be entered to win a poster signed by the full cast. Which is cool. But the fact that it's just a static photo, is decidedly not cool.
I wish they would have taken a Gigapan, like they do at the Super Bowl. With that, you can do a full 360 degree look around and literally find your face. In this case, they never even put the lights up nice and bright in Hall H so people in the back (like the /Film crew) had a shot at being in the image.
Okay, end pointless rant. It's still a great view of what Hall H looks like to everyone who couldn't be there. Can you find yourself?