Superhero Bits: The Avengers, Community, Before Watchmen, R.I.P.D., Green Lantern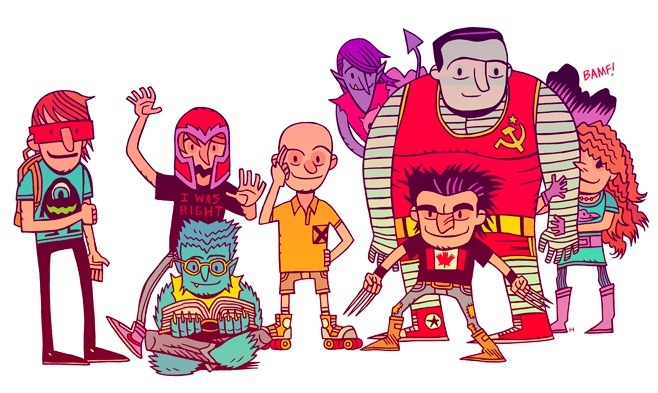 How is Disney going to let you get bonus content from The Avengers Super Bowl commercial? Where can you purchase Robert Downey Jr.'s actual Iron Man suit? How can one site be reporting R.I.P.D. is already a flop 18 months before release? Want to see a new image of Loki and some Avengers character posters? Where can you read about the bridge between Captain America: The First Avenger and The Avengers? Which two comic titans were involved in a lawsuit over the superhero Spawn? Did Kevin Smith get offered a gig writing Before Watchmen? And where can you get Superman underwear that improve sexual performance? All this and more in today's Superhero Bits.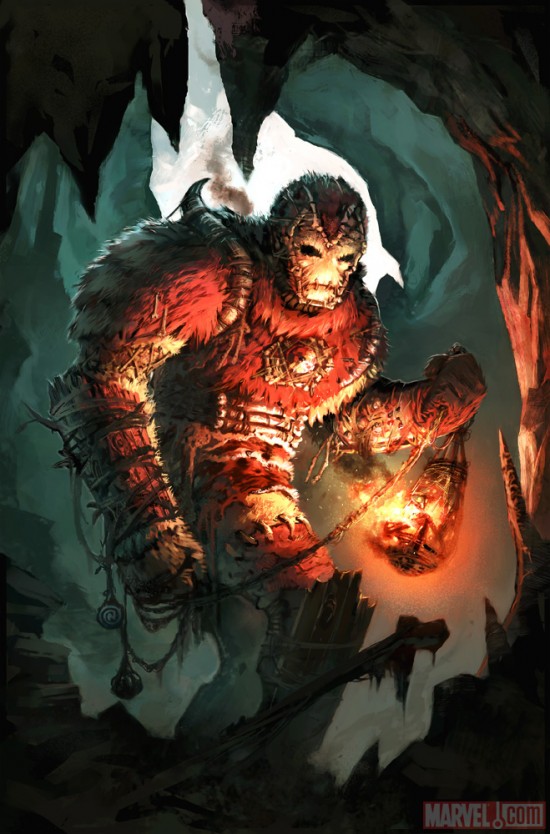 Caveman Iron Man. Whoa. Nice work by Deviant Artist Manarama via Geek Tyrant.
Lego Captain America kicking ass. Nuff said. Thanks to Topless Robot.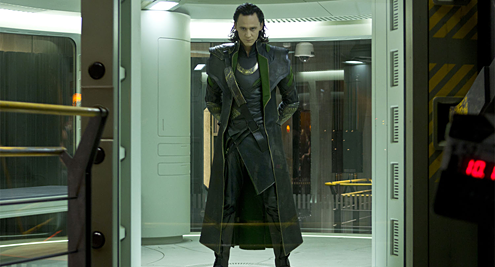 This new look at Loki in The Avengers came from the Superhero Hype message boards, via Comic Book Movie.
MidDay.com reports (via CBM) that Robert Downey Jr.'s screen worn Iron Man suit will be up for grabs at an auction in India in the coming months. I'm sure that'll go for cheap.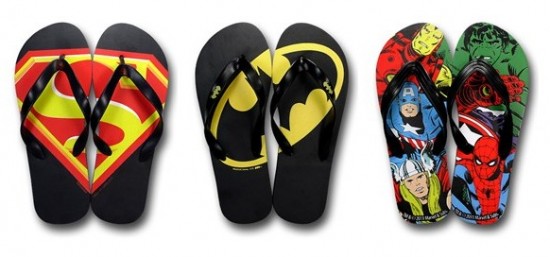 Spring is almost here. Kind of. Well, maybe not. But that's a perfect time to buy flip flops in the off season. Head to Superhero Stuff (via CBM).
Did you know Neil Gaiman and Todd McFarlane were involved in a lawsuit over Spawn? Well, it's now settled and Blastr has all the details.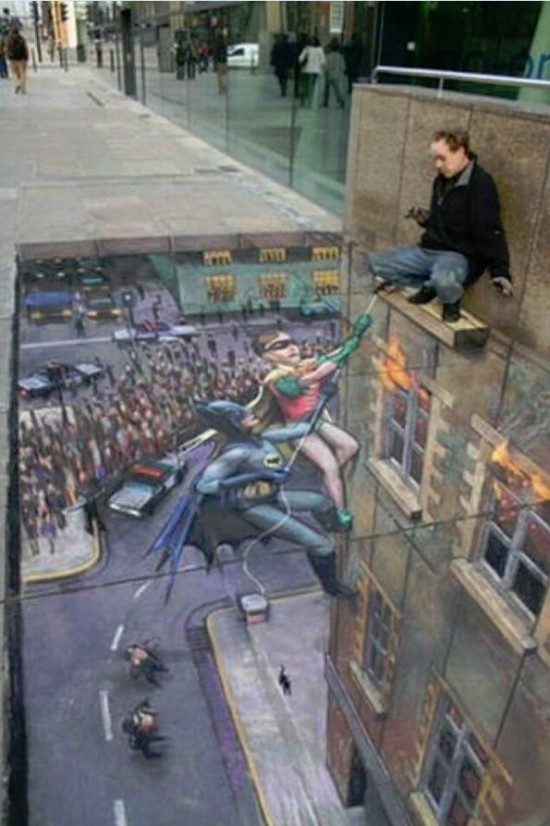 I'm not sure where this incredible sidewalk art is, but I want to find it and take a less blurry photo. Thanks to LATherocomplex on Twitter.
After seeing Chronicle, Badass Digest is convinced: Josh Trank is perfect to direct Fantastic Four.
Due to the amount of graphics and images included in Superhero Bits, we have to split this post over THREE pages. Click the link above to continue to the second page of Superhero Bits.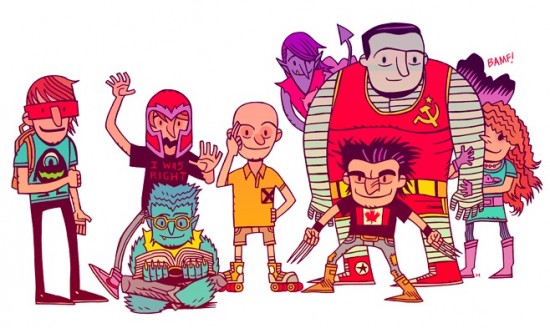 Unique X-Men vision by Dan Hipp (via Super Punch).
This is the worst kind of speculation. Flixist (via CBM) is reporting a source called R.I.P.D. is a bad movie. Um, does the source realize it's not scheduled for release for another 18 months? The Godfather might have been a piece of shit 18 months before its release too, that's why there's 18 months left.
Kevin Smith always tweets fun stuff and recently he posted this retro Batman Returns toy commercial. Ah, the good old days.
Speaking of Kevin Smith, Bleeding Cool reports he was offered the chance to write Before Watchmen and turned it down.

Not sure where someone can find these Avengers character images but CBM has them and they're new. Head there to see it bigger.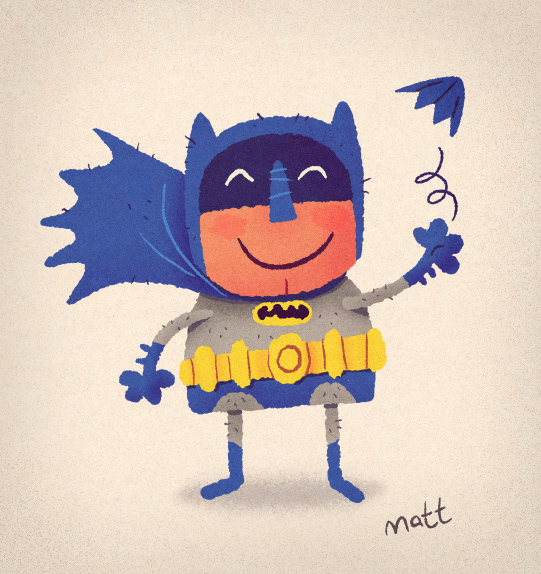 Cute Batman by Matt Kaufenberg (via Autumn Society).
Stitch Kingdom reports if you use Shazam during The Avengers Super Bowl ad you'll unlock bonus content. Set those DVRs.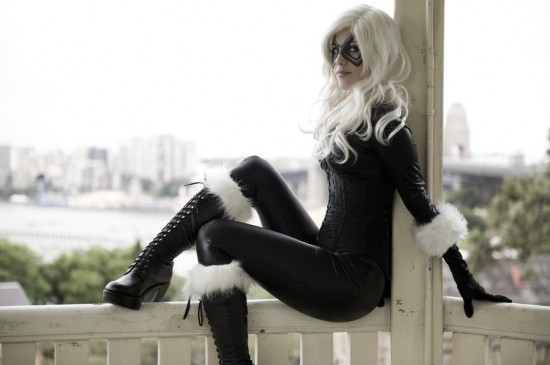 A gorgeous Black Cat cosplay over at Geeks Are Sexy.
We already highlighted it but if you want to read the full transcript of The Avengers Twitter chat, head to AICN.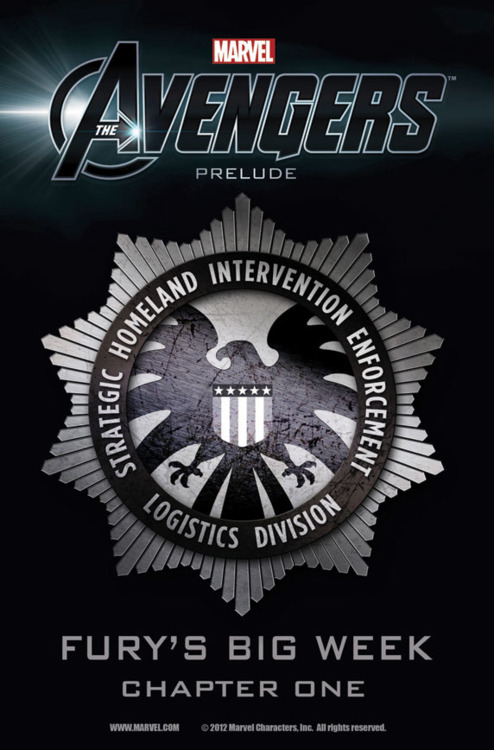 Agent M has posted several pages from an Avengers prelude comic that will link the gaps between Captain America: The First Avenger and The Avengers. Head there to read the first few pages.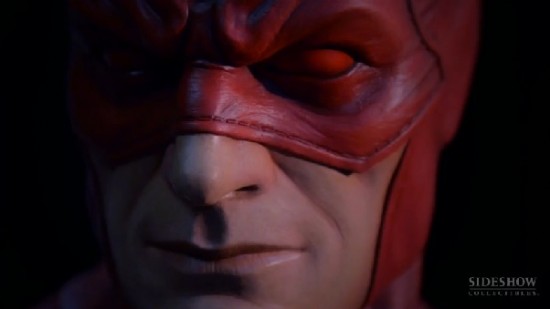 Sideshow offered a first look at a brand new Daredevil bust.Nerd Bastards points out that Marvel might be merging the worlds of their two Spider-Men come June 2012.
Due to the amount of graphics and images included in Superhero Bits, we have to split this post over THREE pages. Click the link above to continue to the third page of Superhero Bits.
Alex Pardee makes some really awesome, disturbing art and he's extended it to superheros. Wolverine is just one example. Head to io9 for more.
Don't forget, next week is the big Amazing Spider-Man event. This video shows it being promoted all over the world.
Marvel announced a Spider-Man: Turn Off The Dark app has now launched on Apple and Android.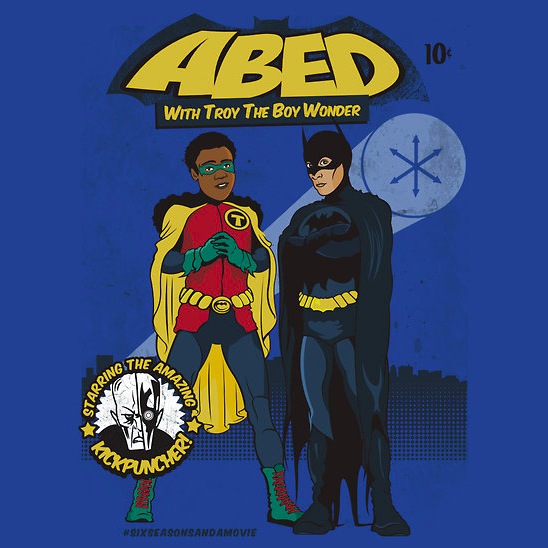 Red Bubble has this Batman themed Community shirt up for grab.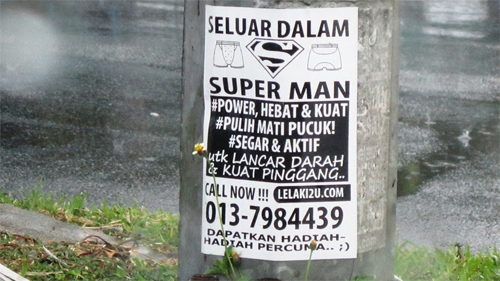 In Malaysia, you can buy Superman's underpants to help sexual performance. IO9 has more.
Get More: MTV Shows
MTV has an interview with the voice of Josh Keaton, aka Green Lantern, of the new Animated Series. Head there to read it but here's a clip from the show as well.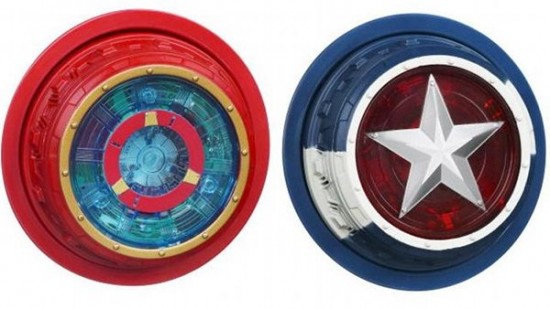 If you ever wanted your own Arc Reactor but only have like $20 in your pocket, head to the Big Bad Toy Story (via Fashionably Geek.)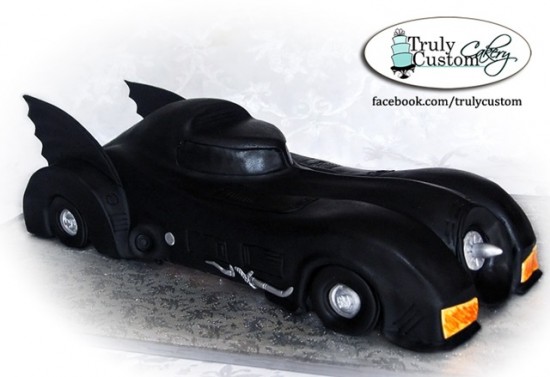 Here's a cool Batmobile cake by Truly Custom Cakery found on Between the Pages.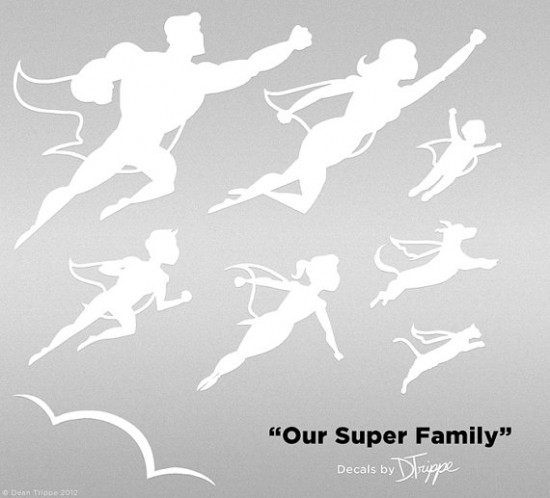 Make like The Incredibles and put these Super Family decals by Dean Trippe on your car or wherever.