J.J. Abrams Planning A New Book Project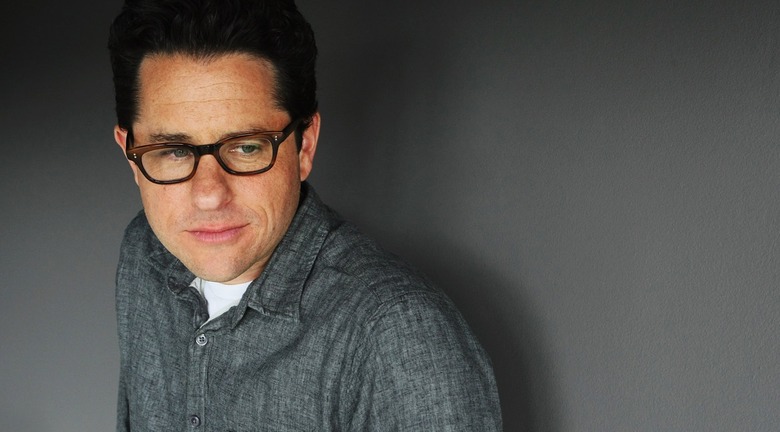 It's a good time to be writer/director/producer J.J. Abrams. His beloved but underperforming series Fringe was just renewed by Fox for a fourth season, and his upcoming film Super 8 is one of the most highly anticipated entertainments of the summer. And as if currently enjoying success in two media weren't enough, Abrams is reportedly in talks to tackle a third – print. Abrams is reportedly gearing up to begin a new book project. Read more after the jump.
Abrams' previous print work includes co-authoring a series of novels based on his ABC series Alias, and a comic book series related to his Star Trek film. Indirectly, of course, Abrams is responsible for several other books – a quick Amazon search for "Lost" reveals a considerable catalogue of unofficial series guides and analyses about the megahit ABC show, which ended last year. And as a screenwriter, Abrams is more prolific – he's got writing credits under his belt for many of his popular shows, including Felicity, Alias, Lost and Fringe.
Abrams' next big project will be the mysterious Super 8, which he wrote and directed. The film will open in theaters June 10, 2011, and stars Elle Fanning, Amanda Michalka and Kyle Chandler. It's already got people obsessing over it, picking apart the cryptic trailers for details and whatnot, and critics have been buzzing about the 22 minutes of incomplete footage that were shown last week. Like I said: It's good to be Abrams right now.