Spike Jonze's 'Secret Robot Short' Called I'm Here, Stars Andrew Garfield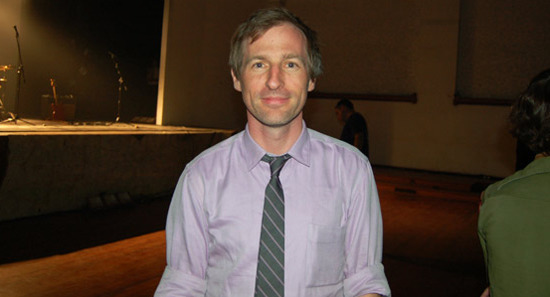 Spike Jonze is making a secret short film about robot love. Or: he's making a short film about robot love, and it's no longer quite as secret. I wrote about the project a few months ago, when all we had was a few small details and a suggestive photo. At the time the short was said to be premiering in November; obviously that didn't happen. Wonder if some wires were crossed — that's robot humor — and the November date was actually referring to We Were Once a Fairytale, which was leaked in October. Not long ago, Jonze said he hoped to finish it up by the end of January.
Regardless, now new details have come to light, including the film's backer, and the star: Andrew Garfield.
The Guardian has a tidbit about the new project, which was actually funded by Absolut Vodka. Before you get up in arms about Jonze making a long-form commercial, keep in mind how some other similar projects have gone before. There are those BMW films, some of which were quite fun, not to mention the recent Absolut films with Zach Galifianakis and Tim and Eric, which were total insanity.
Here's what The Guardian says:
He's just shot another half-hour short film for Absolut vodka, a "robot love story" called I'm Here, starring British actor Andrew Garfield.
I was already highly interested in this one, but Garfield bumps that up a notch. He was killer in Boy A, and has a great presence in The Imaginarium of Doctor Parnassus, as well. He's really the heart of that movie. While some of the other presences are more flashy, without Garfield the whole thing would fall apart.
That said, we still don't know much about this one, and thought the Guardian calls Garfield the star, we don't know to what extent he'll be featured in the 30-minute short. Below is the photo of a broken robot arm that I ran when this was originally announced. How does that fit in? No idea.
[via The Playlist]