Hugh Jackman Confirmed For Real Steel, But Is The $80 Million Budget Too Small?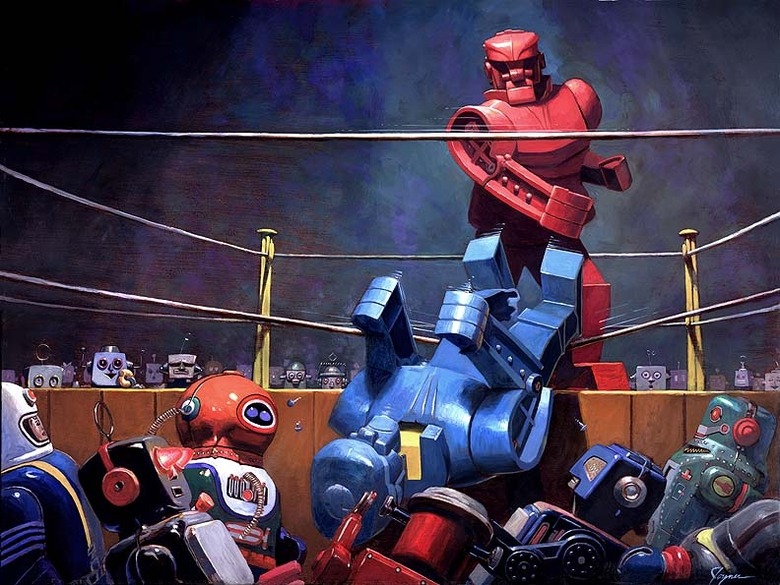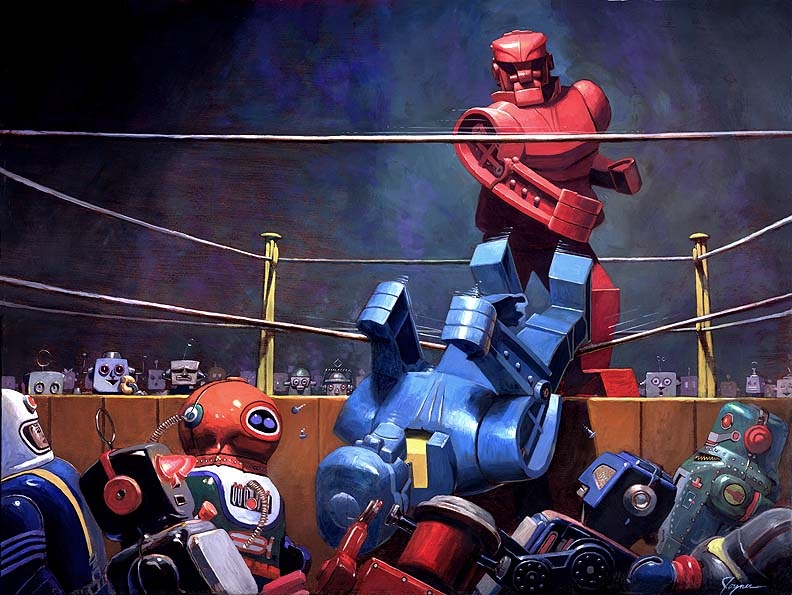 You might remember back in September that we reported Hugh Jackman as being in talks to star in Shawn Levy's futuristic robot boxing movie Real Steel.  Variety now confirms that Jackman has indeed signed on to star in the sci-fi sports drama, which will go into production in June 2010 with an $80 million budget.
This will be DreamWorks first greenlit movie following their split from Paramount, and since raising $650 million from both J.P. Morgan Securities and Reliance Big Pictures and an additional $175 million from Disney. But can they make a big sci-fi movie for $80 million? That's about half to one third of the average big hollywood sci-fi tentpole release now-a-days.
The film tells the story of a father and his estranged 11-year-old son who enter the world of robotic boxing. You see, in the future, human boxing has been outlawed, replaced with sports combat between human-trained 2000-pound heavy steel robots. Levy has described the story as "rousing sports movie".
Jackman will an ex-fighter who has "to reinvent himself when human boxers are replaced by robots" and finds that he has an 11-year-old son. He decides to become a promoter , but "access to sub-standard robot parts hampers his hopes for glory in Robot Boxing, until he discovers a discarded robot that always seems to win." He bonds with his son over the robot fights. The concept is something we've never seen before on the big screen, and in the right hands, could be a good Summer tentpole film.
Levy recently revealed that the robots in the story aren't based on what we've seen in most movies... They're not like the Terminator, and not cute like Wall-E. "These are human built, human-scale fighting machines. They are built for human spectacle. People in this movie have gotten bored with human carnage and human violence. So in the quest for more, more, more, this sport has evolved to this."
Real Steel is based on a short story by Richard Matheson, which was made into a Twilight Zone episode featuring Lee Marvin. DreamWorks initially bought the project, scripted by Dan Gilroy (The Fall), in 2005 for a reported $850,000. It has since been rewritten by Leslie Bohem (Taken, Dante's Peak) and John Gatins (Summer Catch, Dreamer).
Shawn Levy is best know for directing mediocre or bad comedies, the Night at the Museum series, Cheaper By The Dozen, The Pink Panther, Just Married, and Big Fat Liar. This could mean that the family sci-fi actioner might be redeveloped with more of a comic tone.