Page 2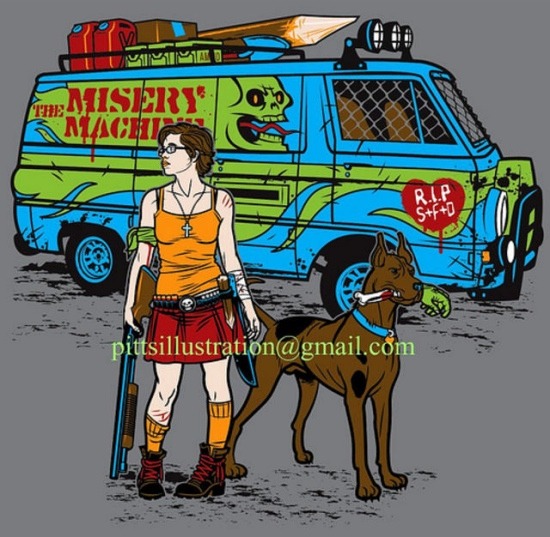 If Scooby Doo had been set in a post apocalyptic zombie-infested world, it might look like this. [boingboing]
Page 2 is a compilation of stories and news tidbits, which for whatever reason, didn't make the front page of /Film. After the jump we've included 30 different items, fun images, videos, casting tidbits, articles of interest and more. It's like a mystery grab bag of movie web related goodness.
The 12th British Independent Film Award nominations were announced: Fish Tank earned 8 nominations including Best Film and Best Director, Duncan Jones's Moon claimed 7 nominations including Best Film. An Education, In The Loop and Nowhere Boy share 6 nominations.
What if Spike Lee had directed Where The Wild Things Are instead of Spike Jonze. What a difference a last name can make. [buzzfeed]
This funny deconstruction of Disney princesses was discovered on digg.
This past Sunday's Dexter hit a series-high for Showtime with 1.7 million viewers. [livefeed]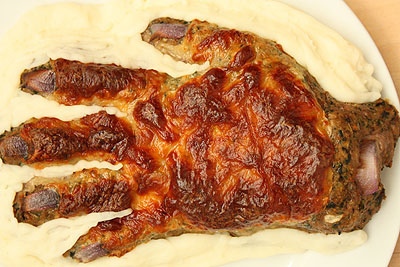 NotMartha has the instructions on how to prepare a meat dish to look like a dead human hand.
Get a first listen of Chicago-based musician Sad Brad Smith's "Help Yourself," an awesome original composition created for the soundtrack to Jason Reitman's Up in the Air. [EW]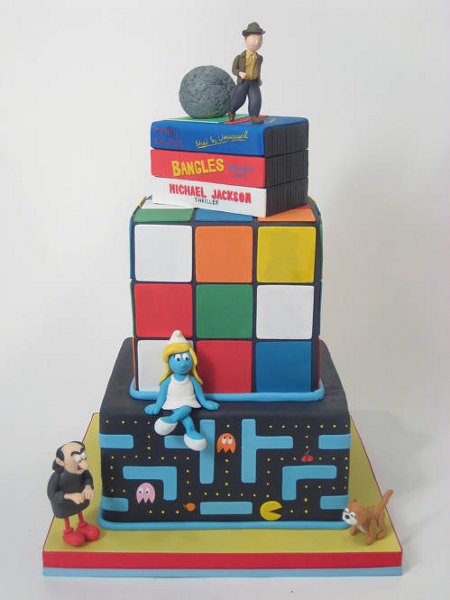 While this Awesome 80's cake isn't strictly about movies, it does feature Indiana Jones and the Boulder of Doom. [geekologie]
Cracked tries to figure out the logic of Saw's Jigsaw killer.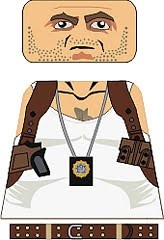 TriUmp created a lego minifig decal John Mclane from Die Hard. [toycutter]
What happens when you combine Harry Potter and Back To The Future? You get this web comic Hogwarts High. [livejournal]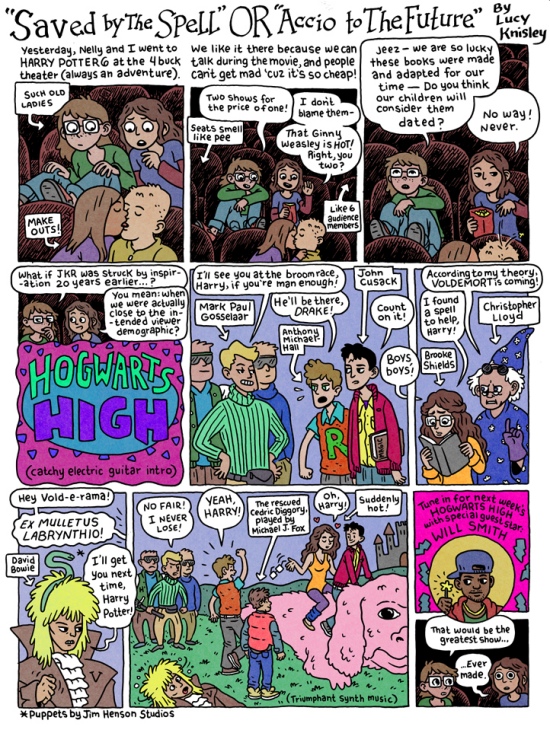 Forget the big titles, IGN has a list of the top 10 horror movies you haven't seen.
World War Z author Max Brooks talks with MTV about his favorite Halloween zombie movies.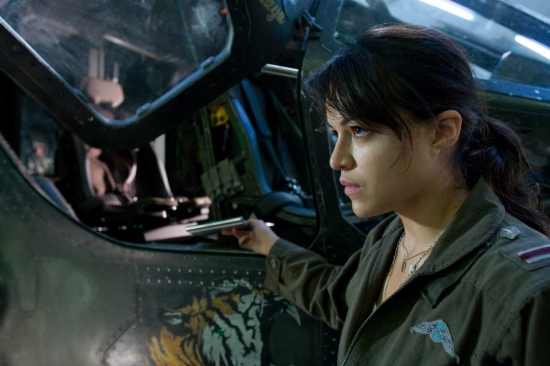 MarketSaw has a new photo of Michelle Rodriguez in James Cameron's Avatar. Click on through to see the image in high resolution and to get some commentary on the details from the 3D crew.DivineCaroline takes a look at the possibly racist ghosts of Disney's past, complete with video examples.JJ Abrams tells MTV that while his abandoned Superman script was never produced, returning to that would "would be a blast": "I do think there's a version of that movie that could be really fun to see," said Abrams. "You never really know. Everything happens for a reason."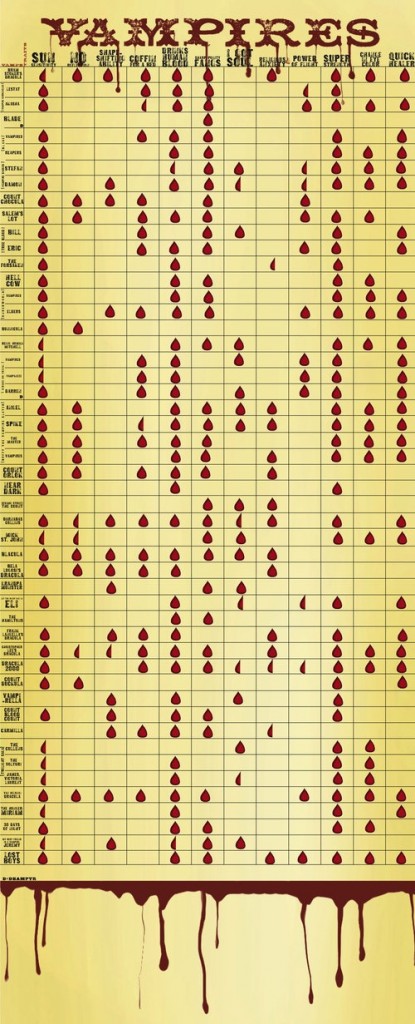 i09 has a visual roundup of the 50 top vampires strengths and weaknesses.Wes Craven recommends Halloween horror movies to EW.Time takes a brief look at the history of WWII movies.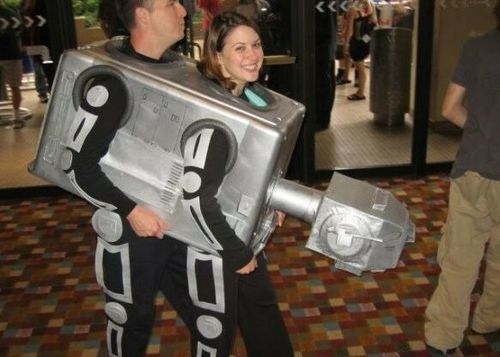 Check out this cute geek couple in a Star Wars AT-AT halloween costume. [tdw]
A new study proves films costing more than $100 million make more money. Could it be because the advertising budgets are much higher? I think so. [variety]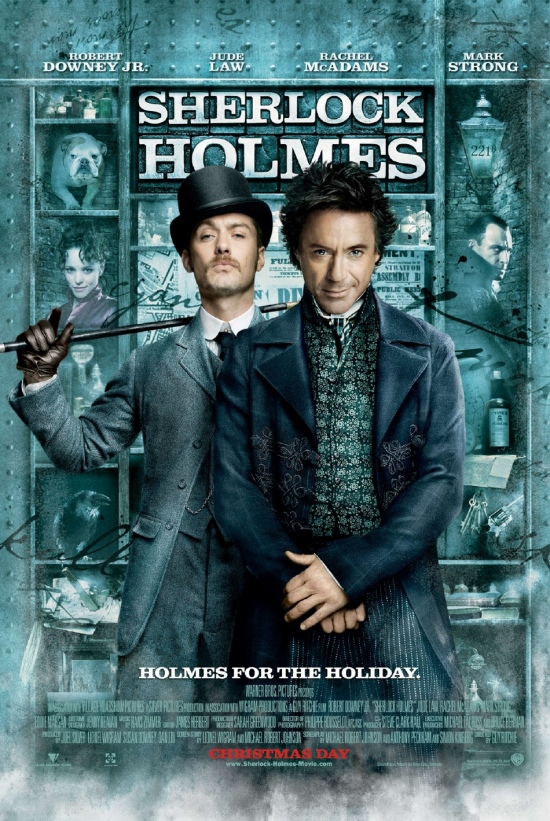 Warner Bros has released a poster for Guy Ritchie's Sherlock Holmes. Robert Downey Jr is horribly photoshopped, and the tagline "Holmes for the Holidays" needs to go.
Blair Witch director Daniel Myrick comments to EW about Paranormal Activity: "It's encouraging to see another film come out that's in the spirit of the Blair Witch aesthetic. And the marketing approach that's doing so well reaffirms in my mind that you don't need to spend a ton of money to have a successful film." ... "Yeah. I liked it. There are things I definitely would have done differently, 'cause that's just me the filmmaker speaking, but I try to look at it objectively, not as the Blair guy. I thought it had some great scares in it. I got to see it with an audience at a private screening, and the audience reaction was great."
[No photo]
New set photos confirm Lukas Haas' involvement in Christopher Nolan's Inception. [playlist]
BloodyDisgusting explains that if you downloaded Paranormal Activity illegally, then you saw a completely different version of the film, which isn't as good as the one in theaters.Willem Dafoe tells MTV that at a very early stage, Tim Burton talked to him about playing Batman.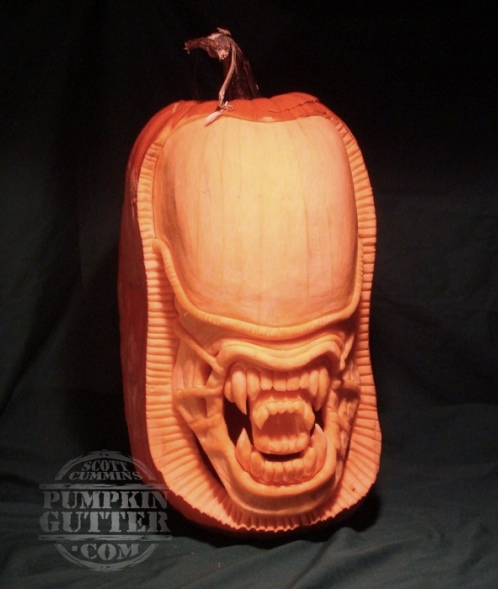 Check out 20 movie villain pumpkin carvings over at Screenjunkies.
Cameron Crowe's Say Anything... turns 20 this year. LA Times takes a look back.
The soundtrack for Nine will feature three new original songs. [playlist]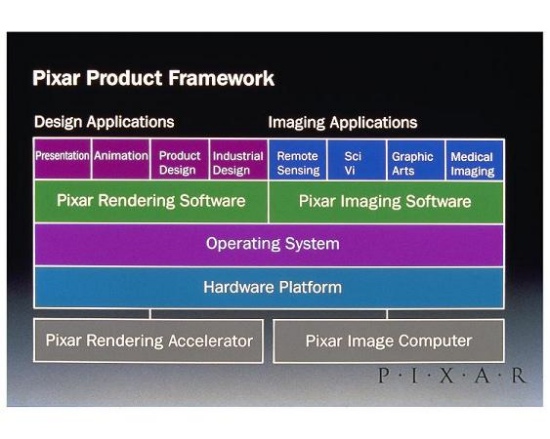 PixarTouch has posted a photo of the Pixar product plan from 1989.io9 presents a tragic video history of male nudity in science fiction films.Anchor Bay Films has picked up the US distribution rights to the Broken Lizard comedy The Slammin' Salmon, which will hit theaters in December. [variety]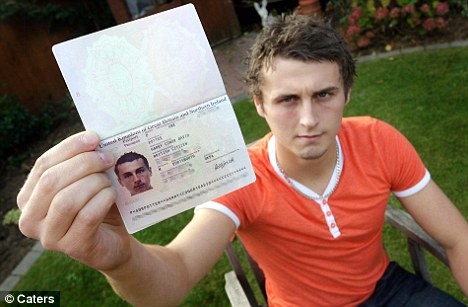 The Daily Mail has an article on the "real life Harry Potter" who even has a scar on his forehead.MovieFill has a list of the 7 Best and Worst TV spin-offs of all time.
CBS Films has hired Andrew Fleming to direct the romantic comedy Permission, a screenplay penned by Legally Blonde scribe Karen McCullah Lutz. [variety]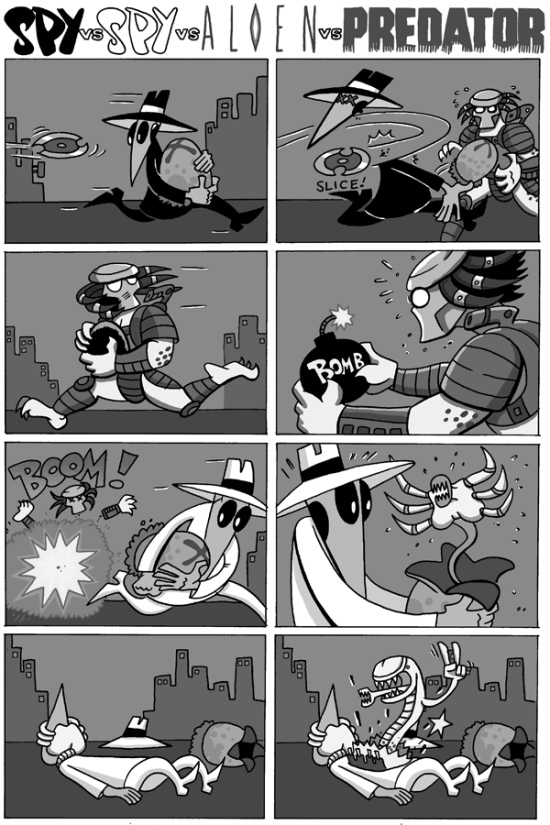 You've seen Spy vs. Spy and Alien vs. Predator, but how about Spy vs. Spy vs. Alien vs. Predator. [superpunch]
Justin Theroux (Tropic Thunder) will be producing Air Guitar, a story set in the competitive world of air guitar, for Paramount Pictures. [riskybiz]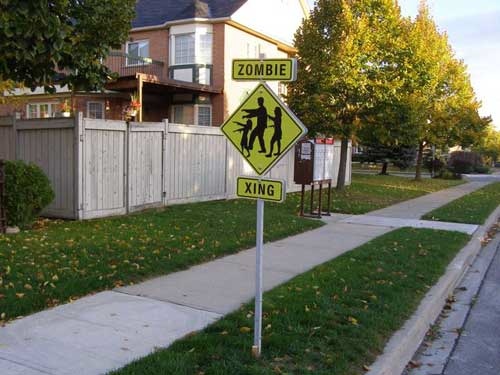 This Zombie Crossing sign was spotted in Brampton, ON. [tdw]
In a New Yorker this week, Wes Anderson admitted that he was troubled by the reception of The Darjeeling Limited, especially in light of the success, the following year, of Danny Boyle's Slumdog Millionaire: "Why did this India movie become a big hit and mine didn't?" he said. He answered his own question: "With my style, I can take a subject that you'd think would be commercial and turn it into something that not a lot of people want to see." [vulture]
MyModernMet has a collection of photos showing the mundane life of Darth Vader. [gws]
Wanna blow up the Death Star? There's an app for that... coming soon.
Topless Robot takes a look at the 10 most embarrassingly collectible Star Wars toys of the 1990's.
FilmSchoolRejects has the poster premiere for Women in Trouble.
As part of their annual 25 Days of Christmas, ABC Family will be playing a collection of 20 Pixar shorts back to back. [upcomingpixar]