Full Trailer For Timur Bekmambetov-Produced Black Lightning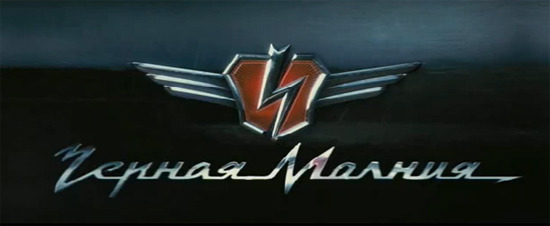 And with this, Timur Bekmambetov takes the next step towards becoming the Russian Luc Besson. The director is producing Black Lightning, a film that he's described as "the Russian response to Transformers and Batman." Which, watching this full trailer for a film about a kid who becomes a superhero after buying a flying car, I suppose I can see. Though I'm thinking more Christine meets The Greatest American Hero, but whatever works for you, Timur.
This trailer features no English, but isn't too difficult to decipher. Seems to be basically: boy wants girl; girl likes guy with hot car; boy buys crappy used car; crappy used car can fly; boy becomes superhero. All of these things naturally follow one another. Indeed, the (poorly translated) plot synopsis is:
This is a story of Moscow University's student who becomes the owner of ordinary from the first sight, been-used, but... able to fly "Volga" car. With this car he will be able to not only avoid Moscow traffic jams, but unexpectedly for himself turn to city's defender, mysterious fighter against Evil.
The teaser released earlier this year looked more or less like a car commercial, but this just looks like flashy studio product in a different language. That's pretty much par for the course for Bekmambetov, who seems to love making movies that are almost alternate reality versions of studio films, whether he's working for a US studio or a Russian company. They cost less and go farther when it comes to outlandish scenarios and action. They also have more guys in hoods than average. Granted, he's not directing this film; Alexandr Voitinsky and Dmitriy Kiselev are. But his stamp is definitely on this footage.
Give it up for the trio's ability to make a film on a budget, at least: this thing reportedly cost only $8m. That's still a big bump up from the Day Watch and Night Watch budgets, but $8m certainly buys some flashy effects in Russia. Let's see if the movie holds up. It is about a boy with a flying car, after all.