Cool Stuff: Eco-Friendly Batmobile T-Shirt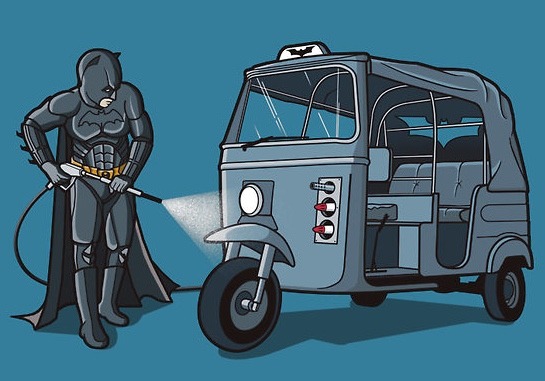 Batman cares about the environment. After the Tumbler was destroyed, Alfred talked Bruce into investing in a new environmentally friendly Batmobile. But when Batman found out that he has to clean the car himself, he wasn't too pleased. Rubyred's new Bat-Tuk-Tuk t-shirt is available in a range of colors and styles and printed on 100% cotton American Apparel tees for $26.53 on redbubble.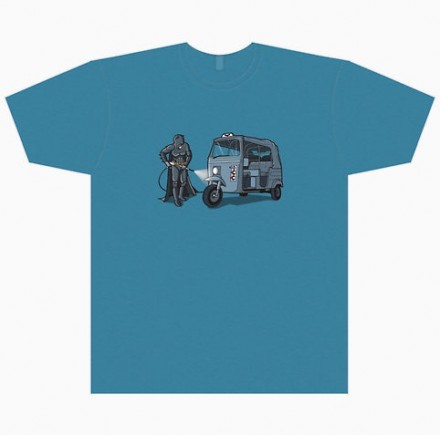 Cool Stuff is a daily feature of slashfilm.com. Know of any geekarific creations or cool products which should be featured on Cool Stuff? E-Mail us at orfilms@gmail.com.