Zack And Miri Make A Porno: New Photos And Production Logo

The official Zack and Miri Makes a Porno website (zackandmiri.com) features some new photos and the first we've seen of the film's production logo. I like it, but it should be noted that writer/director Kevin Smith warns it is only a production logo:
"It was the production logo: on all the stationary, the chair-backs, the slate. Doubt it'll be used for the poster or anything."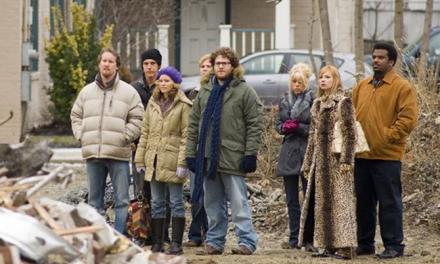 Someone on the View Askew message boards also asked Smith how much further in the Sex comedy department does Zack and Miri go compared to his previous films. Smith replied:
"Remember the donkey show [from Clerks II]? Child's play, in comparison."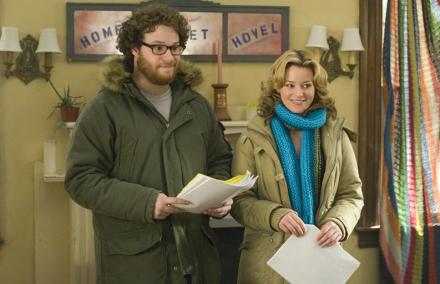 Smith also revealed that they will be cutting a redband movie trailer ("Where it winds up is anybody's guess"). My guess is in front of an R-Rated movie in Regal Cinemas (who now allow Red Band trailers) and online in some format.
via: NewsAskew