It Was Never Certain That Lauren Ambrose's Yellowjackets Role Would Even Exist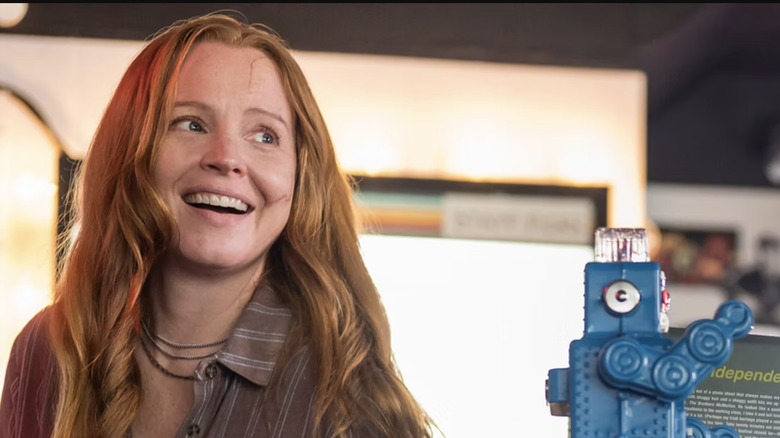 Showtime
When "Yellowjackets" debuted on Showtime at the end of 2021, it didn't take long for the world to get addictively stung by the multi-timeline cannibal thriller. The series tells the story of the 1996 state champion women's soccer team from Wiskayok High School after their plane crashes in the Canadian wilderness on the way to their national tournament, stranding the teens to fend for themselves for 19 months. The show simultaneously explores the lives of some of the survivors of the crash 25 years later, as they struggle to adjust to a normal existence after the world assumes they had resorted to cannibalism for survival all those years before. Oh, and there's that whole "Lottie Matthews started a cult" thing.
At the end of season 1, the only survivors we knew about were Shauna Sadecki (Melanie Lynskey), Misty Quigley (Christina Ricci), Taissa Turner (Tawny Cypress), Nat Scatorccio (Juliette Lewis), and an unseen Lottie Matthews. Multiple members of Team Yellowjackets have sadly already left this mortal coil, but who lives and who dies in the world of "Yellowjackets" is still unfolding. In the 1996 timeline, the "Yellowjackets" Hive fandom has grown immensely attached to goalkeeper Van Palmer, played perfectly by Liv Hewson.
Fans have been fearful that Van doesn't make it out of the wilderness alive, especially considering she's already had half of her face mauled by a wolf. However, ahead of the promised shocking season 2 premiere, it was announced that Lauren Ambrose ("Servant," "Can't Hardly Wait") would be joining the stacked cast of beloved '90s teen stars all-grown-up as Adult Van. Lucky, lucky us!
Van lives!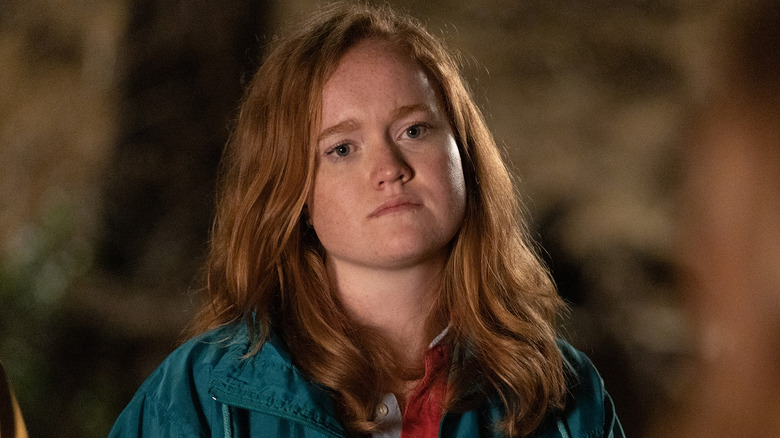 Showtime
During an interview with Entertainment Tonight, Lauren Ambrose was asked as to whether or knew she was aware that she'd been the leading choice in communal fancasts, long before it was announced whether or not the Van character would even make it out of the woods to see adulthood. "No, didn't know that, but I definitely had the experience of watching the show and being like, 'Well gee, can I be in that?'" she said. "And then they asked me to, so that was a different experience, right? I've never watched something and loved it and then go on it. So that's been cool."
Van Palmer is one of the most cherished characters in the series, but even in a show centered around mysteries, the majority of fans were thrilled to learn Ambrose had been cast, as it confirmed Van's survival into adulthood. "Liv [Hewson] created a beautiful character that wasn't even necessarily meant to stick around, and because of Liv's very cool, beautiful performance, I get to be part of it now too," Ambrose said. While show creators Ashley Lyle and Bart Nickerson have never outright said that Van was supposed to die in the wilderness, fans have theorized since season 1 ended (mostly on the r/Yellowjackets subreddit which I wholly admit to stalking) that Van's survival is a result of the fandom's obsession with her character. Regardless, Van Palmer lives, and the show is better for it.
Season 2 of "Yellowjackets" will buzz onto Showtime beginning March 26, 2023.