Cillian Murphy 'Struggled' With The Constant Violence Of Peaky Blinders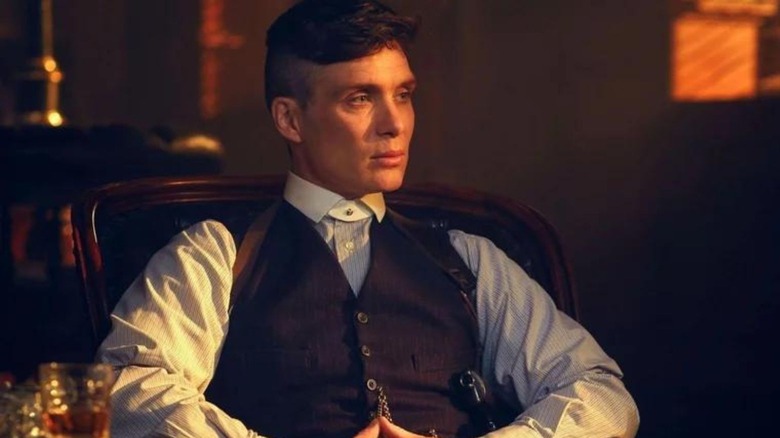 Netflix
Over the course of six seasons, "Peaky Blinders" routinely showed brutal displays of violence and murder as Tommy Shelby (Cillian Murphy) and his family throw punches, make multiple assassination attempts, and use the razors sown into their hats to cut their enemies. "Peaky Blinders" tells the tale of a street gang, after all, so violence has always been a crucial aspect of the show. The Shelby family engaged in illegal bookmaking, smuggling, fraud, and bribery, and not to mention their robberies and skirmishes with rival gangs. That's going to stir up some problems every now and then.
Lead actor and executive producer Cillian Murphy underwent accent training and a strenuous fitness regime to embody Tommy Shelby's imposing frame and fearsome personality, and while those efforts came with challenges, there was one aspect of the role the performer says he struggled with, and it had to do with the show's depiction of violence.
Tommy's trauma has disconnected him from violence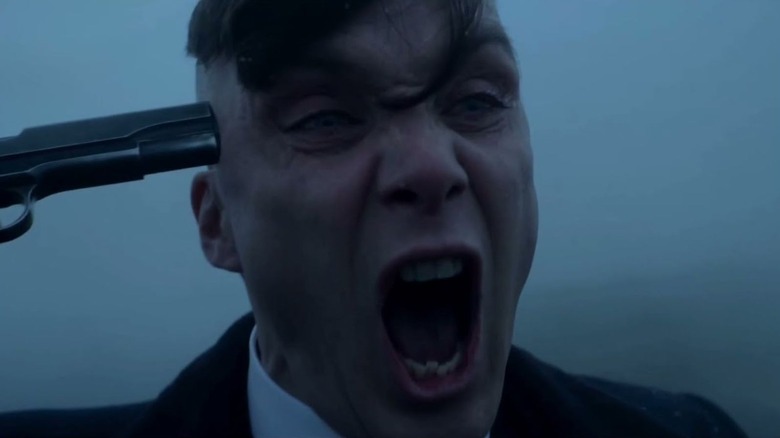 Netflix
Tommy Shelby is one of television's most compelling characters: He's a man who will stop at nothing to win, his trauma disorients and empowers him, and he is deeply committed to his family. Then there's the dark side — the violent consequences of what he does that he must navigate. For Murphy, one of the most challenging parts about playing Tommy Shelby was the character's disconnection to the violence of his crimes. In an interview with Entertainment Weekly, Murphy talked about how he wasn't always happy with his character and occasionally struggled with the weight of his actions:
"Sometimes I find the violence and the disconnection to the violence difficult. There were times where I would talk to Steve [Steven Knight, the showrunner of "Peaky Blinders"] and go, 'Does he really have to do that?'"
'It isn't like superhero violence'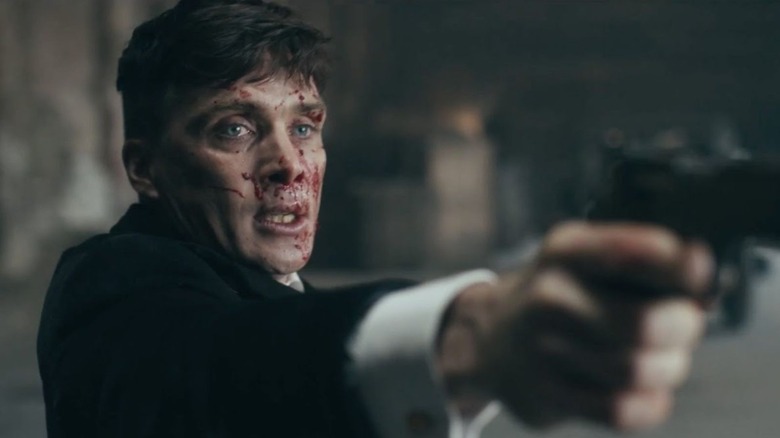 Netflix
Murphy, who is no stranger to superhero movies after portraying The Scarecrow in Christopher Nolan's "Dark Knight" trilogy, also explained how the violence in "Peaky Blinders" is on an entirely different level than what audiences see in many modern superhero films and TV shows.
"I struggle with the violence sometimes, but there's always consequences to the violence in 'Peaky,' it isn't like superhero violence. If someone gets injured, they stay injured. There are consequences. But I struggle with that part of it. But he is a contradictory, complex, difficult character to play. You've got to put aside your own moral compass and go with it."
Cillian Murphy portrayed Tommy Shelby throughout all six seasons of "Peaky Blinders," and consistently delivered a terrific performance. It's really something to watch a man who is unafraid of death, who outwits every individual he comes across, and who can make anything happen as long as he sets his mind to it. Very rarely do we see characters as enigmatic and analytical as Shelby, and one could make the case that part of the reason the show was such a success is because of the actors' commitment to showing these characters doing whatever it takes to get ahead — no matter how ruthless their actions may be.