Steven Knight Knows Netflix Played A Big Part In The Success Of Peaky Blinders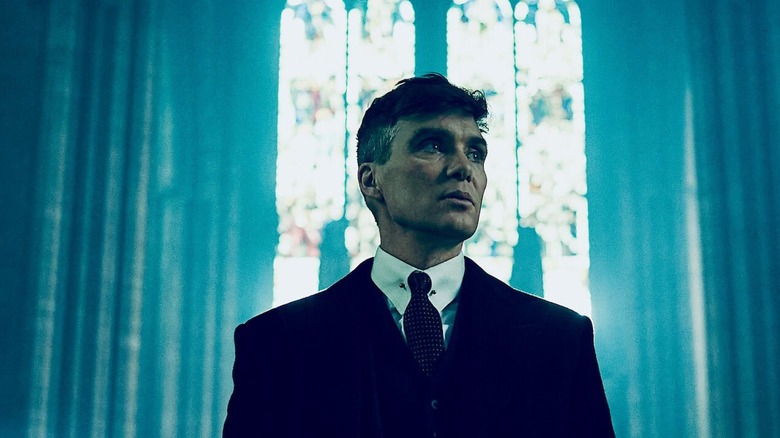 Netflix
There's a lot that went into making Steven Knight's "Peaky Blinders" successful. The period drama series followed the exploits of Birmingham-based gangster Tommy Shelby (Cillian Murphy) and his crime family, exploring their journey as they made their crime business legitimate. Murphy's Tommy is enigmatic; he is as stylish as he is prone to violence, and the fascination surrounding his character has been significant.
While Cillian Murphy has credited the show's success to pop culture's fascination with gangsters and their way of life, along with the fact that "Peaky Blinders" mythologized the working class in a way that hadn't been on television before, creator Steven Knight has Netflix to thank. After the streamer acquired the rights to release the show in the United States and around the world in 2014, "Peaky Blinders" witnessed massive popularity thanks to American viewers.
Steven Knight is grateful to have Netflix as a platform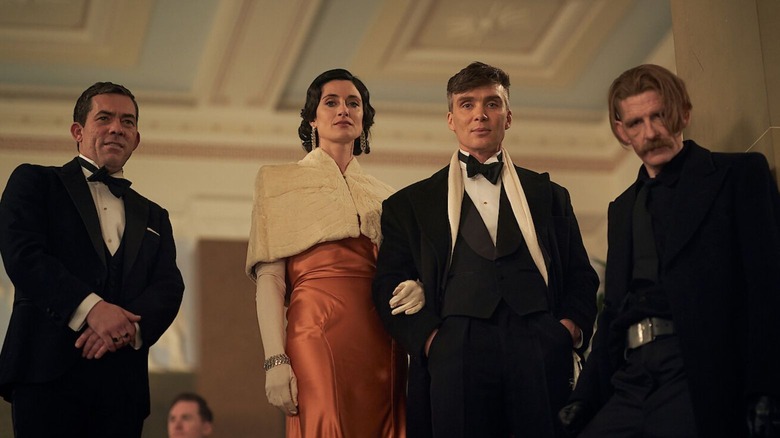 Netflix
The gangsters in "Peaky Blinders" live outside our moral code — they make their own. It's what makes them endlessly fascinating. "Peaky Blinders" showcased them in a humane manner, in a way that hadn't been done on television in a long time. Setting aside its character's propensity for crime, the series discusses themes that resonate with the everyday man: a profound love for family, ambition to be the best, trauma, and grief, among others. All Steven Knight needed to introduce this phenomenon to the rest of the world was the support of a streaming network such as Netflix — and he's grateful for what it has done for the show.
In an interview with Deadline, the renowned screenwriter explained how he was well aware of the role Netflix played in bringing "Peaky Blinders" to American audiences. Knight was pleased with the response and love the show had received after its appearance on the streamer, and the reaction from numerous communities meant a lot to him. Knight went as far as to say that without Netflix, "there's nothing."
Netflix has introduced Peaky Blinders to a global audience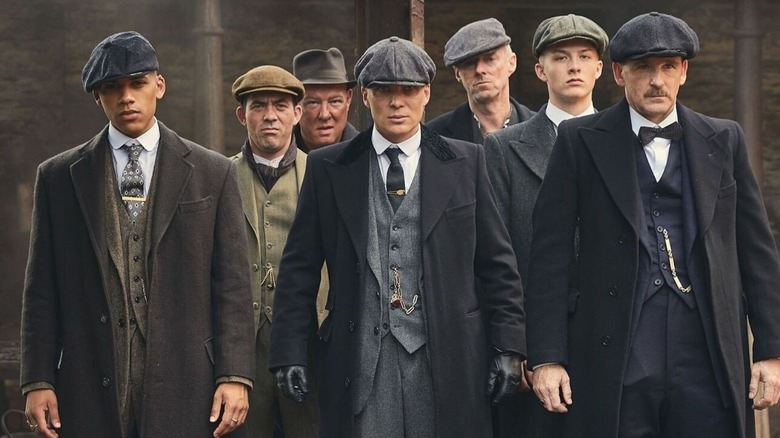 Netflix
Here's Knight's full quote from the interview:
"What I'm finding really exciting even increasingly in the last two or three months is the amount of people who have now seen the first two series. A lot of people have only just seen them and the amount of response and amount of love for the show, the way it's affecting how people are dressing and behaving differently, the way that in the States we're hearing that Hispanic and Black audiences are responding; that's fantastic. Without a platform they're never going to get a hold of it and I think these are exciting times in television because we don't really know what's going to happen next. It's all being stirred."
Knight suggested that when they began working on the show, they didn't necessarily expect a global audience for it. "Peaky Blinders" is set in Birmingham and fictionalizes a real-life 19th century crime gang from the city. That an American audience was willing to watch and appreciate "Peaky Blinders" wasn't something that Knight's team predicted.
"People in America are willing to watch something set in Birmingham, whereas I don't think that was necessarily true when we started."
"Peaky Blinders" wrapped up its sixth and final season in April earlier this year, but the story will continue in a spin-off film that Knight is presently writing. There's more to Tommy Shelby's story, and hopefully, we get to see more of that soon.