Andor Convinced Avenue 5's Creator That A Star Wars Comedy Just Might Work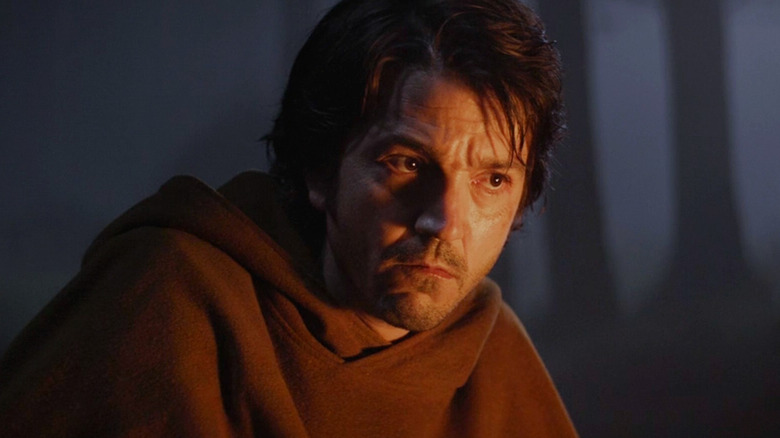 Disney+/Lucasfilm
"Andor," if you will forgive me for being forward, is readily the best live-action "Star Wars" show made to date (with no offense intended to our beloved helmeted himbo Din Djarin and his son Grogu). But more than that, it's a streaming series that's actively redefining what a Star War can even be, now that George Lucas' mega-successful creation is residing under the watchful eye of Sauron Mickey Mouse.
Created by credited "Rogue One: A Star Wars Story" co-writer Tony Gilroy, who was heavily involved in the film's reshoots, "Andor" might give off the impression of being a typical origin story for its namesake, "Rogue One" lead Cassian Andor (Diego Luna). In motion, however, it plays far less like your average "Star Wars" adventure tale offering something for viewers of all ages, and more like an adult sci-fi drama. Moreover, with its focus on the mundanities of Imperial bureaucracy and the daily struggles of the working class in a galaxy far, far away, "Andor" has a lot more in common with Gilroy's dramatic thrillers like "Michael Clayton" than even "Rogue One" or anything else related to "Star Wars."
Even someone like "The Thick of It," "Veep," and "Avenue 5" creator Armando Iannucci, who's arguably one of the last names one would expect to see casually expressing interest in anything related to "Star Wars," has taken notice of "Andor." In an interview with Inverse, the Scottish multi-hyphenate (who's best known for his biting political satires) had kind words to say about the Disney+ show:
"I've just started watching 'Andor.' It's really interesting. It's very different. Even the music is different than usual 'Star Wars' music. I like that idea of just starting fresh and not being obsessed with the Death Star."
Imagine Veep, but with Stormtroopers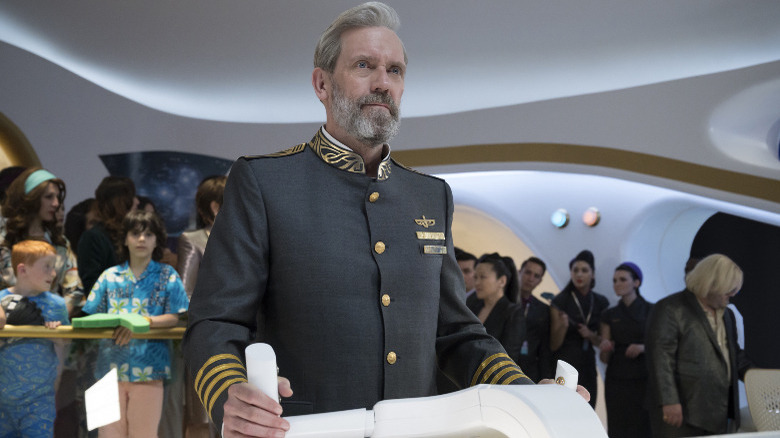 HBO
"Avenue 5," which is currently airing its second season, marks Iannucci's first expedition into full-fledged sci-fi territory. But while its story centers on a commercial space cruise gone very wrong (in a darkly funny sense), the show also takes place in a future that's much closer to the real world in 2022 than the "Star Wars" universe.
Still, for Iannucci, it would seem "Andor" has quickly succeeded at highlighting the parallels between that fantastical sci-fi setting and our not-so-chipper present-day existence on Earth, enough so that he said he could "absolutely" imagine creating what Inverse pitched as "an Armando Iannucci comedy about politics in the Empire." He also made it clear he's open to the idea of making such a "Star Wars" comedy series for real, citing the "great fun" he had recently writing a "Spider-Man" story for Marvel Comics to celebrate the web-slinger's 60th anniversary. To quote him directly:
"So yeah, I think whatever it is, as long as it's an interesting new development rather than more of the same is how I see it. 'Andor' is interesting in that it's decided to just park everything else."
Besides being a great series on its own terms, "Andor" also points the way into the future for a galaxy far, far away. It proves that changing things up is not just beneficial, it's crucial if Disney and Lucasfilm hope to prevent "Star Wars" ennui from settling in en masse, now that they're cranking out live-action series around the clock (with several more movies also in the works). A "Veep"-style comedy show about Imperials being ineffectual jerks would very much fit that approach, too, should Iannucci or anyone of equal skill be inclined to make it.
"Avenue 5" streams on HBO Max, with "Andor" streaming on Disney+.