Kelsey Grammer Explains What We Can Expect From The New Frasier Series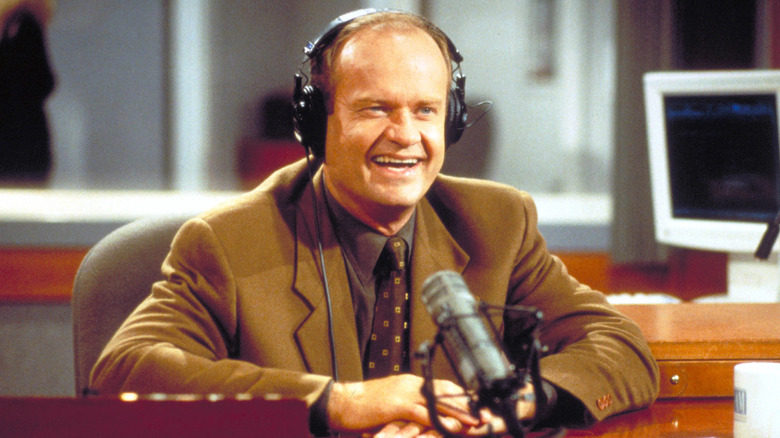 NBC
When "Money Plane" came out in 2020, it was clear that all of our lives would never be the same. A cheesy heist film starring WWE superstar Edge and Kelsey Grammer with B-movie action and a C-movie script, "Money Plane" changed the way we all saw cinema. Unfortunately, Grammer clearly could have used a trip to a real life money plane, as he's now set to star in Paramount+'s "Frasier" sequel series.
Throughout the '90s (which I firmly believe actually ended in 2004, when "Friends" and "Frasier" both came to an end), Frasier Crane and his wacky family and associates afforded us all a chance to laugh at the upper crust of our society — who, it turns out, have most of the same petty hang-ups that us regular folks do. The show was massively successful, lasting eleven seasons and racking up five Emmys for Outstanding Comedy Series.
Normally, I'd be quite cynical about the prospect of following up any sitcom almost twenty years after the original ended. However, "Frasier" itself was a spin-off of "Cheers," and one of the few television spin-offs that was able to achieve the elusive goal of not sucking. If any show has the capability of bringing decent quality to the table in a reboot/sequel situation, it's this series.
Not a reboot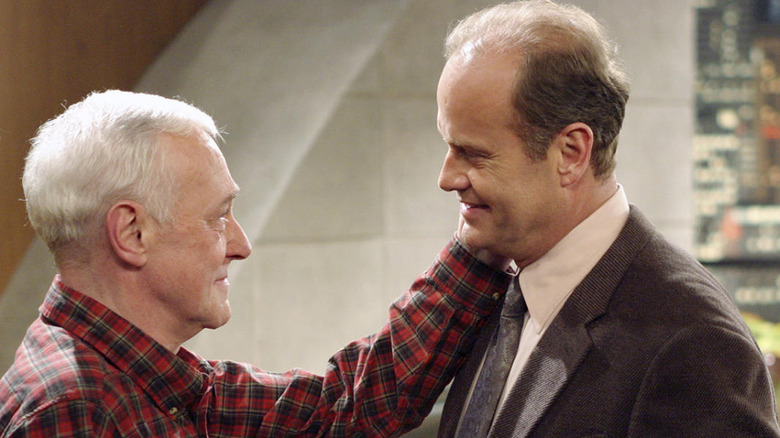 NBC
The nature of the upcoming series was cleared up by Grammer himself in an interview with Fox News. "Frasier, in his third or fourth act, is not a reboot, but a new show centered around the character in a new set of circumstances and a new city," said the actor. He didn't specify the city, but Frasier was last seen leaving for Chicago at the end of the original series.
This change of location makes it unclear how many of Grammer's former co-stars will appear in the new series. However, one main "Frasier" cast member will definitely not be appearing. John Mahoney, who played Frasier's blue collar detective father, Martin, passed away in 2018. Martin was a vital part of the formula that made "Frasier" work so well, often serving as a laid-back foil to his two persnickety sons and providing the show with plenty of heart. While Mahoney will certainly be missed in an on-screen capacity, Grammer also spoke in the Fox News interview about how Mahoney will be missed as a man.
"His loss is and was devastating and must be given the proper attention in honor of the extraordinary man he was and the contribution he made to the show and to the acting profession. We will most certainly be honoring him according to his merit. A man of merit he remains to this day. John was a kind man, and the world cannot afford to lose a kind man at any time."
Grammer is a man not unfamiliar with suffering personal losses, and his kind words of remembrance about Mahoney are an extremely touching tribute to the man.
Here's hoping that this sequel series can live up to its predecessor! And let's also hope we get to see Frasier use Twitter; it seems like he could get into some classic hijinks on there.