Yes, That Is A Baby Zac Efron Making His TV Debut In Firefly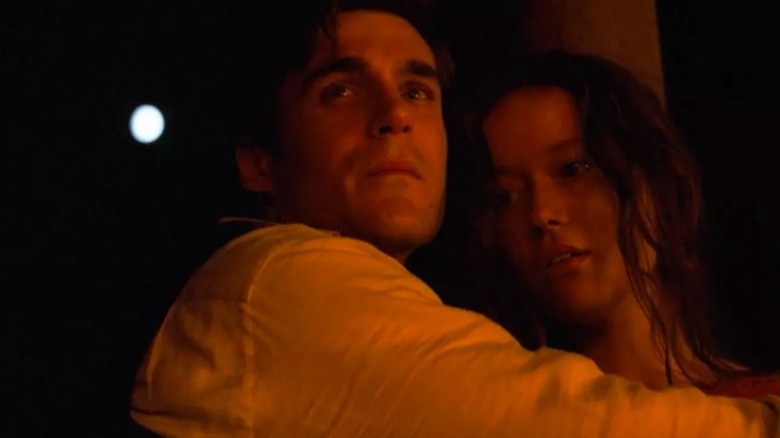 20th Television
The 2002 space Western "Firefly" is a one-season wonder, the kind of series that gets talked about in the same breath as "Freaks and Geeks" and "Terriers" as a TV standout that burned bright and ended too fast. Created by Joss Whedon, the series followed the crew of the Serenity, a spaceship whose residents fell in line with — and put a sci-fi twist on — familiar Western archetypes.
There was the ship's captain, Mal Reynolds (Nathan Fillion), a former leader of the Browncoats group who lost an intergalactic civil war years earlier. There was Shephard Book (Ron Glass), a mysterious pastor-type with a seemingly criminal history. A mechanic, pilot, mercenary, sex worker, and more made up the crew of the Serenity, and then there were Simon and River Tam.
Among the newest members of the crew, the Tam siblings were integral to the overarching plot of "Firefly" and its follow-up film "Serenity." Traumatized, superpowered genius River (Summer Glau) is protected by her surgeon brother Simon (Sean Maher), and the pair take refuge on the Serenity while on the run from government.
Efron played young Simon Tam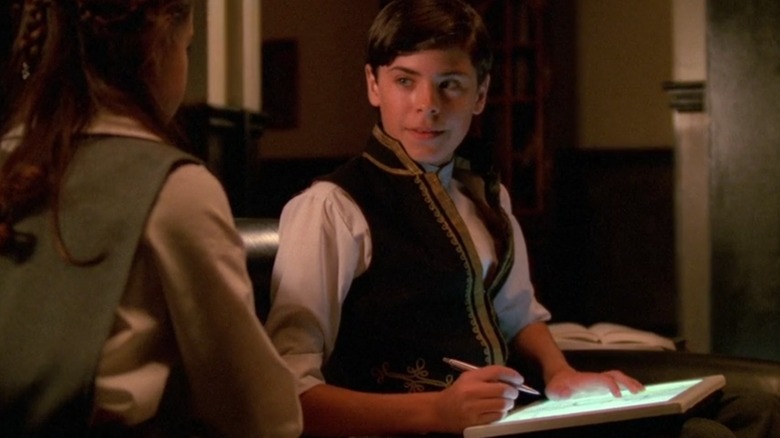 20th Television
Simon and River's background remains shrouded in mystery for the first part of the series' single-season run, but their early years are finally revealed via flashback in episode five. The episode opens on a now-familiar face — is that Zac Efron?! The pint-sized young actor appears in the episode's intro, playing Simon as a teenager. An unknown actor when the series aired in 2002, Efron has just a few lines in this scene: He attempts to do homework on an electronic tablet-like device, only to be interrupted by his sister River's (Skylar Roberge) inventive games. He responds to her imaginary battle scenario kindly but without looking up, as if it's second nature. "That was fast. Don't we have rations or anything?" he asks when she says their crew is resorting to cannibalism.
The scene is brief, intended to show the privileged upbringing and pressure to succeed that made the Tams the way they are today. Simon asks his dad for a "dedicated source box" to help him do homework, and his dad says their mother ordered one for him, but that Simon needs to pay him back "by becoming a brilliant doctor." The family speaks English littered with Mandarin Chinese, a sign of the blending between two dominant Earth cultures that has informed the future world.
Freshly 15 years old at the time the episode aired, this was actually the first-ever role Efron appeared in on screen, a full four years before he would break through as Troy Bolton in "High School Musical." Efron isn't exactly a breakout star here — he has a few lines, and delivers them with the less-than-naturalistic cadence of someone who's new to the screen — but he's still well-cast as a younger version of Maher.
This wasn't his big break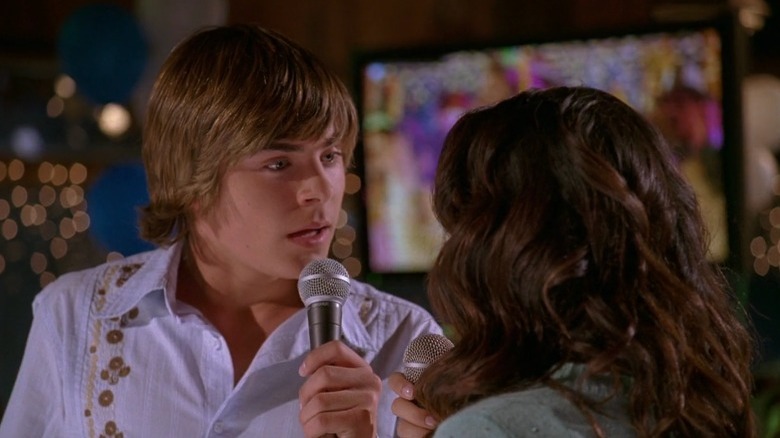 Disney
Efron isn't the only star who appeared on the show years before their most well-known on-screen turn: "Our Mrs. Reynolds" also stars Christina Hendricks, appearing five years before she embodied confident 1960s secretary Joan Holloway on "Mad Men." Hendricks played Mal's accidentally acquired wife Saffron, who turns out to be a con artist. The show also counts "The Shield" star Benito Martinez, "Supernatural" actor Mark Sheppard, and "Desperate Housewives" castmate Doug Savant among its guest stars, making it a who's who of performers who had a major TV moment in the mid-2000s.
Though Efron's breakthrough role didn't come for several years, when it did, it was more than major. He starred as high school basketball star turned musical lead in three wildly successful "High School Musical" films, turning the Disney Channel Original Movie from a fun but minor offering for kids to a launching pad for multi-hyphenate stars. In an interview with Backstage, then-Disney channel casting director Judy Taylor revealed that the actor was familiar to the network not from his "Firefly" breakout but from his turn on another short-lived show, The WB drama "Summerland." She also shared that Efron starred in a Disney Channel pilot that didn't move forward before landing his star-making turn.
Twenty years later, Efron's career is still going strong, albeit with roles that differ greatly from the one that made him famous. This year, he starred in an adaptation of Stephen King's "Firestarter" and Peter Farrelly's "The Greatest Beer Run Ever." In the future, Efron is set to star in a Disney+ reboot of "Three Men and a Baby," is reportedly in talks to head up another Farrelly comedy with John Cena, and has shared a photo from the set of "High School Musical: The Musical: The Series."