Sean Connery Bluntly Shot Down A Request To Return As James Bond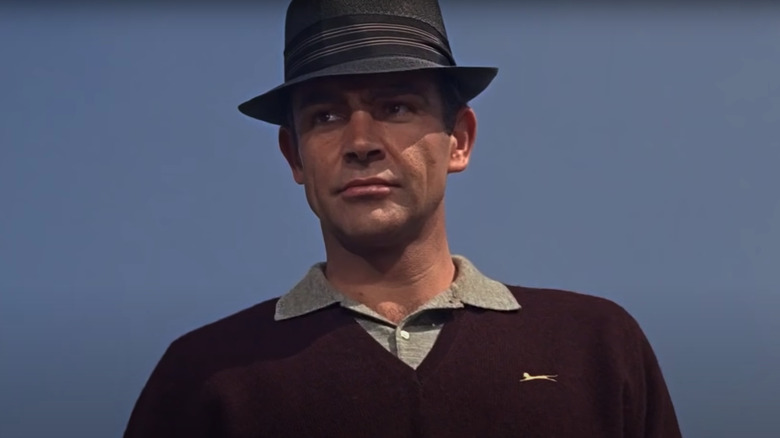 United Artists
As the first actor to play James Bond, Sean Connery set the bar for decades of iterations to come. His successors may have put their own spins on the character, but when you think of quintessentially Bond behavior — a smooth, detached flirt who tackles any challenge with the utmost confidence — Connery's Bond feels more like a shining example than a blueprint.
Unfortunately though, all good things must come to an end. As his Bond career progressed, Connery became increasingly frustrated with the movies' dependency on "bigger and better gimmicks." By the time that Roger Moore finally took up the mantle, Connery was adamantly out (or at least he would be for another decade). Today it might seem shocking to suggest that two Bond actors appear in a single film, but according to screenwriter Tom Mankiewicz, long-time "Bond" producer Eon Productions was eager for Connery to appear in "Live and Let Die." The actor didn't share their enthusiasm, though. When Mankiewicz was asked to win Moore over, the Bond star had a simple response:
"I always hear that it's my obligation to play James Bond. I've done seven, when does my obligation stop? After ten, twelve, fifteen? You can't type this thing for your whole life, you can't do it."
Connery may have simply opted out of "Live and Let Die" so he could work on more exciting projects (a sentiment he echoed in a 1966 interview with Peter Bart, recounted in Deadline), but the decision likely influenced how Eon would handle future Bond actor transitions. The current clean breaks raise lots of questions: is James Bond an alias? How much continuity is there between iterations? If Moore and Connery had shared the screen, we likely would've gotten some answers to the age-old questions. Plus, the simultaneous existence of different Bond iterations would open the door to elaborate backstories and face-offs.
All's well that ends well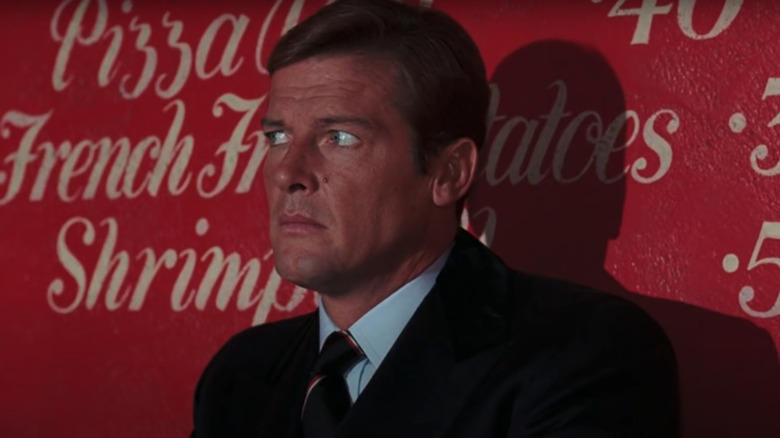 United Artists
Alright, so maybe simultaneous Bond iterations would've gotten us weirdly close to MCU-style team-ups. But there's an even bigger silver lining to Connery passing up a "Live and Let Die" appearance: it gave Moore room to work. Connery's Bond was a force to be reckoned with, both on-screen and in terms of reputation. What's more, George Lazenby, the only other actor to play Bond up until that point, mysteriously only took up the moniker for a single film — a fact that doesn't seem too encouraging for whoever was to come next. If Moore wanted to prove himself as a worthy heir of Connery's legacy, he would need to make Bond his own.
Despite filming accidents and logistical mishaps, "Live and Let Die" allowed Moore to do just that. But when you're trying to prove that a new actor can be just as compelling as the original, it doesn't make sense to debut him in a movie that uses nostalgia as a selling point. Connery's absence made it easier for Moore's Bond to establish himself, which in turn led to a long, successful run as the beloved superspy.
As for Sean Connery, he would ironically come to eat his words. While the actor didn't return to Eon's official James Bond franchise, he would eventually play the spy again in "Never Say Never Again," a 1983 Taliafilm remake of "Thunderball" whose unusual creation was the result of a legal battle. Unfortunately, since Eon did not produce "Never Say Never Again," the movie will not be joining the main Bond franchise coming to Prime Video this October. Nevertheless, its creation was a fun way for Connery to return to the role without stepping on future actors' toes.