Brooklyn Nine-Nine's Amy Santiago Was Built Around Melissa Fumero's Anxiety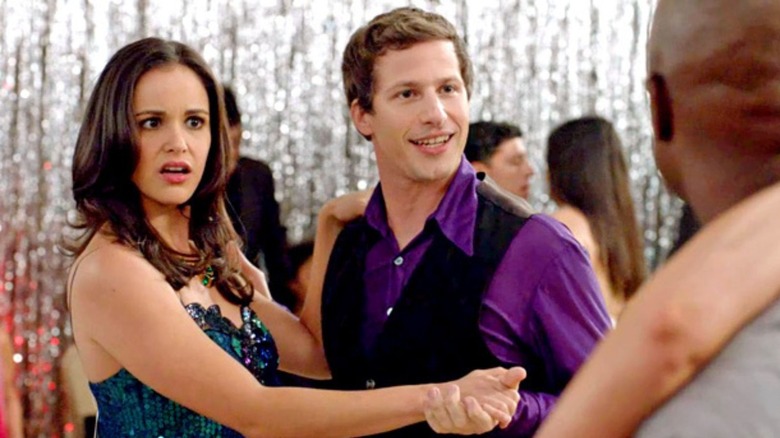 NBC
Amy Santiago is one of the most endearing characters on "Brooklyn Nine-Nine." She's utterly obsessed with anything that has to do with rules and organization, she'll create binders for just about anything, sets impossibly high standards for herself, and is totally obsessed with getting Captain Holt's (Andre Braugher) approval. She is a goody-two-shoes, and she's okay with that. 
Amy is constantly stressed because she needs to exert control over everything in her life. When things don't go her way, she is predisposed to bouts of anxiety and panic, which also becomes one of her character's defining traits. As per actress Melissa Fumero, who played Amy on the NBC series for eight seasons, the character she auditioned for is very different from the one who ended up in the show. Amy Santiago was written as a confident, tough girl, but the character was later modeled after Fumero's own experience with anxiety.
'I was so nervous shooting the pilot'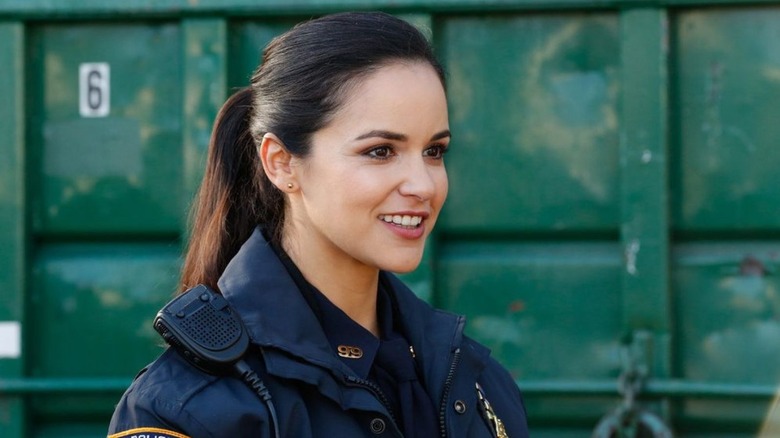 NBC
With every passing episode of "Brooklyn Nine-Nine," Amy Santiago got increasingly anxious and awkward, a character trait Melissa Fumero believes was added following her audition for the character. In a Buzzfeed interview last year, the actress explained how Amy was initially written to be a lot like Rosa (Stephanie Beatriz), and how she evolved with every new draft. 
Here's what the actress had to say:
"I did [audition for Amy originally], but she was very different in the audition. She was really confident, like a tough girl, you know? It's funny because especially seeing how Rosa turned out, it's almost like the original version of Amy and Rosa would've been too similar. I remember my test with Andy [Samberg] — even the dynamic was different. She was always trying to top him, and there was a real competitiveness with them."
Was Amy Santiago inspired by Fumero?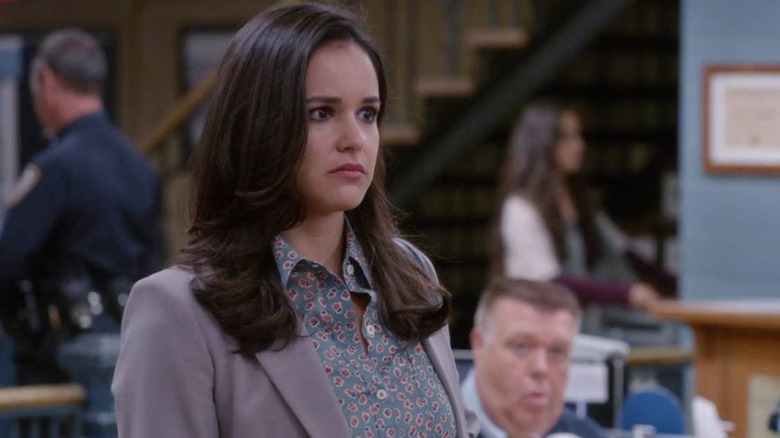 NBC
Because Fumero was so nervous while filming the pilot, she convinced herself that the writers continued to build Santiago after her, writing her to be more awkward and anxious as the show went on.
"I was so nervous shooting the pilot and was so dorky and awkward; I've convinced myself that the writers were watching me and were like, 'We should write that in,' because with every draft after the pilot she got more awkward and more anxious."
Whether Amy Santiago's nervous disposition was inspired by Fumero or not, it made her one of the most relatable and charming characters on the show. Watching her hilarious dynamic with her colleagues, her unnaturally high respect for Captain Holt, and her competitive relationship with Jake Peralta (Andy Samberg) are some of the things that make "Brooklyn Nine-Nine" so great.