Blade Runner 2099 Limited Series Is Coming To Amazon Prime Video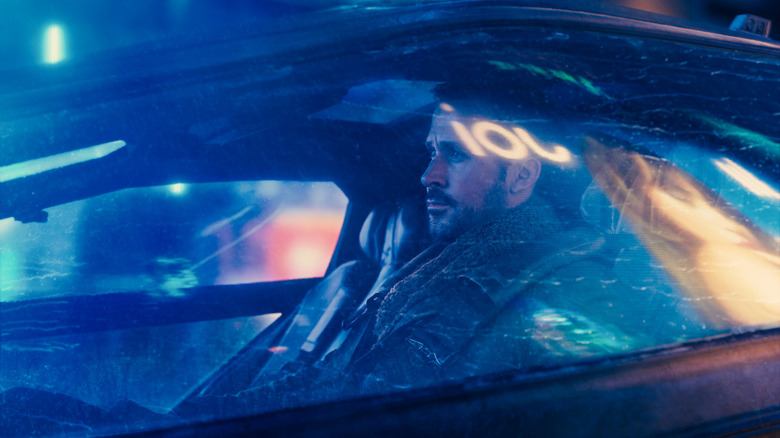 Warner Bros.
One of the most widely influential sci-fi franchises of all time is about to write its next chapter.
40 years after the original "Blade Runner" changed the landscape of filmmaking forever (well, only after flopping in theaters, at least) and five years after the release of Denis Villeneuve's brilliant legacy sequel "Blade Runner 2049" (which, sadly, also underperformed), original director Ridley Scott is returning to the world that he made so indelible in the first place. Following up on previous reporting on the development of a new sequel series set in the same world as both previous movies (which we first heard about from Scott himself in late 2021), we now know that this series is officially set to become a reality.
According to The Hollywood Reporter, Amazon Studios has given the green light for the limited series, titled "Blade Runner 2099," to air exclusively on Prime Video. Scott will serve as an executive producer alongside showrunner Silka Luisa, known for creating and showrunning the Apple TV+ series "Shining Girls." Amazon studios' television head Vernon Sanders had this to say about the announcement:
"The original 'Blade Runner,' directed by Ridley Scott, is considered one of the greatest and most influential science-fiction movies of all time, and we're excited to introduce 'Blade Runner 2099' to our global Prime Video customers. We are honored to be able to present this continuation of the 'Blade Runner' franchise, and are confident that by teaming up with Ridley, Alcon Entertainment, Scott Free Productions, and the remarkably talented Silka Luisa, 'Blade Runner 2099' will uphold the intellect, themes, and spirit of its film predecessors."
Amazon greenlights Blade Runner 2099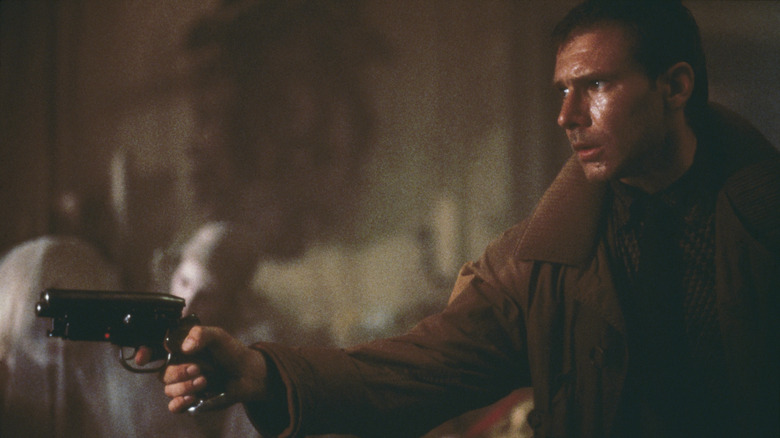 Warner Bros.
As implied by the title, this new "Blade Runner 2099" series will be set 50 years after the Villeneuve sequel, meaning that fans probably shouldn't expect Harrison Ford's Deckard or Ryan Gosling's K to show up in any significant roles or anything like that. Not surprisingly, details on the scripts are reportedly hard to come by. It's safe to speculate that this series will feature some hellish dystopian imagery, gloriously noir lighting, and most likely a renewed debate over whether Deckard was actually a replicant or not. Fingers crossed for a voiceover narration to really set this series apart from the films (well, other than the original theatrical cut, at least) and lend a sense of atmosphere to the proceedings.
Intriguingly, there's no word in the official press release as to whether Ridley Scott will direct any episodes of this series or not, as previously rumored. In addition to SIlka Luisa, the creative team also includes writer Tom Spezialy ("The Leftovers"). "Blade Runner 2099" won't be the first television adaptation of this franchise, however, as the anime "Blade Runner: Black Lotus" first aired in November of 2021 and has even spawned a comic book sequel. This series is only the latest in Amazon Studios' push for some major IP in recent years, joining the likes of other streaming originals like "The Lord of the Rings: The Rings of Power," "Wheel of Time," "Jack Ryan," and "The Expanse."
Stay tuned for more updates as they come in.