Posted on Monday, March 14th, 2016 by Jacob Hall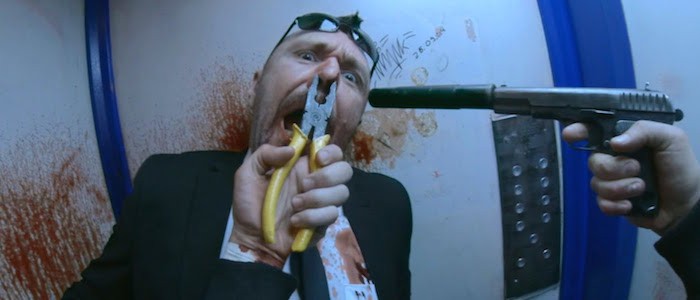 Hardcore Henry is less of a movie and more of a 95-minute assault on good taste, a bloody theme park ride in filmic clothing, and/or the gruesome collision of the video gaming and cinematic languages. It's a singular experience that's truly unlike any other movie, and for some viewers, it will still be, understandably, one film of its kind too many. But Hardcore Henry isn't lazy and it isn't half-assed and it is in no way derivative – for better and worse, it is an ambitious undertaking that accomplishes exactly what it set out to accomplish and there's something admirable about it.
It's impressively made, but entirely juvenile. Admittedly exciting, but casually cruel. Formally astonishing, but kind of skin-crawling on more than a few issues. Yeah, Hardcore Henry is going to elicit strong reactions and if you'll allow me to break out the dreaded first person, I have no idea what to make of it.